Billy Graham Answers: Are Ouija Boards Harmless Fun or Satanic?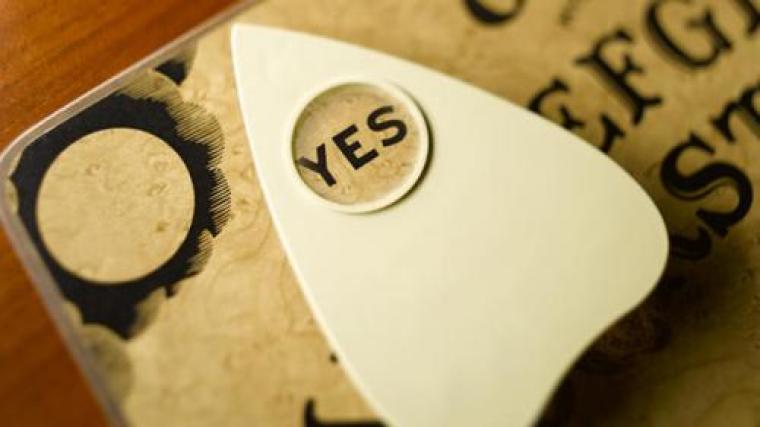 Famed evangelical preacher the Rev. Billy Graham has a stern warning for those who think playing with a Ouija board is harmless fun that doesn't put people at risk of being entangled with satanic spiritual forces.
A person who frequently uses the Ouija board but has been cautioned against dabbling in occult practices by a concerned family member and submitted a question to the Billy Graham Evangelistic Association asking why they should be worried.
"My uncle says I ought to quit dabbling with things like my Ouija board and having my fortune told and things like that. I admit the occult has always fascinated me, and I don't see anything wrong with it," the person said in the post.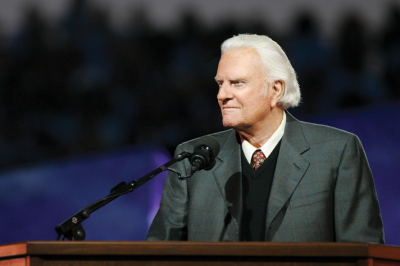 Graham replied to the query by asking: "Have you ever met anyone who was involved with the occult who truly knew God as their friend and loved Him with all their heart and mind and soul and strength (as Jesus told us to do in Mark 12:30)?"
"If you're honest, you know the answer: No one in the circles you've been frequenting meets this standard," Graham said. "The reason is simple: The occult — whatever form it takes — will lead you away from God, not toward Him."
Calling the occult a "substitute" for a true relationship with God, Graham further warned that engaging in practices like using a Ouija board have an even greater spiritual risk.
"Dabbling in the occult not only leads you away from God, but it could also entangle you with spiritual forces that are not from God but Satan," Graham explained.
"The first thing the sorcerers in Ephesus did after they became Christians was to reject their past deeds and burn their magic scrolls (see Acts 19:18-19)."
This is not the first time that Graham has been asked about Ouija boards and the occult. In an advice column published in March 2013, a concerned parent asked Graham about whether Ouija boards were harmless.
"Someone gave our two children some games for Christmas (including a Ouija board) that are supposed to be able to tap into spiritual forces to predict the future," the concerned parent explained. "She said they're just innocent games, but I'm not so sure, and I haven't let the children play with them yet. Am I just being narrow-minded?"
Graham responded that the parent was not being narrow-minded, but rather was "wise to protect your children from anything that might bring them into contact with occult spiritual forces."
"I realize not everyone will agree with this; many today dismiss the reality of occult forces that may wish us harm," wrote Graham in 2013.
"But the Bible takes the occult and the demonic very seriously, including any attempt on our part to reach out to occult spiritual forces that promise to predict the future or give us supernatural advice."