Billy Graham: Don't Trust in Fortune Tellers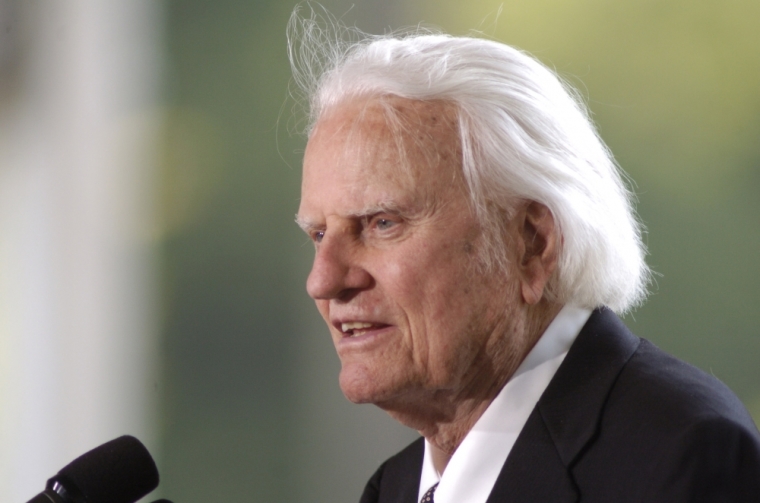 When wondering about the future, people should put their trust in God and not the words of fortune-tellers, says the Reverend Billy Graham.
In a recent advice column, the 97-year-old evangelist received a question from a person about wanting to know what the future holds.
"If God knows what's going to happen in the future, why doesn't He go ahead and tell us? I've tried astrology and things like that so I could discover the future, but I no longer think they can be trusted. Is God any better?" asked the person.
Graham began by commending the person for reaching the conclusion that fortune-tellers cannot be trusted. He then noted that "God hasn't left us in the dark concerning the future."
"The future is in God's hands — and some day He will intervene to bring an end to all the evils and injustices of this world," wrote Graham.
"This will happen when Christ comes again in glory to establish His perfect Kingdom of righteousness. The Bible says, 'But in keeping with his promise we are looking forward to a new heaven and a new earth, where righteousness dwells' (2 Peter 3:13)."
Graham also said that fortunetelling and astrology "aren't reliable guides to the future," and then contrasted the fortune teller approach with God's approach.
"Has God promised to reveal the future to us? No, not in the detailed way fortunetellers falsely claim to do —and for good reason," added Graham.
"For one thing, if we knew exactly what was going to happen to us each day, we wouldn't have to trust God for our future — or even to pray. But we don't know — and that ought to send us to our knees every day to ask for His guidance and protection."
Graham's comments on fortune telling and the future come not long after the death of notable television psychic Youree Dell Harris, widely known by her stage name "Miss Cleo."
Harris was a popular part of the Psychic Readers Network before the company was sued by the federal government for fraud. She used a fake Jamaican accent and claimed she could see a person's future through the usage of Tarot cards.
Harris died of cancer at a hospice center in Palm Beach, Florida at age 53, according to a statement from her lawyer, William J. Cone, Jr.
"Ms. Harris first entered the pop culture zeitgeist in the late '90s, arriving with a humble set of tools built for late-night TV audiences: a deck of tarot cards, a skeptical facial expression and an oft-uttered catchphrase — 'Call me now!'" reported The New York Times.
"As a vividly colored background swirled or candles burned, Miss Cleo sat and provided counsel to often-sheepish callers. Many of the commercials followed a cheating-lover theme."