Billy Graham and Louis Zamperini's Friendship Lives on in Grandson and Son (VIDEO)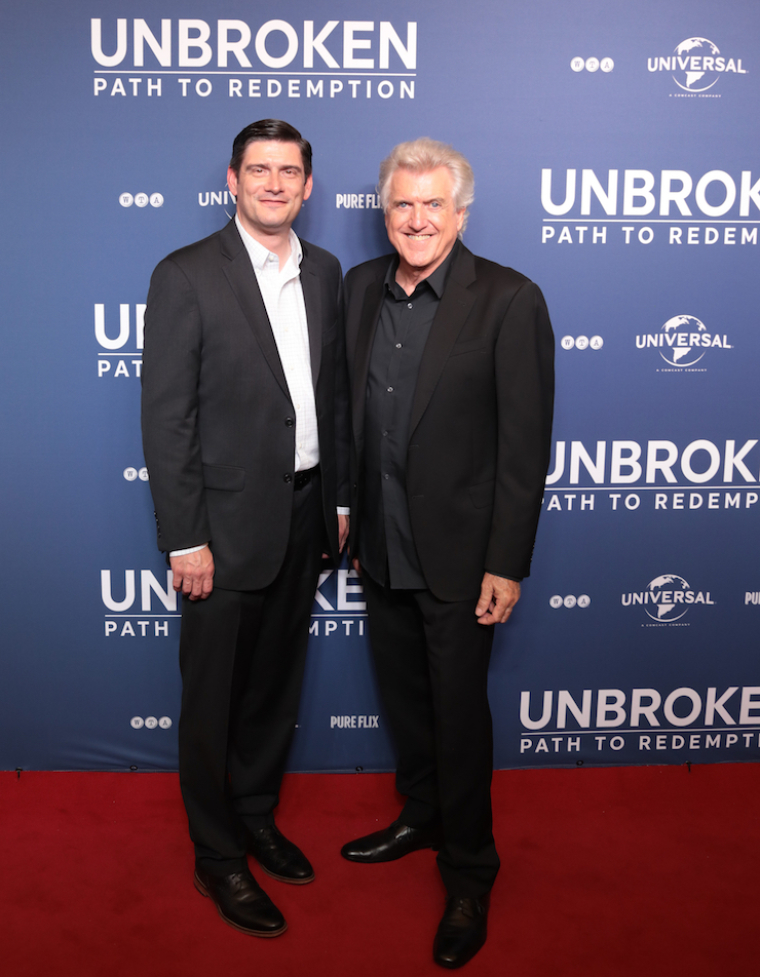 DALLAS — "Unbroken: Path to Redemption," hit theaters this week and Luke Zamperini and Will Graham reveal that the famous friendship between their family members, world-renowned evangelist Billy Graham and World War II prisoner of war Louis Zamperini continues on through them.
The film tells the second half of Olympic gold medalist Louis Zamperini's life after he returned home to the U.S. when World War II ended. It details the encounter Louis Zamperini had with Billy Graham (played by Will Graham) that would change the hero's life forever.
"It was a real privilege to play that role, but it was a greater honor to be in the story of Louie Zamperini," Will Graham, grandson of the late Billy Graham, said about getting the opportunity to be in the film. 
"I'm so thankful for the success of the first movie so that we could focus on the second movie by itself. To be part of that story,  I loved it, and I'm so grateful for this opportunity for sure." 
Luke Zamperini, son of the World War II veteran, explained that although both his dad and Billy Graham are no longer alive, their friendship lives on.
"We both come from a spiritual legacy. His grandfather and my father have bequeathed to us, their progeny, an experience of a lifetime culminating in the work and person of Jesus Christ, which changed both their lives. And this film is about how it changed my father's life," Luke shared. "They were great friends and they stayed friends after the '49 crusade all the way until they passed away."
"The friendship continues with Will and myself and our families. We are good friends now and it's been a real honor and privilege to get to know Will," he continued.
After his conversion at a 1949 Billy Graham crusade, Louis Zamperini went on to share his testimony worldwide. He was a frequently featured guest speaker at Billy Graham Crusades which cultivated a great friendship between the two that lasted until Zamperini's death on July 2, 2014.
According to BillyGraham.org, the legendary minister grew very fond of Zamperini after reading his story in the 2010 best-seller, Unbroken.
The new film, "Unbroken: Path to Redemption" was directed by Harold Cronk of "God's Not Dead," and produced by The WTA Group in partnership with Universal 1440 Entertainment.
Bringing this redemption story to life on the silver screen is actor Samuel Hunt ("Chicago P.D.") as Zamperini; Merritt Patterson ("The Royals") as his wife, Cynthia; David Sakurai ("Iron Fist") as Zamperini's prison guard Watanabe/"The Bird;" and Will Graham as his grandfather.
For more information about the film that's now showing in theaters nationwide, click here.