Billy Graham Magazine Says Christians Will Be 'Open Targets for Punishment' If Liberals Take Congress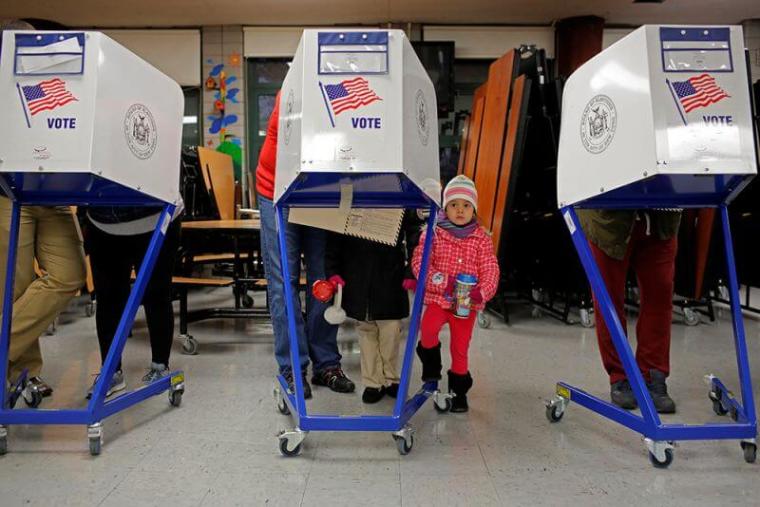 The official magazine of the Billy Graham Evangelistic Association has released an editorial board column warning that if liberals take control of Congress in the midterms, Christians will become "open targets for punishment."
In a column written by the Decision Magazine editors for the October 2018 edition and posted online last week, the heads of the evangelical publication argued that President Donald Trump's first term has thus far "brought significant progress in restoring religious liberty in the United States."
The editorial laid out examples of President Trump actions on behalf of social conservatives, including his judicial appointments, re-installing policies that curb government funding of abortion, signing a religious freedom executive order, and officially recognizing Jerusalem as the capital of Israel by moving the U.S. embassy to the city.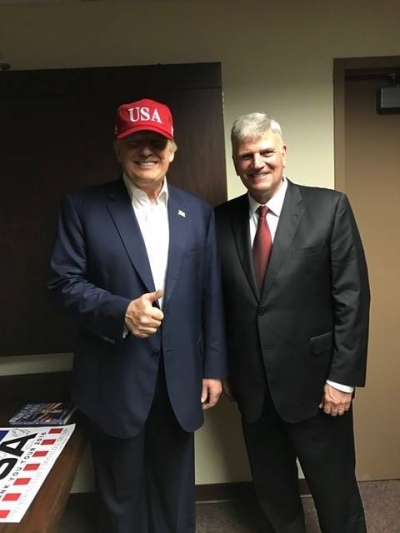 The editors warned that if the upcoming midterm elections give liberals control of Congress, these and other efforts could be reversed.
"But if Christians do not remain engaged, those gains could be brought to a screeching halt or even lost after next month's midterm elections," stated the editors.
"If progressives reclaim a majority in Congress, not to mention in state and local governments, believers will once again be open targets for punishment by left-wing activists bent on silencing those who wish to live out their faith in society."
The BGEA is headed by the Reverend Franklin Graham, son of the late Billy Graham, and a supporter of Trump since he became president.
For his part, Graham wrote a column published earlier this month in which he argued that Trump "has accomplished more than any other president in decades to defend religious freedom, turn the tide of the Supreme Court and protect ordinary Americans who have been under siege for practicing our Christian beliefs."
"Just a slight shift in the makeup of either House or Senate could endanger some of the major victories the Trump administration has made to defend and protect our religious liberties," continued Graham.
Graham has been criticized by many for his support for Trump, with Issac J. Bailey of the Charlotte Observer editorial board arguing in a piece published earlier this year that the evangelical leader "has become a parody of himself with his blind support for Trump."
"He cares not at all that Trump has been proven a pathological liar since he was sworn into office, telling a list of lies and misstatements that has surpassed 3,000, according to the Washington Post fact-checker," wrote Bailey.
"This isn't about political hypocrisy; it's that Graham is teaching his flock that nothing really matters. He's become a moral leader who no longer believes in morality."
The opinion poll analysis website FiveThirtyEight currently forecasts that the Republicans will very likely keep control of the Senate, but most likely will lose control of the House of Representatives.