Billy Graham Was Afraid People Had Forgotten Him; Questioned If Anyone Would Have Shown Up for 95th Birthday Party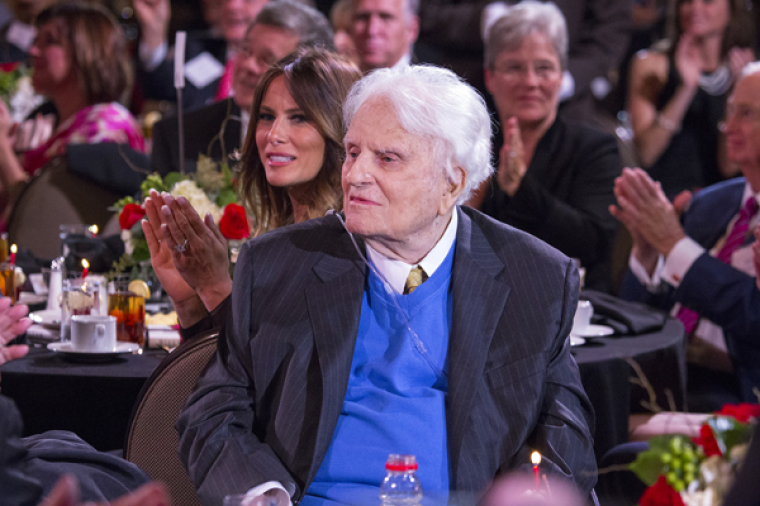 Iconic Christian evangelist Billy Graham, who has preached to more than 210 million people in 185 countries and prayed with every U.S. president since Harry Truman, had worried whether or not anyone would have shown up for his 95th birthday celebration last Thursday.
"Would anyone want to come to my party?" Don Wilton, the evangelist's close friend and pastor said last Thursday night, according to a report from the Billy Graham Evangelistic Association. "And he said this from the bottom of his heart," noted Wilton.
"He's afraid people have forgotten who he is," added Franklin Graham, the fourth of the Christian icon's five children who serves as president and CEO of the Billy Graham Evangelistic Association (BGEA) and Samaritan's Purse, an international Christian relief organization.
But as it turned out, Graham's fears were unfounded. Some 800 people came to celebrate his special day with him. Among them were a long list of media powerbrokers including Rupert Murdoch, Donald Trump; political figures like Sarah Palin and North Carolina Gov. Pat McCrory; business luminaries like Executive Chairman and Chairman of the Board of Marriott International, Bill Marriott Jr., and gospel superstar Lecrae.
Despite his fears about people not showing up, however, it appears his concern was never really about people coming to see him but about people coming to focus on Jesus and the cross.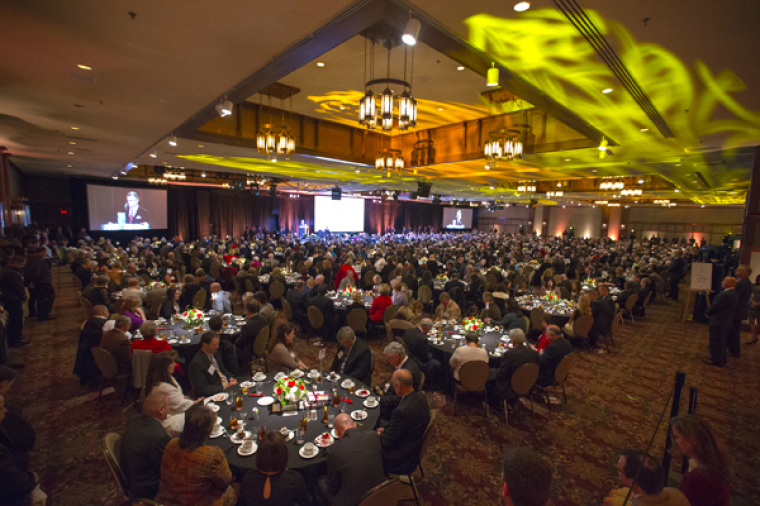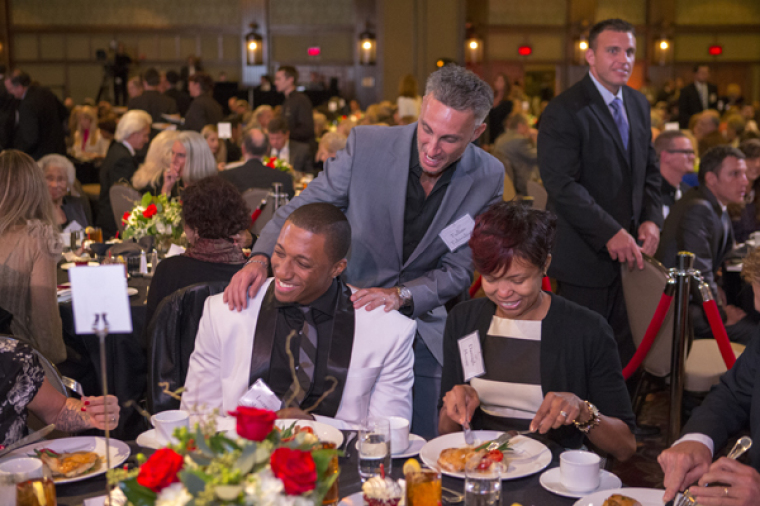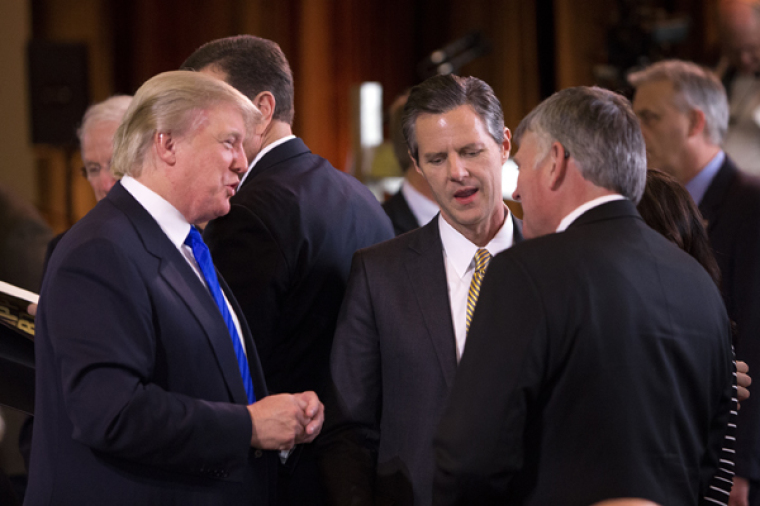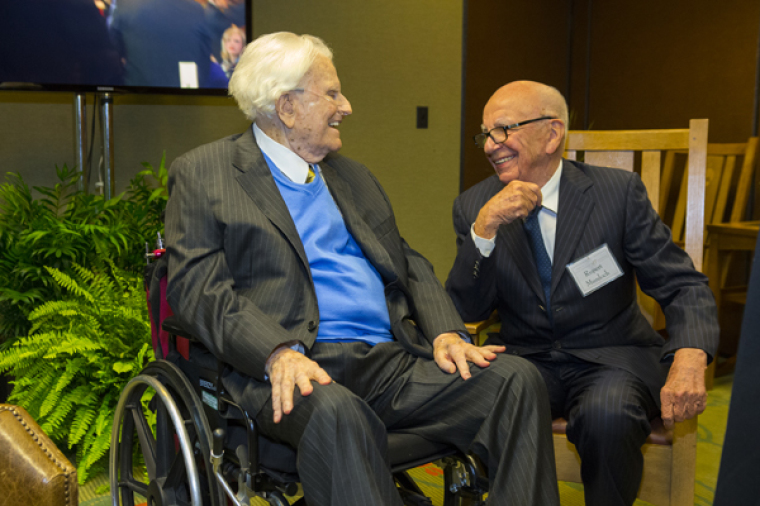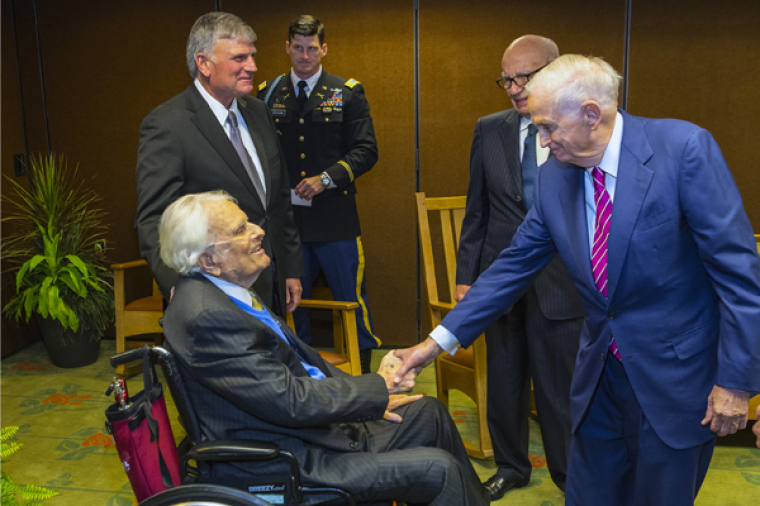 View Photos
"He's the most humble man you'll ever know," said McCrory. "He knows it's not about him. It's about the cross."
In what was billed as his final sermon on Thursday, the evangelist revealed in a pre-recorded half hour video that he had wept for America's apostasy.
"Our country's in great need of a spiritual awakening," Graham said in the sermon billed My Hope America, which was also aired nationally on Fox News Channel. "There have been times that I've wept as I've gone from city to city and I've seen how far people have wandered from God."
A nostalgic Sarah Palin also shared how much she missed messages like that.
"Billy Graham, we need you around another 95 years," she reportedly noted during the celebration according to Fox News. "We need Billy Graham's message to be heard, I think, today more than ever."
She later explained to USA Today how Graham's message had: "transformed my mom's life."
"In the '70s, she would tune into the Billy Graham crusades, televised. My mom was raised Catholic, and she ... was yearning for something more," said Palin. "His invitation for people to know that they could have a personal relationship with Jesus Christ — my mom understood that from the way that he could articulate it. She became a Christian, led the rest of the family to Christ, and that I believe transformed our family," she added.