Billy Graham's Awe-Inspiring Answer to 6-Y-O Boy's Question: Where Did God Come From?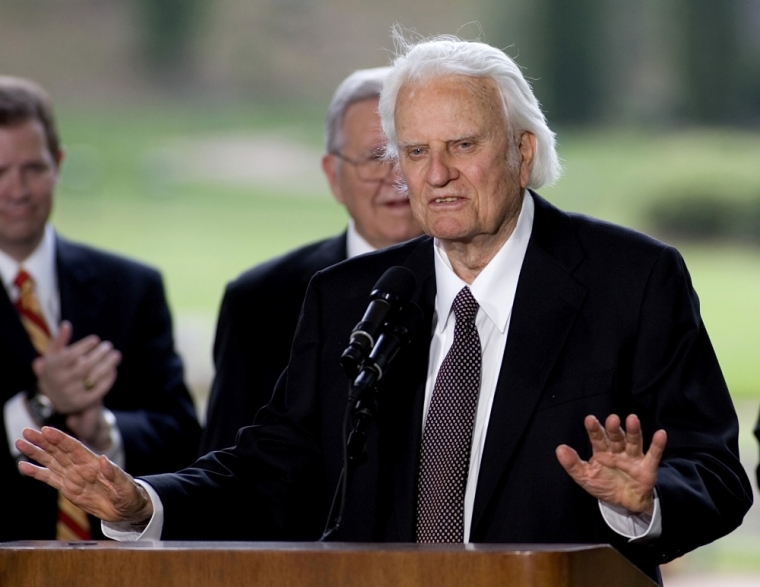 The Rev. Billy Graham gives an awe-inspiring answer to a 6-year-old boy's question: "Where did God come from?"
In response to the question posed by the son of a reader of Graham's syndicated column published in the Kansas City Star, the world renowned evangelist said: "God has always existed, and He always will, because He had no beginning and He will have no end."
While it might be possible to comprehend that God is eternal, the fact that He has always existed and has no beginning can be a mind-bending concept for many Christians, even adults. Graham understands this.
"I know that's hard for us to understand, because everything around us had a beginning, and some day everything will die or come to an end. But that's not true of God. He has no beginning or end; He alone is eternal. As the Bible says, 'Before the mountains were born or you brought forth the whole world, from everlasting to everlasting You are God,' (Psalm 90:2).
In another question posed to Graham about God, he said that since God is infinite, human beings can't fully comprehend just how awesome He is.
"God is infinite, and we'll never fully understand His greatness — not on this side of eternity."
In that column, Graham explained how the Apostle Paul marveled at the intellect and glory of God in Romans 11:33-34 when he wrote: "Oh, the depth of the riches of the wisdom and knowledge of God! … Who has known the mind of the Lord?"
In his response to the 6-year-old, Graham said that the eternal nature of God is important to understand because it shows humankind just how limited they are.
"We are limited, but He is not, so why not put our lives into His hands?"
The founder of the Billy Graham Evangelistic Association goes on to explain that God is much greater than man and because He is great, He is worthy of man's worship and trust.
Graham also tells readers that because of God's eternal nature He never changes, and neither does His love for man.
"The proof is that He came down from Heaven and became a human being: Jesus Christ," Graham said. "He did this so we could be forgiven of our sins and go to be with Him in Heaven forever."
The evangelist goes on to tell his young reader that the best gift he can share with him is to tell him about Jesus, encourage him to believe in Him, and to follow Christ all his life.