Billy Graham's Longtime Photographer Dies; Once Declined Job Offer From President Johnson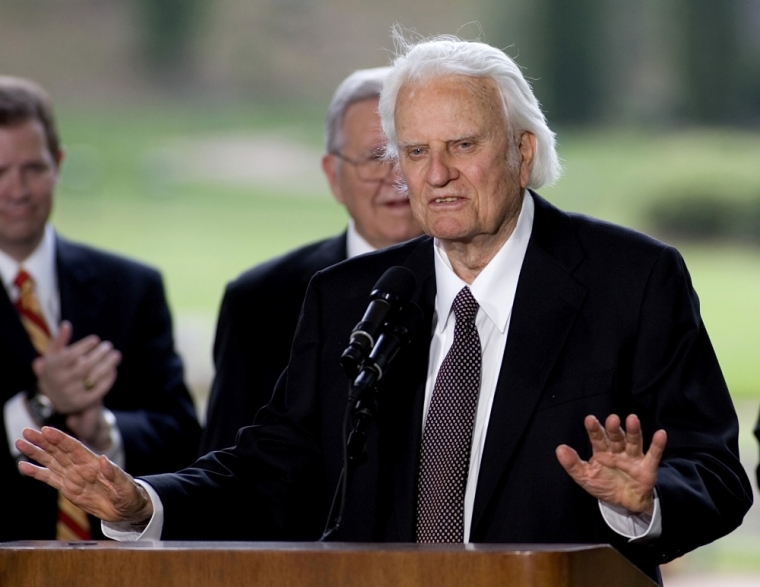 Russ Busby, the longtime photographer of world-famous preacher Billy Graham, passed away following a battle with illness, leaving behind deep impressions and fond memories.
"He (Busby) was greatly trusted by Billy Graham because he just knew when to be around and when not to be around," shared Blair Carlson, once the international Crusade director for the Billy Graham Evangelistic Association.
"He really could sense the atmosphere of the situation. He knew the power of photographs and the importance of documenting things, and he was absolutely superb in that. But it was balanced by a great sense that if it was a sensitive moment or Mr. Graham was praying with someone or something like that, he would stay out of the way."
BGEA reported in an article highlighting Busby's life and work that he passed away on Tuesday at 86 years of age after a long illness.
It noted that Busby first joined BGEA back in 1956, and traveled with Graham around the world for the better part of six decades, documenting his gospel ministry.
The article pointed out that Busby's dedication to the ministry was so great that he once turned down an offer by Lyndon B. Johnson, the 36th president of the United States, to work at the White House.
"At one stage in his long career with us, President Johnson tried to lure him away to become the official White House photographer," Billy Graham recalled in his autobiography, Just As I Am.
"Russ declined, saying he felt God had called him to our ministry."
Busby spoke of his strong dedication to his faith, and told The Oklahoman in 1983:
"I realized at the outset that God did not need my talents, he wanted my life."
Doris, Busby's wife of more than 50 years, died in 2003. The photographer once said that "the best gift that God ever gave me was Doris."
Franklin Graham, president and CEO of the BGEA, said that "anyone who had the privilege of meeting Russ Busby was lightened by his humor, captured by his love for people, and most of all touched by his devotion to his Savior Jesus Christ.
"Russ was wiry and never ceased to maneuver himself to capture just the right shot. Hardly ever was he seen without a camera strapped around his neck. He will be missed but never forgotten."
Carlson said that besides taking pictures, Busby played an important role in the ministry when it came to "communicating the message, personally and in praying."
"I know God used him greatly in just augmenting all that was going on," he added.
Billy Graham marked his 99th birthday earlier in November, and shared in a video message his hopes for a "spiritual awakening" in society that comes through people surrendering their lives to Jesus Christ.
The evangelist urged people to read the Bible every day, advising them to start with the Gospel of Luke in the New Testament.
"Go to your knees and pray until you and God have become intimate friends," he said.