'Bipartisan Alarm' Over HHS Sebelius' Raising Private Funds for Obamacare?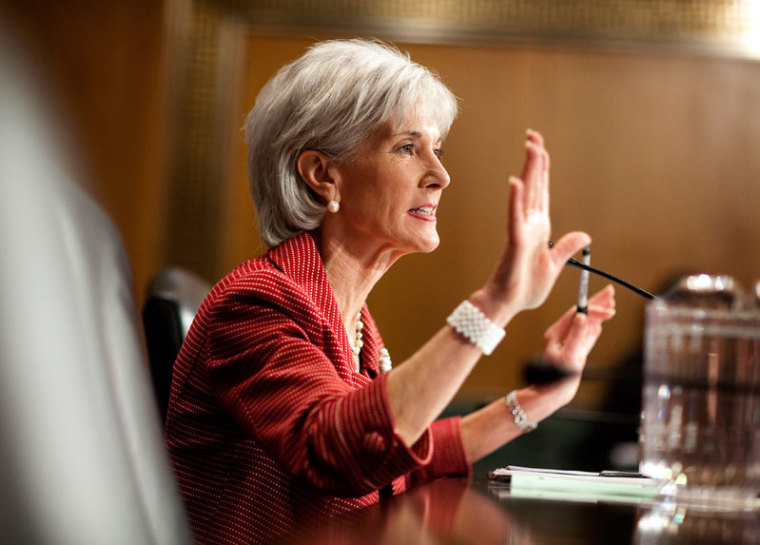 As scandals rise around the Obama Administration, from Benghazi to the IRS, Republicans and some Democrats are also jumping on a new development: United States Health and Human Services (HHS) Secretary Kathleen Sebelius requesting private funding to implement the healthcare law.
When Congress denied her request for nearly $1 billion to promote the healthcare exchanges, a central part of the Affordable Care Act also known as Obamacare, Sebelius allegedly turned to healthcare executives to finance Enroll America, a nonprofit group devoted to expanding access.
In an official statement to The Christian Post, HHS acknowledged, "since March, the Secretary has made two fundraising calls on behalf of Enroll America to two organizations – the Robert Wood Johnson Foundation and H&R Block – neither of which is regulated by us and both of whom share a commitment to helping uninsured Americans."
The statement also acknowledged "a dialogue with wide variety of stakeholders about how they can join the public-private effort to help uninsured Americans take advantage of Open Enrollment."
It defended the Secretary's actions, citing the Public Health Service Act, which "allows this and previous Secretaries to support and to encourage others to support nonprofit organization promoting health." In addition to this legal justification, it also listed other efforts on behalf of "previous Secretaries from both parties," such as Medicare Part D and the Children's Health Insurance Program.
The department claims that Sebelius did not ask healthcare companies for money, and thus did not violate law or conscience.
Sen. Lamar Alexander (R-Tenn.), however, sent the Secretary a letter, alleging that her actions "may violate federal appropriations laws." He also compared her fundraising to the Iran Contra scandal.
"In Iran Contra, you had $30 million that was spent by Oliver North through private organizations for a purpose congress refused to authorize, in support of the rebels," he told the Washington Post. "Here, you're wanting to spend millions more in support of private organizations to do something that Congress has refused."
"The administration seems to be making a decision that's called augmenting an appropriation. It's a constitutional offense that's the issue," he added.
Beyond the legal difficulty, however, the solicitation struck some as outright bribery. Meredith McGehee, policy director for the nonpartisan Campaign Legal Center, told the Washington Post Sebelius appeared to be "using the power of government to compel giving or insinuate that giving is going to be looked at favorably by the government."
In a bipartisan letter to Sebelius, the House Ways and Means Committee announced "bipartisan alarm." Their concerns extended to many aspects of the implementation of the health care law: "the readiness of the Exchanges, the delays in developing marketing plans, the funding of the Federal Exchanges, higher premiums and a very low enrollment rate in the exchanges."
"It is clear that your Department is scrambling to find funding from sources the law did not authorize," the Committee explains. Her calls to various organizations requesting money, reported in the Washington Post and acknowledged by HHS, raise "the question of compliance with your legal obligations as a federal official under both the Anti-deficiency Act, which bars augmentation of congressional appropriations, and federal ethics regulations."
Tellingly, the letter adds, "you have publicly cited your authority and willingness to force rate reductions on the same companies that the Washington Post reports you have requested contribute to your favored ObamaCare promotional groups."
Her requests and assertion of power "creates the appearance that giving money to meet ObamaCare's funding needs will result in more favorable consideration of a grant application."
The Committee's letter requests a response by May 27.