Bishop Eddie Long Says His Shocking Weight Loss Is Result of Vegan Diet, Says He Is Healthy as Ever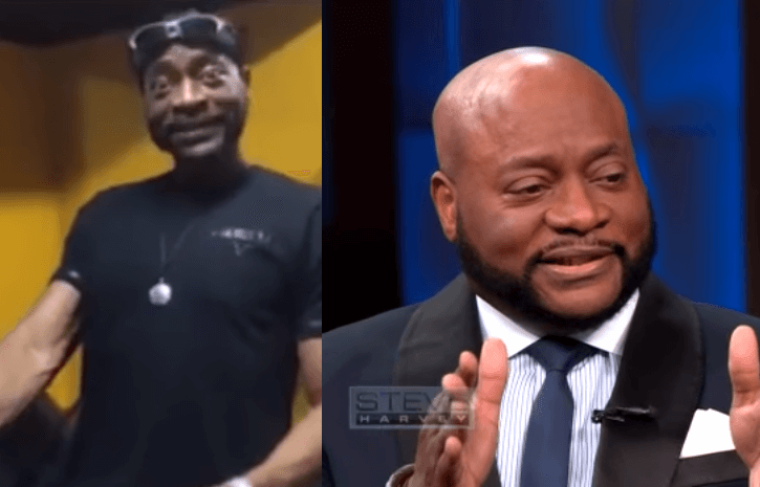 Controversial Georgia pastor Bishop Eddie Long of New Birth Missionary Baptist Church in Lithonia said this weekend that his shocking weight loss is due to a new vegan diet which has made him healthier than he has been in years.
The once portly megachurch preacher who was accused by multiple young men of coercing them into sexual relations, says he has been getting a lot of reactions from the public about his trimmed down physique and took the opportunity to respond in a video posted to YouTube Friday.
"This is Bishop Long, you say 'Bishop! What happened to all of you?' Well all of me is melting away," Long began in the video.
"I've been getting a lot of calls, people saying 'Bishop, what's going on?' Well, I said to my congregation, I'm gonna live to be 100-years-old, maybe have a few more years. But you know what? I wasn't gonna get there stopping by Popeye's you know. That was my weakness, the biscuits with the honey and chicken wings, spicy and all of that," he continued.
He then explains how he was able to improve his health with his new "somewhat vegan" diet.
"You know, basically, many of us are still eating from a slave menu and need to check that. I have gone total raw vegetable, that's right, total raw vegetable and so I'm somewhat of a vegan. And for all you vegans out there I never thought I'd do this, never thought it but I am and it's really, really given me a lot of energy. Yes, I've lost weight, I don't have the arms like I used to but they coming back but I don't want all that weight. I want health, and I want you to know that I'm on zero medications. My blood pressure is 120/80. I used to take blood pressure pills, medication for years and all of that," he confessed.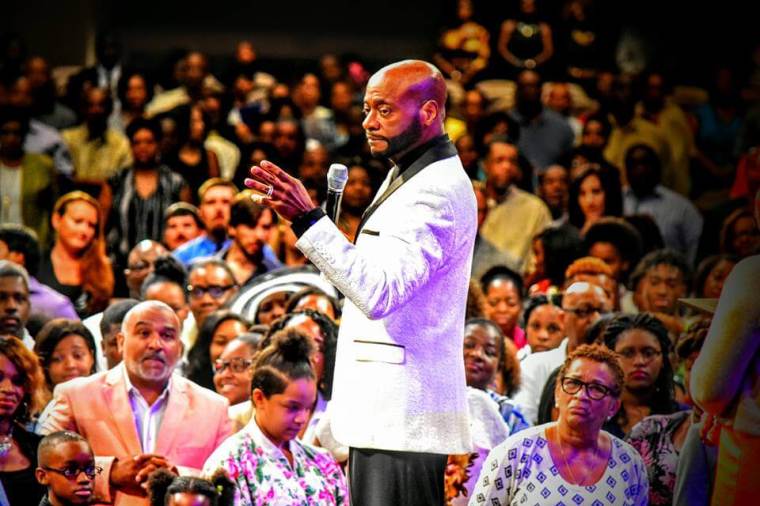 "No medications. I'm on the medication that God gave to feed your immune system, to build you up, because you know what? If you really want to move through this world and have influence, you gotta be spiritual, you gotta walk by his commandments and you know you have to be healthy. You know the Bible says 'Behold I want you to be in health,' and the prosperity and all of that and so I want to be in good health because I know God's given me something for me, for the church for the kingdom and he's given you something," he said in the video.
Earlier this year, Long revealed that he wanted to take his life at one point. He didn't explain why in a sermon posted to YouTube, but it appears his dark hour may have stemmed from allegations in 2010 that he coerced several young men into sexual relations. Four lawsuits resulted from the allegations according to the Atlanta Journal-Constitution, but they were all subsequently dismissed "with prejudice" in 2011.
According to the New York Times the young men claimed that the pastor offered gifts, trips, and emotional and spiritual guidance that eventually led to sexual relations. One of the young men, Maurice Robinson, charged in court records that his relationship with Bishop Long began when he was 15 and that on a trip to New Zealand the two engaged in sexual acts.
Long at first vowed to fight the charges, proclaiming his innocence and comparing himself to David who fought Goliath.
"I have five rocks and I haven't thrown one yet," he said when the charges were revealed.
As his congregation cheered and surrounded him prayerfully, in the sermon this year, Long trembled as tears rolled down his face in explaining why he did not take his life.
"I would not take my life for the one mere reason. My family loved me. My church loved me and regardless of what anybody says. Love lifted me and carried me and you didn't judge me," he said.
"There are folk here who understand this. You're alive because somebody loves you. They didn't give you a sermon. They didn't call you, they didn't question you before a council. When I look back over my life and I think about this Scripture 'for God so loved the world' it didn't say he so judged the world," Long added.
When asked later about the allegations by Steve Harvey on the "Steve Harvey Show" to give a "yes" or "no" answer on whether he was sexually involved with the young men Long said he could not talk about the allegations because of the terms of the settlement that was reached in 2011.