Bishop Harry Jackson Says the Chrurch 'Is the Champion of Human Rights,' Reveals 7 Bridges to Peace at Future Conference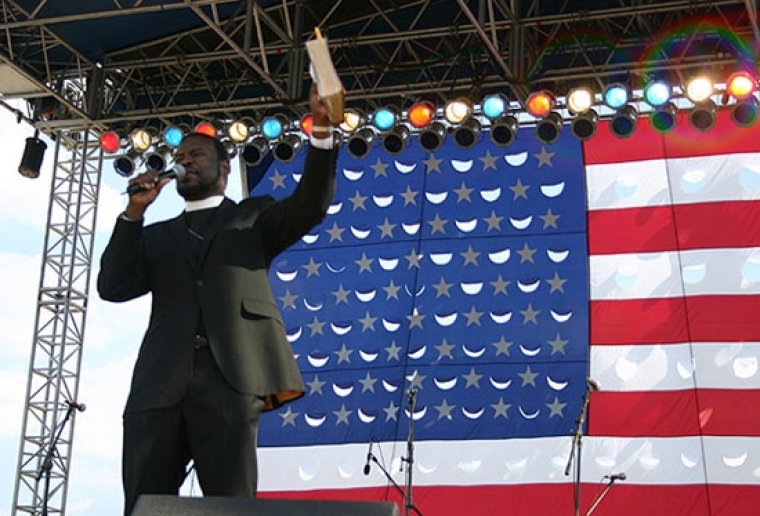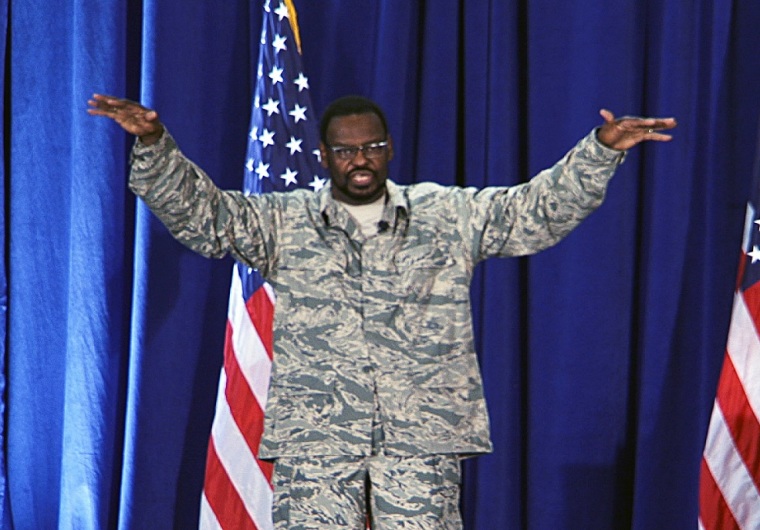 View Photos
Bishop Harry Jackson, senior pastor of Hope Christian Church, warned those gathered at the Future Conference in La Mesa, California, that "forces of darkness" are trying to rip apart racial and church unity, but also offered hope for peace among believers.
Jackson predicted that this summer Americans will see many more shootings and instances of racial unrest.
"We are in a time where there is a desire by the forces of darkness to rip asunder our unity and dignity and cause there to be a challenge among us," Jackson, who's also the chairman of the High Impact Leadership Coalition, pointed to many acts of community development and racial reconciliation in churches across the U.S.
The Maryland-based pastor emhasized that much of the violence in the world revolves around ethnic disputes, and cited the conflict between Russia and the Ukraine and the Boko Haram in Nigeria as just a few examples.
Jackson said problems in America concerning race are not a white, black, or Latino problem, but an American problem.
"We are in a place where only the Church can make a difference," Jackson asserted.
"In a divided society only the Church can model unity. Only the Church in her unified state can teach the prophetic Word of Jesus," he continued, lamenting the lost battle in culture against the "aggressive humanistic mindset" where people can change their ethos on anything, including "their gender."
He emphasized that blame does not belong to anybody, including racial issues, but "We need to ask ourselves, is government going to be God or can we, as a people, enter into the sense of freedom for ourselves and for the Church."
Jackson outlined seven bridges to peace:
Prayer and reconciliation events: "Our problem is not that we talk too much, but that we don't listen," Jackson declared.
Education reform: Jackson emphasized that "if you are functionary illiterate there is a high chance you will go to prison."
Civic engagement.
Community outreach and service: Jackson pointed to a church in Ferguson, Missouri, as just one example of outreach, by feeding over 4,000 individuals a month.
Marriage and family.
Criminal justice reform: "Our problem is that there are some good people that need to be brought back home. Once they served their time, they need an opportunity to redefine themselves. Jackson noted the larger problem that, according to him, there are 2 million people in the criminal justice system and "84 percent will be recycled through that system." He further emphasized that some of the young people being shot in the street already have long criminal records that need to be addressed.
Economic development: "We need to bring jobs back to the hood," Jackson asserted.
Jackson lifted up the church, saying it "has been the champion of human rights. From birth to death and ultimately the resurrection — God is concerned about human destiny."
Jackson closed by enthusiastically listing churches across the nation that are making a difference for the kingdom of God. He pointed to the work of Miles McPherson, who's giving 100,000 hours of community service in a multiethnic setting, and Jack Graham at Prestonwood Baptist Church for forgiving the black murderer of his father. Graham "overcame all the feelings that they wanted to get revenge," Jackson said. "Let the Church rise up and be the multiracial and multiethnic entity that it is," he said.
Jackson is senior pastor at Hope Christian Church, a 3,000 member congregation in Beltville, Maryland, near the nation's capital. He's also presiding bishop of the International Communion of Evangelical Churches, which oversees over 1,000 churches around the world.
The Future Conference is a four day event from June 14 to June 17 at SkyLine Church in La Mesa, California, with the purpose of educating, emboldening, and activating pastors and Christian leaders to live out the Lordship of Jesus Christ.