Bishop Noel Jones Receives Shocking Revelation From Loretta After 'Preachers of L.A.'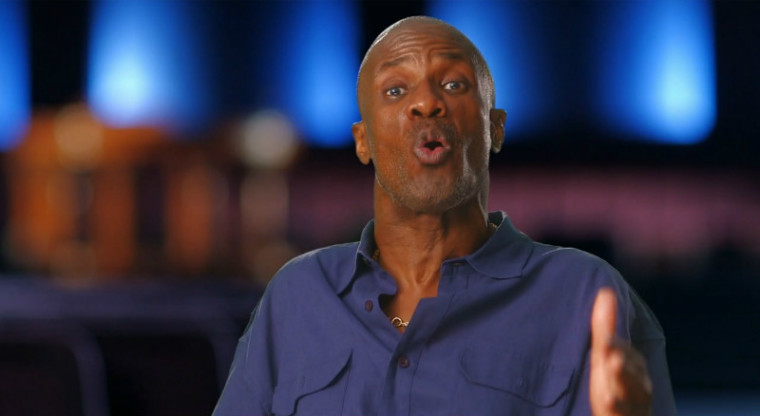 Bishop Noel Jones, the senior pastor of the City of Refuge Church in Gardena, Calif., was forced to address a shocking truth revealed to him by his longtime female friend Loretta Jones on the Oxygen docu-series "Preachers of L.A." aftershow.
"Because men and women have a relationship for years, that doesn't mean that there's sex. That just means that there's some compatibility," Bishop Jones stated on the aftershow after being questioned by Bishop Ron Gibson and his wife Lavette. "Nobody asks if she would want to live with me in a marital environment."
When the question was asked of Loretta on the show, all parties involved seemed shocked by her response.
"To be honest, my perspective of marriage has changed from the time I met him until where we are now," Loretta said on the "Preachers of L.A." aftershow. "I'm happy with the way things are now, but if he proposed to me I would accept."
Bishop Jones insisted he had no idea that Loretta felt that way about wanting to marry him after almost two decades of close friendship. However, he chose his words carefully and did not seem ready to confirm any decisive change in their relationship before speaking off camera.
"Anytime you hear something that you never heard before in that light, it calls for some introspective meditation," Bishop Jones said on the show. "At some point I have to take a look at my relationship now, which has a shift in this step."
Loretta was not ready to accept the possibility of never marrying her close friend, and was emotional when dealing with the matter at hand.
"All I know is a yes, I haven't thought about the no," Loretta said. "... Just feeling quite emotional for various reasons. Noel and I have things to discuss where we go from here."
In the first of four aftershow specials scheduled to air after the second season of "Preachers of L.A.," Bishop Jones was not only joined by Loretta, but by senior pastor Bishop Gibson from the Riverside Calif., Life Church Of God In Christ, and his wife Lavette. The party of four had a heated discussion about the status of Bishop Jones' relationship with Loretta, which continued on the aftershow.
While Bishop Jones and Loretta have been friends for over 16 years, share a business and dog, the Gibsons believe they are not setting a proper example for believers by remaining unmarried. On the "Preachers of L.A." aftershow, Gibson explained why he was making such a big deal about Bishop Jones' marital status.
"I question his relationship because it's public," Bishop Gibson said on the aftershow. "If it were private I wouldn't be that concerned."
His wife Lavette agreed, saying it was important to show a level of maturity as a spiritual leader. However, Bishop Jones feels it is his right to be single and insisted that he is not having a sexual relationship with Loretta or doing anything wrong by choosing not to marry her. Now, things might seemingly change or, at the least, be up in the air for the friends.
"Preachers of L.A." airs on Oxygen network on Wednesdays at 10 p.m. ET.