Over 700 Expected at Black Lives Matter Protest Despite Mall of America's Restraining Order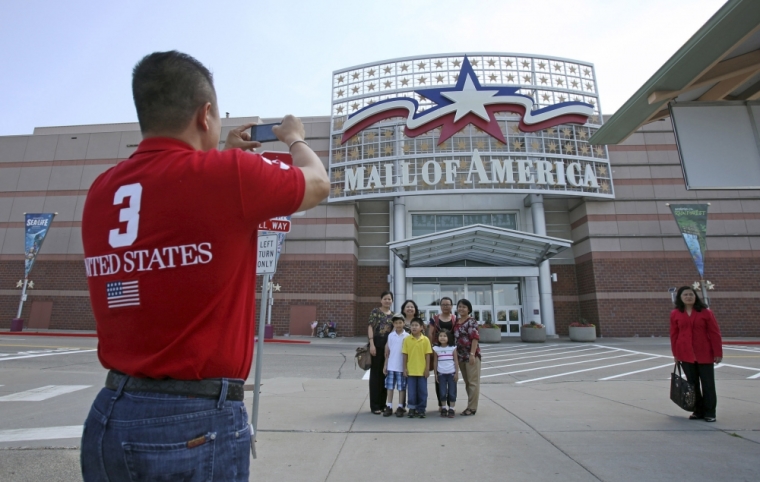 Over 700 protesters with the Black Lives Matter activist group are planning to gather Wednesday at Minnesota's Mall of America despite a judge's ruling that granted the mall restraining orders against three of the group's organizers.
Minnesota Judge Karen Janisch granted Mall of America representatives temporary restraining orders against three organizers of the Black Lives Matter activist group, including Kandace Montgomery, Miski Noor and Michael McDowell.
The mall, the largest in America, had requested restraining orders against eight major organizers of the Black Lives Matter movement, hoping to prevent a protest planned for the shopping center on Wednesday evening.
Janisch said in her ruling that although she has the ability to grant temporary restraining orders against protest organizers, she does not have the authority to prevent the public from attending the planned protest, as the Black Lives Matter movement cannot be identified as a legal entity.
The ruling also failed to address a request from the mall that the Black Lives Matter group stop posting about the protest on social media.
The Minnesota judge's ruling did add that because the Mall of America is private property, the mall does reserve the right to remove protesters.
"This case presents important issues regarding the rights of a private property owner over the control of its premises and the desire of individuals to protest activities in a highly visible location," Janisch wrote in her decision.
Mall of America representatives and lawyers have argued that the mall is on private property and therefore the Black Lives Matter group lacks permission to hold an organized rally on mall premises.
The Black Lives Matter movement recently announced tthat the protest planned for Wednesday, one of the busiest shopping days of the year, would be carried out in response to the November death of 24-year-old African American Jamar Clark, who was killed during a confrontation with police.
Protesters argue that Clark was unarmed and handcuffed when he was fatally shot by Minneapolis police officers on November 15, while police officers argue Clark was not handcuffed and had been preventing police from responding to a domestic dispute report when he was shot.
Kandace Montgomery, one of the protest organizers banned from attending the Mall of America event, told the Associated Press that despite her restraining order, protesters still plan to meet at the shopping center on Wednesday.
"We are a leader-full organization. Just barring three of us does not mean that you've stopped our work," she told the media outlet, adding that she expects 700 people to attend the rally.
In December 2014, over two dozen people were arrested after attending a Black Lives Matter protest at the Mall of America. The protest was attended by hundreds and resulted in overcrowding that forced some storefronts to close temporarily.
The protests held in 2014 centered around the recent deaths of young, unarmed African American men in Ferguson, Missouri and New York City.
Prior to Janisch's ruling, Attorney Susan Gaertner, representing the mall, told KARE 11 News that the issue is about holding a protest in a highly-populated place during the holiday shopping season.
"This is not about free speech. This is not about whether or not these folks have a good cause. Of course they have a good cause," Gaertner told the local media outlet. "This [is] about where you demonstrate, and you demonstrate in places like this — in a courthouse. Mall of America on Wednesday is a place to take your kids and shop."