Black Pastor Explains How the Reformation Addressed Social Injustice, Exploitation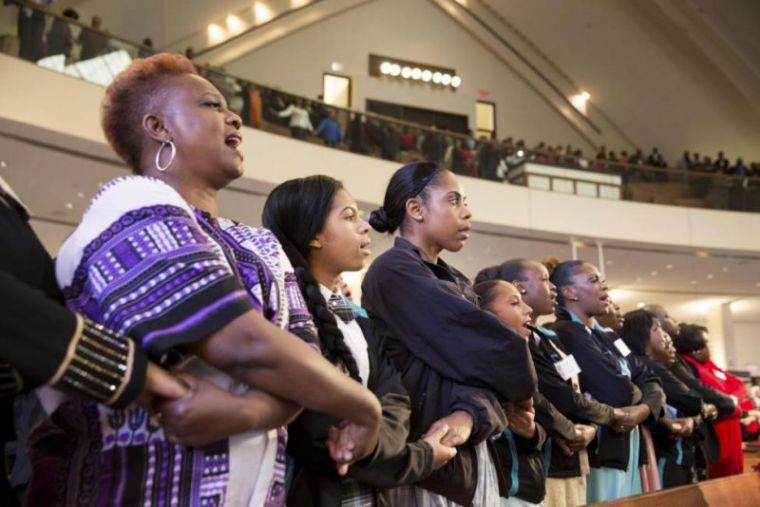 When many think of the Protestant Reformation they recall Martin Luther's 95 theses or his emphasis on being saved by grace through faith. But what is not often remembered is the Reformation's addressing of social injustices, according to an African-American pastor who wrote a Ph.D. dissertation of Martin Luther King Jr.'s theology of suffering.
In just over a month, Protestants will mark the 500th anniversary of the Reformation on Oct. 31 when it is believed that German theologian Martin Luther posted his objections on the door of Wittenberg Castle Church.
Luther's theses objected to the doctrinal errors of medieval Catholicism, perhaps the most famous error being the selling of papal indulgences. This faulty theology produced social and economic exploitation and devastation, explained Mika Edmonson, pastor of New City Fellowship OPC in Grands Rapids, Michigan, in a post on 9 Marks Tuesday.
"Take a look at the 43rd of Luther's 95 Theses: "Christians are to be taught that he who gives to the poor or lends to the needy does a better deed than he who buys indulgences," he explained.
Luther's 45th thesis went even further, declaring that Christians should be instructed that whoever sees and passes by a poor man yet spends money on an indulgence, "does not buy papal indulgences but God's wrath."
"This alone suggests that perhaps Wittenberg has more to say to ongoing racial and economic injustice than we might have originally thought," Edmonson explained.
Similarly, bad doctrine underpinned a more recent societal injustice, the enslavement and systematic mistreatment of African Americans in the United States.
In her book, The Baptism of Early Virginia, historian Rebecca Goetz chronicles the way Anglican planters in colonial Virginia crafted the idea of "hereditary heathenism," the pastor explained.
"Hereditary heathenism" was "the belief that enslaved Africans and indigenous peoples could not be converted to Christianity," he continued, and whites began viewing them as incapable of ever coming to Christ. These Anglo-Virginians built the groundwork for the ideology of racism, a racial caste system.
American Protestants did this despite emerging from a tradition that sought to correct these injustices.
"Historically speaking, the Protestant Reformation was a European movement, and its confessional documents will always be culturally European documents," Edmonson said.
"But insofar as they reflect the enduring truth of God's Word and a moment in the history of God's people, the Protestant Reformation has something to say to every diverse culture."
He went on to say that it behooves American churches to not only confess with their mouths the truths and historic creeds of their faith, but use every tool their tradition to confront the legacy of prejudice practically. Churches that refuse to live this out are not as Reformed or theologically orthodox as they think, he said.
One way to confront racial injustices is the preaching of the Word of God without ignoring the cultural context and implications, he added, and Jesus modeled this during his earthly ministry.
In Mark 11:15–19, Edmonson pointed out, Jesus returns to the temple to cleanse it one day after his triumphal entry into Jerusalem.
"Part of the corrupt situation that he finds at the Temple involved race-based, systematized injustice. Whereas the religious leaders protected the peace of the Temple's inner courts where the Jews prayed and worshipped, because of ethnic strife, they brazenly turned the court of the Gentiles into a noisy and smelly livestock exchange and marketplace," he explained. 
"In his zeal, Jesus completely dismantles the livestock exchange, refuses to let anybody pass through, and so restores the court for the Gentiles to pray."
Jesus then quotes Isaiah 56:7, which reads, "Is it not written, 'My house shall be called a house of prayer for all the nations'?"
"This passage is clearly about the inclusion of the nations among the people of God. It has tremendous implications for engaging racial divisions and disparities in the church," Edmonson said.