Black Widows in Grapes: Venomous Spiders Found in Michigan, Wisconsin and Minnesota
Black widows have been found in numerous packs of grapes across America recently, in an alarming development. Supermarkets in Michigan, Wisconsin and Minnesota have all apparently had black widow spiders found in their grapes.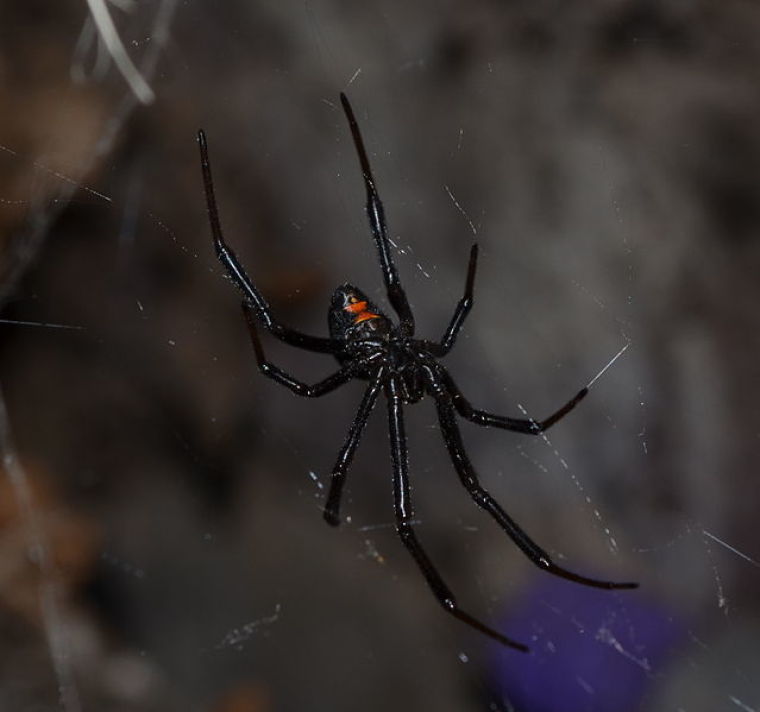 One woman who purchased some grapes in a Milwaukee-area supermarket found a live black widow spider among them, according to the Milwaukee-Wisconsin Sentinel.
Local resident, Yvonne Duckhorn, has told the Journal Sentinel that she had shopped at Aldi's Wauwatosa with her 4-year-old daughter recently, and among her purchases were some on sale grapes.
However, when she got home she checked whether any of the grapes had to be removed for having mold on, when she suddenly noticed something moving around inside among them. To her horror, she recognized the distinctive red hour-glass-shaped marking on the body and realized it was a black widow spider.
Local family discovers black widow in bag of grapes
She said, "I saw the legs moving frantically."
Duckhorn reported the incident to the supermarket, which has now removed the other stock of grapes from its shelves. It has announced that it is "stepping up inspections."
That latest incident has come following another in Brighton, Mich. Recently when a shopper at a Kroger found a black widow spider in her grapes when she got home from the supermarket.
Callum Merry has told ABC News, "I looked in the grapes and there was a black widow staring right at me."
Two other black widow spiders were also found in red grapes at an Aldi store in St Louis in early October.
Also in September a black widow was found in grapes at a Maplewood, Minn. school.
Black widow spiders are the most venomous spiders in North America, and are well-known to be found in grapes. They are also very hard to detect for inspectors, meaning they can get through into supermarkets despite current measures to prevent them.