Blake Shelton Releases New Single About His 'Savior' Jesus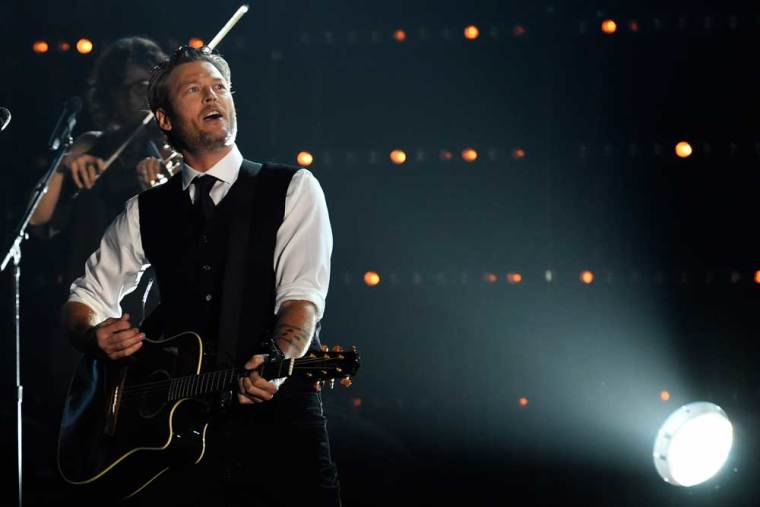 Country crooner and "The Voice" judge Blake Shelton takes a departure from mainstream radio to release what he calls a very "important" gospel song as he gears up to release his upcoming album, If I'm Honest.
His new single, "Savior's Shadow," is a heartfelt country hymn.
"Though the devil tried to break me, my sweet Jesus won't forsake me, when I'm in my savior's shadow where I'm supposed to be," he passionately sings.
Shelton first spoke of the song last year on Twitter pegging it an "important" co-write with writers Jessi Alexander and Jon Randall (JR). In March, his collaborator Alexander, who can be heard singing on the track under Shelton, gave Taste of Country some insight into the song.
"He started an incredible song, a gospel song, and asked me and JR to help him finish," Alexander says. "It's beautiful and moving and I can't wait for him to tell the story. It's almost his 'Why Me Lord' — it's very deep to him and to us."
Shelton confirmed the origin and intimacy of the song on Twitter. "I dreamed the song last summer," he wrote on Friday. "I woke up and wrote down everything I could remember."
As floods of support began to pour in since its release, the Nashville native also tweeted how grateful he is.
"I'm literally overwhelmed," he added. "Thank y'all so much. I'm so proud of this song."
In past interviews, Shelton promised that this album would be "extremely personal" and he certainly is living up to that. The song was penned just one month after his divorce from singer Miranda Lambert.
"Savior's Shadow" is just the second song the 2016 Country Jam headliner has revealed, his first single, "Came Here to Forget," was released in March.
Shelton's new outspoken testament of faith might perhaps be contagious, his new girlfriend Gwen Stefani also recently talked about the influence God has had on her new album.
"We wrote a song called 'Rocket Ship,' and that's when the label said to me: 'Listen, we think this overall album you're writing is too personal. We don't think people are going to relate. You should just put out an art record.' And I was like, 'Are you kidding me? I'm literally channeling God here. I'm saving my own life with this record and you come and punch me in the face?'" she said in an in-depth interview with Refinery 29.
In November of 2015 a rep for Shelton confirmed to ET that Shelton and Stefani were an item. "Gwen and Blake are longtime friends who have very recently started dating," Stefani's rep confirmed.