'Blasphemous, Sacrilegious': Critics Condemn Celebrities, Met Gala for Christian Fashion Theme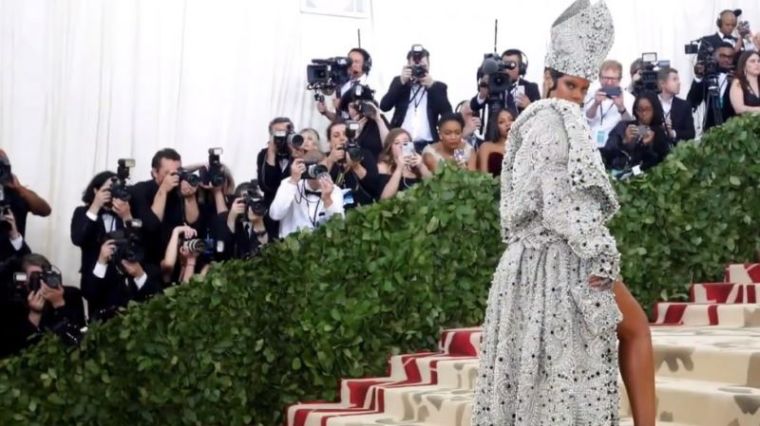 The 2018 Met Gala featured numerous celebrities dressed in fashions inspired by Roman Catholic imagery, leading some to believe that the event was sacrilegious.
New York's Metropolitan Museum of Art held its annual gala Monday evening, with the theme being Catholic and Christian imagery.
In keeping with this imagery, singer Katy Perry dressed as an angel with large wings, actress Sarah Jessica Parker wore a Nativity scene on her head, and Rihanna wore a miter.
The theme came as part of The Costume Institute's upcoming exhibit on ornate Catholic fashion items, which opens on Thursday and runs until Oct. 8.
"Serving as the cornerstone of the exhibition, papal robes and accessories from the Sistine Chapel sacristy, many of which have never been seen outside The Vatican, will be on view in the Anna Wintour Costume Center," noted the Met.
"Fashions from the early 20th century to the present will be shown in the Byzantine and medieval galleries, part of the Robert Lehman Wing, and at The Met Cloisters."
The Met Gala has garnered controversy on social media, with some arguing that the Catholic-themed fashions were blasphemous and disrespectful.
"The wearing of crosses/pope garb at the #metgala by people who aren't Christian/Catholic is obviously sacrilegious. Guessing people wearing hijab & caricatures of Muslim clothing wouldn't go over quite as well," tweeted CRTV podcaster and blogger Allie Beth Stuckey.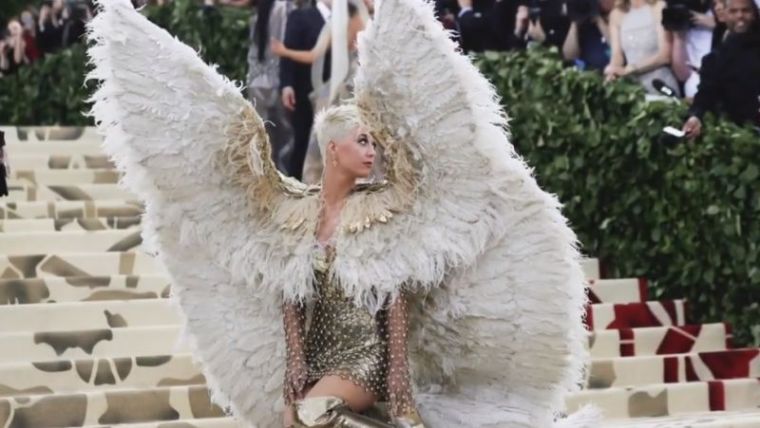 A Twitter user based in Sydney, Australia, added: "This year's #MetGala theme and outfits was disrespectful and blasphemous. Nothing right about celebrities sexualizing and disrespecting the Catholic Church and Christianity. No other religion gets disrespected like Christianity. Disgusting."
Titled "Heavenly Bodies: Fashion and the Catholic Imagination," the Costume Institute will feature 42 items of church fashions brought over from the Vatican through Met curator Andrew Bolton and other Catholic-inspired fashion.
"Dress is central to any discussion about religion: it affirms religious allegiances and, by extension, asserts religious differences," Bolton told The Associated Press.
While some considered the gala insulting to the Christian faith, the event did garner support from Cardinal Timothy Dolan of the Archdiocese of New York, who attended the festivities.
"In the Catholic imagination, truth, goodness and the beauty of God is reflected all over the place, even in fashion," Dolan said, according to The Hollywood Reporter. 
"The world is shot through with His glory and His presence. That's why I'm here, and that's why the church is here."
You can watch a Reuters video showing fashions at the Met Gala here: