Bloods, Crips and Black Guerilla Family Gangs Threaten to 'Take Out' Police in Baltimore as Freddie Gray Is Laid to Rest, Authorities Say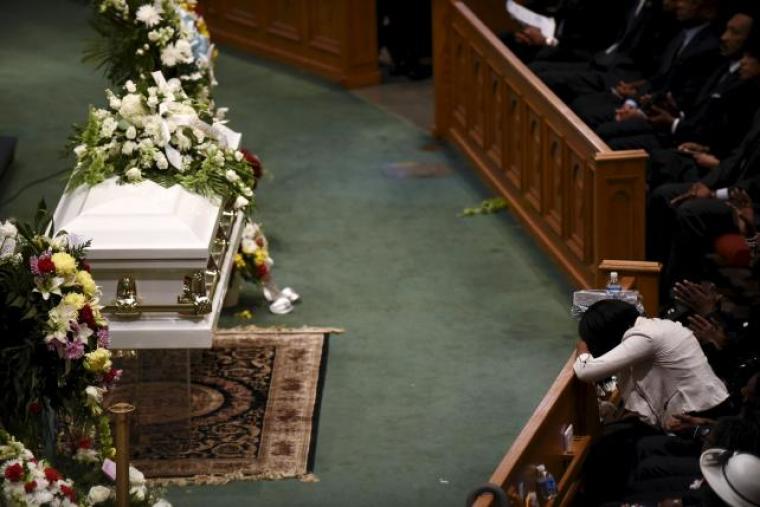 The Baltimore Police Department's Criminal Intelligence Unit said Monday that law enforcement have received a "credible threat" that members from the Black Guerilla Family, Bloods, and Crips gangs are threatening to "take out" police on the same day that Freddie Gray is laid to rest.
The Department issued a press release on Monday announcing the threat.
"The Baltimore Police Department/Criminal Intelligence has received credible information that members of various gangs including the Black Guerilla Family, Bloods and Crips have entered into a partnership to 'take out' law enforcement officers," the press release read.
The BPD classified the gang unification as a "credible threat" and advised law enforcement agencies to take the proper precautions.
The threat comes during protests and riots sparked by the death Freddie Gray, a Baltimore man who died on April 19 from injuries he received while in police custody and on the same day as his wake.
Gray's pastor, Jamal Bryant, told churchgoers on Sunday that "somebody is going to have to pay" for the 25-year-old's death who was left with a crushed trachea and severed spine, as well as a broken leg, which put him in a coma. He died one week later.
Friends and family immediately rallied against authorities and claimed that it was police brutality that led to Gray's death.
On Monday those same friends and family laid him to rest. They were not alone, though, as the group Families United for Justice were in attendance to provide support. The organization includes the family of Eric Garner, who died due to an illegal chokehold placed on him by police. And President Barack Obama sent a group of delegates to be in attendance: Cabinet Secretary Broderick Johnson, Heather Foster, an adviser in the White House Office of Public Engagement, and Elias Alcantara from the Office of Intergovernmental Affairs.
Although there have been several days of rioting and protests, most of them have been peaceful. However, one rally turned violent as protestors began destroying buildings and were arrested.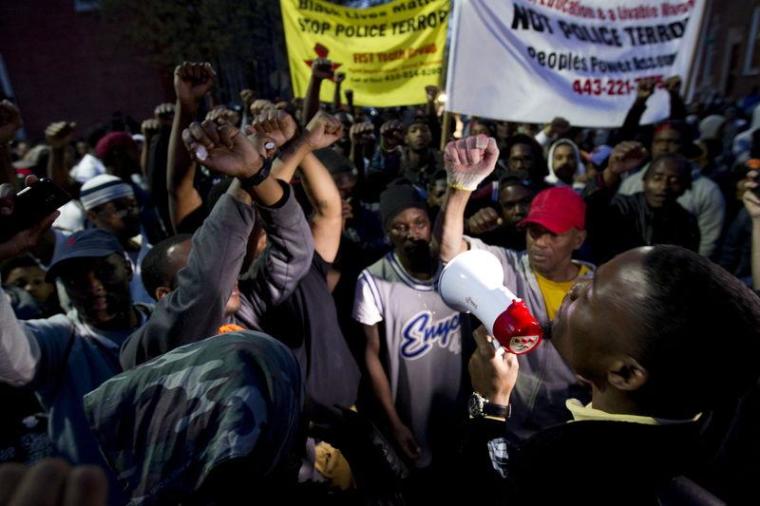 "My family wants to say, 'Can y'all please, please stop the violence. Freddie Gray would not want this," Gray's twin sister, Fredericka, asked.
Her words were echoed by Rep. Elijah Cummings, D- Maryland, during an appearance on CBS' "Face the Nation," where he thanked people who had worked to keep the peace, even during the riots.
"At the end, there were a few people who said, 'We're going to close this city down,' and the next thing you know, we had a few people, mainly from out of town, to come and to start beating up on police cars and throwing all types of projectiles. They are doing the best that they can under the circumstances," Cummings said of the police. "We've got to take this department apart and figure out what is wrong and what is right."
Fortunately, the police uncovered the plot by members of the three gangs on the very day that Gray was eulogized by Bryant.
The Christian Post contacted the Baltimore Police Department for further comment about the threat, but officials declined to respond.