Bobbi Kristina Brown Condition Worsens as Boyfriend Nick Gordon Hires Casey Anthony Lawyer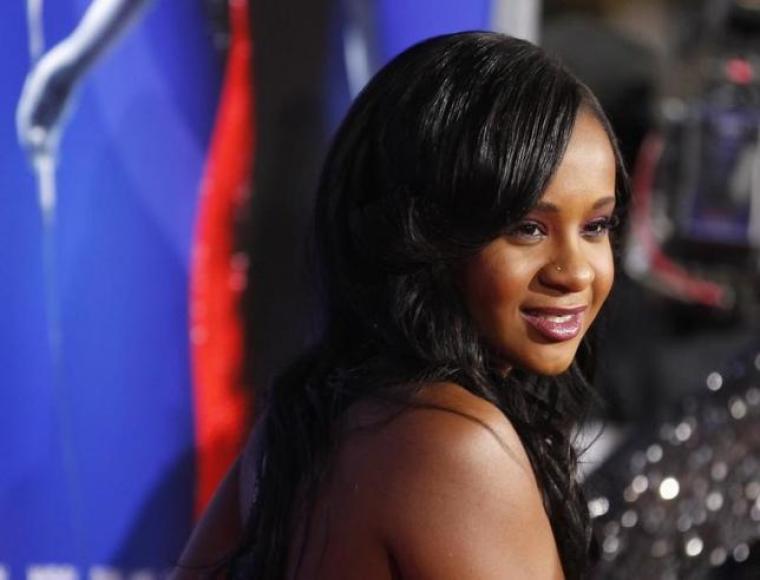 A week after being taken off life support, the condition of Whitney Houston's daughter, Bobbi Kristina Brown, has deteriorated so badly she "barely has any signs of life" left, according to a family source.
On June 24, Brown's aunt, Pat Houston, announced that the only biological daughter of the-late Whitney Houston had been moved into hospice care, five months after she was found unconscious in a bathtub at her home. In a statement Houston said that Brown, 22, "is in God's hands now," and on Tuesday a family source said the reality TV star's family is now preparing for the worst.
"She barely has any signs of life, hardly any vitals," a source told Fox411. "Security has been beefed up and even local law enforcement have been called because the families have been told that death is now imminent and they want to make sure that photographers don't get pictures of her body being removed."
The news comes amid reports that Brown's boyfriend, Nick Gordon, has hired Jose Baez, the high-powered attorney who famously represented Casey Anthony during her 2011 murder trial in the death of her daughter, Caylee.
Last week, Bedelia Hargrove, Brown's court-appointed conservator, filed a civil complaint against Gordon in Georgia's Fulton County Superior Court. In the lawsuit he's accused of physically abusing Brown, who's also the daughter of famed singer, Bobby Brown, prior to the bathtub incident. Gordon is also accused of stealing from her while she was in the hospital, but he has maintained his innocence.
"He feels – and we all feel – like Nick has been a scapegoat in this case," a close relative of Gordon's told People.com. "It's scary for him, because he hasn't done anything wrong. He is completely innocent."
On Jan. 31, Brown was placed in a medically-induced coma and then placed on life support after she was found unconscious in a bathtub at her Roswell, Georgia, home just outside of Atlanta.
It is unclear what exactly occurred in the events leading up to her being found face-down in the bathtub, although it has been reported that days prior she was involved in a car accident.
"I'm just waiting for whatever happens," Brown's grandmother, Cissy Houston, previously told "Entertainment Tonight."
"We go to the hospital every day and pray and I talk to her because she can still hear and I rub her hand. We do what we can do. The rest is all up to Him."
In 2012 Brown's mother, Whitney, was found dead in a hotel bathtub in Beverly Hills.