Bodies Found Dumped in Philippines City Besieged by ISIS-Linked Radical Jihadists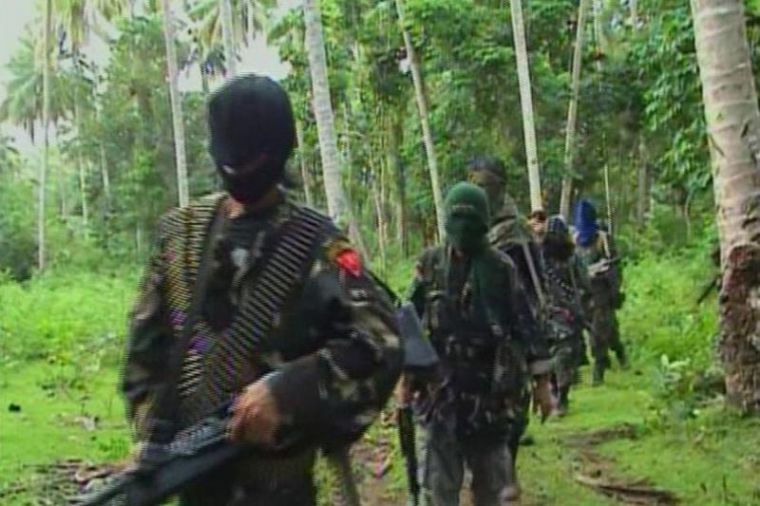 Troops in the Philippines have found the bodies of what appeared to be executed civilians outside a besieged city as fighting between the military and an Islamic State-linked group carries on in the south. About 100 people have been killed so far in the last six days.
The bodies of 16 civilians were found in two locations. Eight bodies were found near Mindanao State University in Marawi City and included four men, three women and a child, The New York Times quoted Brig. Gen. Restituto Padilla, a military spokesman, as saying.
The bodies of the eight other victims were found in a ditch at the edge of the city with their hands tied and gunshot wounds to the head. A cardboard sign that was tied to one of the bodies said "Munafik," which means hypocrite or traitor. Nine spent bullet casings were also found on a blood-stained patch of road, according to Reuters, which reported that the eight men, who were shot in the head and some with hands tied behind their backs, were likely laborers who were stopped by militants while trying to flee clashes.
The killings were supposedly done by the local Maute group, which is also known as the Islamic State of Lanao. The group is trying to woo Islamic State in the Middle East for affiliation, according to the newswire.
The violence erupted in Asia's only Catholic-majority nation Tuesday after the army raided the hideout of Isnilon Hapilon, a commander of the Abu Sayyaf militant group who has pledged allegiance to Islamic State. He is on the FBI's list of most-wanted terrorists with a $5 million reward for information leading to his capture.
The country's controversial President Rodrigo Duterte declared a 60-day martial law in southern Philippines last week. While showing support to the troops later, Duterte "joked" that each personnel could rape three women without any consequences, for which he was severely criticized.
At least 41 militants have been killed and 13 military men as of Saturday, the army said. The extent of civilian casualties is still unknown.
The military has been criticized for conducting air strikes and for hampering efforts to evacuate civilians. "Some have no food at all," Zia Alonto Adiong, a local politician who is coordinating efforts to get people out of the city, was quoted as saying. "Some fear for their lives. This is a conflict that has gone beyond proportion. The magnitude of the degree of the damage and the people that are affected ... it's really massive."
A Catholic priest and a number of worshipers were taken hostage last week after militants besieged Marawi and beheaded a police chief there.
Marawi Bishop Edwin de la Pena told The Associated Press earlier that the militants forced their way into the Marawi Cathedral and seized Catholic priest Fr. Chito Suganob, 10 worshipers and three church workers.
"We are in a state of emergency," Duterte said Wednesday. "I have a serious problem in Mindanao and the ISIS footprints are everywhere."
"If I think that you should die, you will die," Duterte warned in declaring martial rule while noting that law-abiding citizens would be kept safe. "If you fight us, you will die. If there is open defiance, you will die. And if it means many people dying, so be it."