Boko Haram Aductee Release Talks Ongoing Despite Nigeria's Surge in Violence; Victims Recount Sex Slavery, Forced Conversions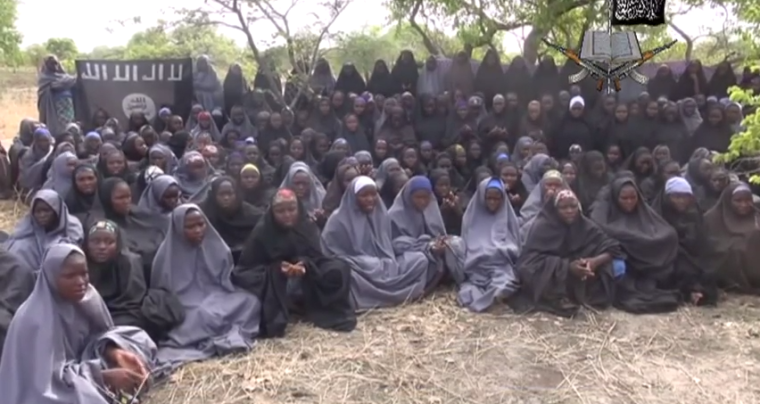 Talks between Nigeria and Jihadist group Boko Haram to release more than 200 kidnapped girls have not been jeopardized by a surge in violence, the West African nation's foreign minister said today.
The Islamic militant group agreed to a ceasefire 10 days ago and release talks are said to be ongoing, Aminu Wali confirmed. Despite ongoing negotiations, the terrorist group continues to wreak havoc in Northeastern Nigeria which has raised doubts about the likelihood of a release.
"There are still negotiations going on and we expect a lot of progress to be made. Soon we will announce exactly where we are," Wali told journalists after meeting French Foreign Minister Laurent Fabius.
In April, the militant sect abducted 276 female students from Chibok, Borno in a crime that shocked the world. First Lady of the United States Michelle Obama led the way in launching the global "Bring Back Our Girls" campaign in the fight for their safe return.
In recent years Boko Haram has kidnapped more than 500 women and girls and experts say they are the second deadliest terrorist group in the world after Afghanistan's Taliban.
Last week the group reportedly killed 17 civilians in the village of Ndongo, which was set ablaze.
Over the weekend at least 30 boys and girls, some as young as 11, were kidnapped from the town of Mafa in Borno state in a series of attacks. Critics suspect that they will be used as child soldiers but Boko Haram denied having any involvement.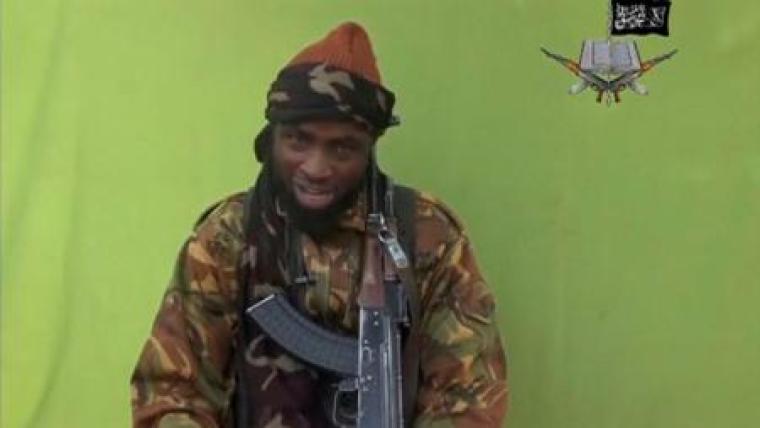 "Boko Haram are saying that those (attacks) were done by other rogues and criminals ... Kidnapping has being going on in Nigeria for some time ... by miscreants," Wali said. "But certainly this is not something that will threaten the negotiations going on. And we will make an effort also to bring back those that have been kidnapped."
The news comes just as a 63-page report by Human Rights Watch revealed some details surrounding abductees and their lives in captivity. HRW interviewed 30 women and girls abducted between April 2013 and April 2014 as well as 16 people who witnessed kidnappings.
They attested to the forced conversions, forced marriages and rape among other terrifying ordeals and said Christians were often targeted.
"I was dragged to the camp leader who told me the reason I was brought to the camp was because we Christians worship three gods," one young victim recalled. "When I objected to his claim, he tied a rope around my neck and beat me with a plastic cable until I almost passed out. An insurgent who I recognized from my village convinced me to accept Islam lest I should be killed. So I agreed."
One distraught 15-year-old victim recalled being raped by a man she was forced to marry.
"After we were declared married I was ordered to live in his cave but I always managed to avoid him," the unnamed victim said. "He soon began to threaten me with a knife to have sex with him, and when I still refused he brought out his gun, warning that he would kill me if I shouted. Then he began to rape me every night. He was a huge man in his mid-30s and I had never had sex before. It was very painful and I cried bitterly because I was bleeding afterwards."
Pastor Laolu Akande, the executive director of the Christian Association of Nigerian-Americans, recently said that the organization remains skeptical about release reports.
"This is not the first time that we are being given this kind of indication," Pastor Akande told The Christian Post exclusively adding that he is taking the news with "caution" because in the past all hopes for the girls' release have been "dashed."