Bomb Scare Interrupts Service, Forces Evacuation of $23 Million Greater Allen Cathedral Megachurch in NYC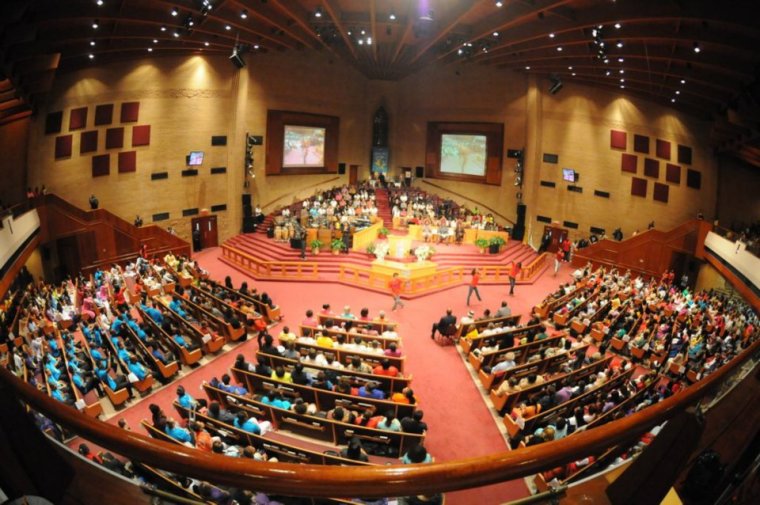 New York, N.Y. -- A bomb scare at the $23 million Greater Allen Cathedral megachurch in Queens, N.Y., temporarily disrupted services on Sunday, forcing the evacuation of the church's 2,500 seat sanctuary.
The church and members shared details of the disturbance through social media Sunday.
"So there was a bomb threat at my church, Greater Allen Cathedral, just as our co-pastor was prepping to preach. The entire sanctuary of 2,500 people, along with all the others downstairs in the Sunday school, church kitchen, etc., had to be evacuated," wrote parishioner Gabby C. Wilkes in a post on Instagram.
Despite the evacuation, however, Wilkes said parishioners refused to let the incident cramp their worship.
"I can't thank God enough for my church family. We sang songs outside, marched to our youth church and continued worship there even while we had no idea if a bomb would destroy the edifice of our church," Wilkes continued in her post.
"About an hour later, after cops and dogs searched our church, we were notified it was all clear and could return; and we returned to our main church to hold our last service. The people of the Greater Allen Cathedral are unlike any other. I'm so blessed to work here and worship here," ended Wilkes.
A spokesman from the NYPD's Office of the Deputy Commissioner, Public Information confirmed in an interview with The Christian Post Monday that they responded to the incident and cleared the church for worship. He confirmed that an incident report was prepared but no arrest has been made.
"We got a call that there was a bomb inside and it was gonna go off in 60 minutes. The building was evacuated, and it was searched and canvassed for any kind of explosive devices, which yielded negative results," said the spokesman.
CP reached out to the church for comment as well on Monday, however, the organization's security director did not respond in time for this report.
The Greater Allen Cathedral attracts some 6,500 worshippers to three weekly services held at its multimillion dollar facility led by the Rev. Floyd H. Flake and his wife, Elaine, according to the church's website.