Bombers' Times Square Plan: Boston Bombing Suspect Dzhokhar Tsarnaev Reveals New York Terror Plan (VIDEO)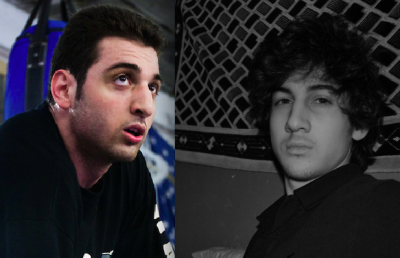 The Boston Marathon Bombers allegedly had another Times Square plan in the pipeline in which they planned to bomb and kill as many as possible in New York following their Boston attacks.
The revelation was made by the surviving suspect, Dzhokhar Tsarnaev, who explained to authorities this week that he had agreed with his brother, Tamerlan, to use six other bombs they already had at their disposal to bomb New York City's Times Square.
The brothers apparently agreed to bomb Manhattan as they were driving around last Thursday night after they hijacked an SUV following their alleged killing of an MIT police officer. The idea for a New York bombing was said to be "aspirational" and not developed or planned out in advance though.
However, according to reports the Tsarnaev brothers had originally agreed to go to New York to party, and were thinking about using their extra explosive devices to bomb Manhattan.
Apparently after hijacking the SUV they only did not drive straight to New York because they were "low on gas" and had to stop at a gas station. However, as they refilled the vehicle, their kidnapping victim managed to escape, and they were soon being chased by authorities in a dramatic chase and shootout in which Tamerlan was killed.
New York Mayor Michael Bloomberg addressed the potential attack on Wednesday, but emphasized that New York was always on alert for terror threats and that he and authorities were confident that current security measures were extensive. It has been reported that authorities use more than 300 surveillance cameras in the Time Square area to clamp down on any threat, but the mayor renwewed his call for more security cameras to be implemented following the latest threat.
The news of the Tsarnaev brothers' further potential attacks comes just hours after their mother strongly criticized U.S. officials over the death of her son, Tamerlan.
The mother has previously said that she believes that her sons were innocent and were being set up as scapegoats. She has also said that she believes the entire Boston bombing incident was staged, and that her sons have been targeted and Tamerlan killed simply because he was Muslim.
Here is a video of NY Mayor Bloomberg's statement on the alleged terror threat on the city: