Botham Shem Jean, Beloved Christian Leader Shot Dead by Dallas Officer Remembered as a Light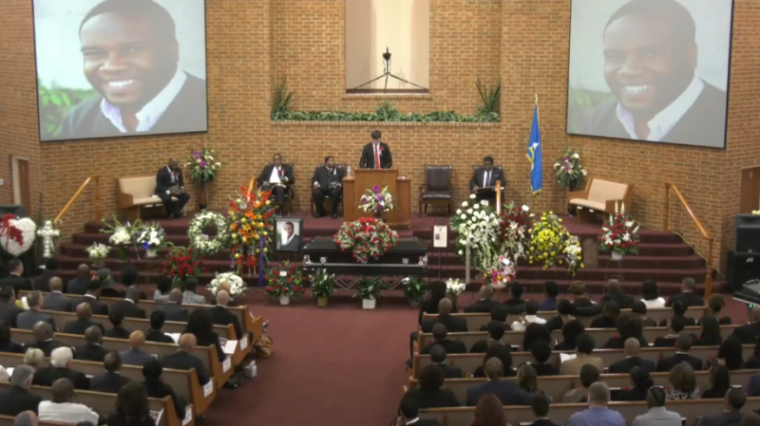 In a solemn synergy of worship and grief Thursday, hundreds of supporters remembered Botham Shem Jean, the 26-year-old accountant and worship leader who was fatally gunned down inside his apartment by a Dallas police officer, as a man who was a blessing to almost everyone who knew him.
"There lies our beloved son in whom we were well pleased," Jean's uncle, Ignatius Jean, who traveled from his native island of St. Lucia, told mourners as he acknowledged the presence of his nephew's remains inside the Greenville Avenue Church of Christ in Richardson, Texas.
"How does one respond to that famous call at 2 a.m. ... we took that call. The sound of the gunshots did not have the resonance to be heard on our small island, but its impact was of nuclear proportions. A nuke had been unleashed on our family, by someone charged to protect and serve," he said. "A nuke had been unleashed on a prince of peace, a prince of love, a soldier of faith, hope and charity. A wise counselor. Our prince royal was snatched from us by the quick-to-trigger finger of one trained to protect and serve."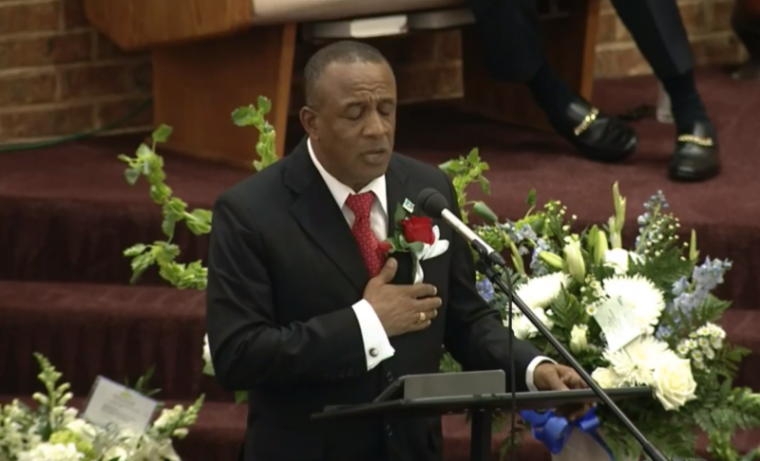 Jean, who was a worship leader at Dallas West Church of Christ at the time of his death, graduated from Harding University, a private Christian school, in 2016 with a degree in accounting and management information systems. He was working at PricewaterhouseCoopers in Dallas where he was only recently hired after an internship with the company.
Those who knew him through the school, his church, and PwC, which announced a scholarship in his honor Thursday, had nothing but praise for the life he lived.
"A friend is the family that you choose. And let me tell you, Botham chose everyone," Alexis Stossel, a friend from Harding, said. "If Botham was in this room, nobody would ever feel left out."
Tim Ryan, U.S. chairman and senior partner at PricewaterhouseCoopers, said: "Our world is better off having had him on this Earth. ... Our society will learn from him and become even better."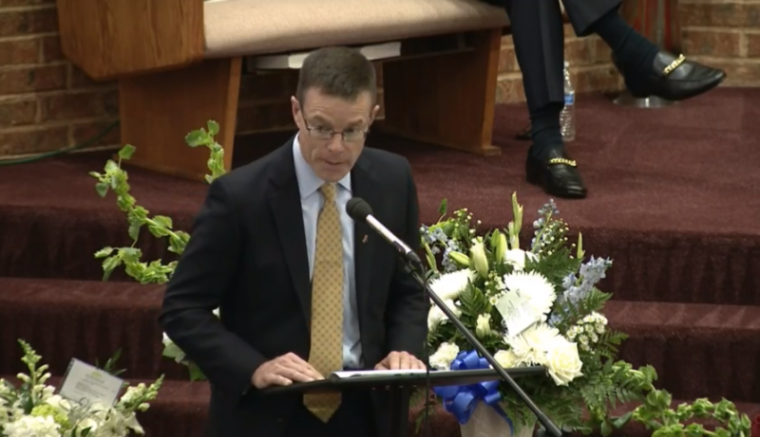 Ryan explained that he received a "tidal wave" of messages this week from thousands of people at his company — from across the U.S. and around the globe — praising Botham's character as a role model.
"Bo's positive spirit will not leave PwC with his death. His memory will continue to inspire us to be better people. To treat each other with even more respect. To respect and learn from differences. And to be even better in our communities," he said.
"I hope in the sadness ... that all of you, as Bo's friends and family, can take some comfort that 55,000 people at PwC know Bo's name. I hope you can take comfort that 55,000 people have been impacted by the life that he lived," Ryan said, noting that PwC staff across America observed a moment of silence for their late colleague and have been contributing to a scholarship established in his honor.
Todd Gentry, a minister at College Church of Christ in Searcy, Arkansas, said Botham worked as his intern for three years.
"He cared about the Lord and he wanted you to care about the Lord," Gentry said.
Minister Sammie Berry, who hired Jean as the worship leader at Dallas West Church of Christ, said: "Botham impacted everyone he knew. He was so passionate about what he did, and everything was of excellence. If you knew him, you loved him. That's the kind of impact he had on people."
An arrest warrant made public Monday said on Thursday, Sept. 6, Dallas police officer Amber Guyger, 30, parked on the wrong level of the South Side Flats garage where she lived on the third floor directly below Botham's apartment. She is alleged to have mistakenly got off on the fourth floor where Botham lived.
She then went to Botham's door, which she thought was hers. The four floors of the South Side Flats look the same with concrete floors and tan doors but a light at each door displays the apartment number. Guyger the allegedly inserted her unique door key embedded with an electronic chip into the keyhole to Jean's apartment door. The door was reportedly slightly ajar, so the force of inserting the key pushed it open. The lights were off in the apartment so when Guyger saw "a large silhouette" she thought she was being burglarized.
The officer drew her gun, "gave verbal commands that were ignored" and responded by firing twice, striking Jean once in the torso, investigators said. She then called 911 from her cellphone and started giving first aid to Botham. When she turned the lights on in the apartment she realized she was in the wrong apartment. She explained this to the 911 operator and responding officers, the affidavit said. Jean was pronounced dead at Baylor University Medical Center.
While there is no official indication that Botham and Guyger had any previous relationship, S. Lee Merritt, the attorney representing the late worship leader's family, told CNN that multiple noise complaints had been made against Jean, including on the day he was shot.
"There were noise complaints from the immediate downstairs neighbors about whoever was upstairs, and that would have been Botham. In fact, there was a noise complaint that very day about upstairs activity in Botham's apartment. Botham received a phone call about noise coming from his apartment from the downstairs neighbor," Merritt said.