Boy Scouts' Transgender Policy Is a 'Rebellion Against God; It's Time to Get Out,' Christian Leader Says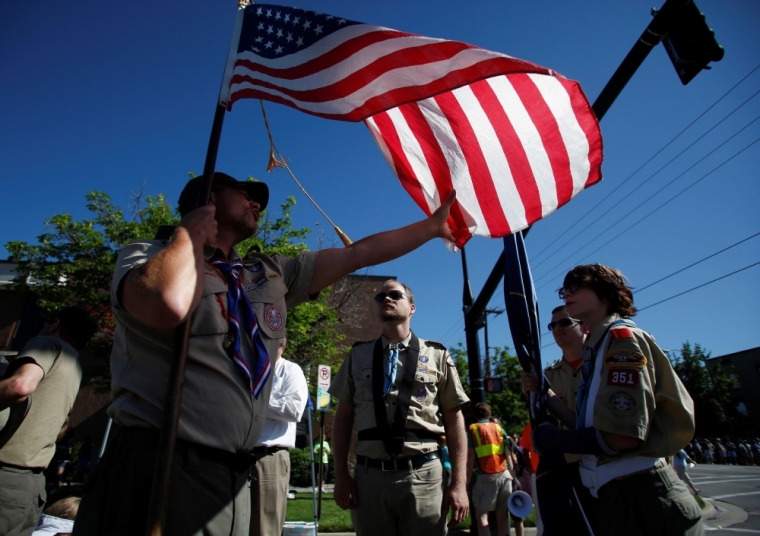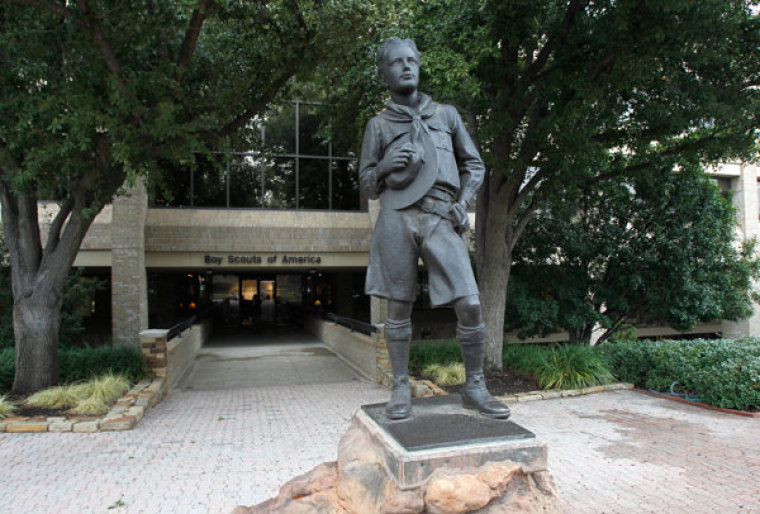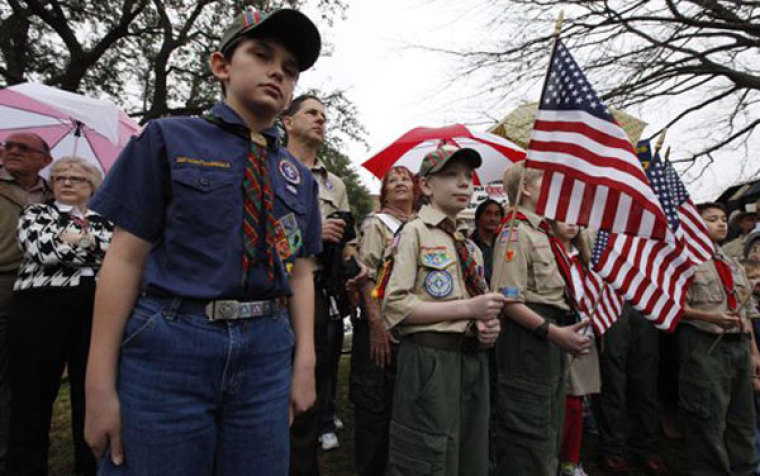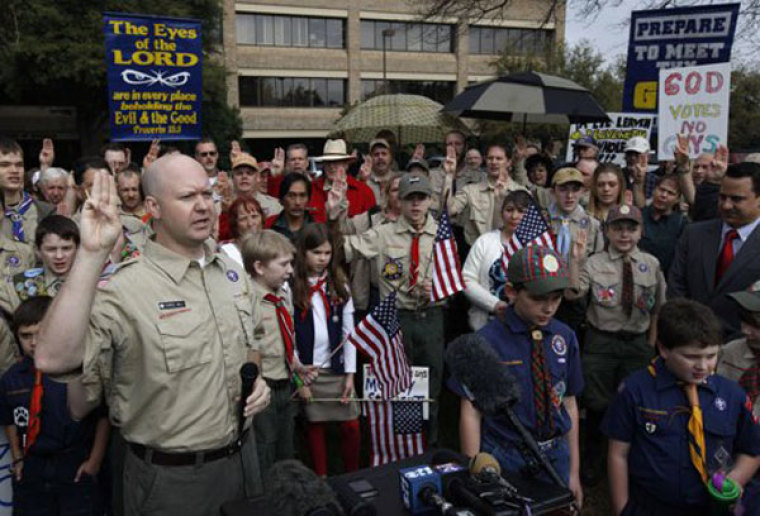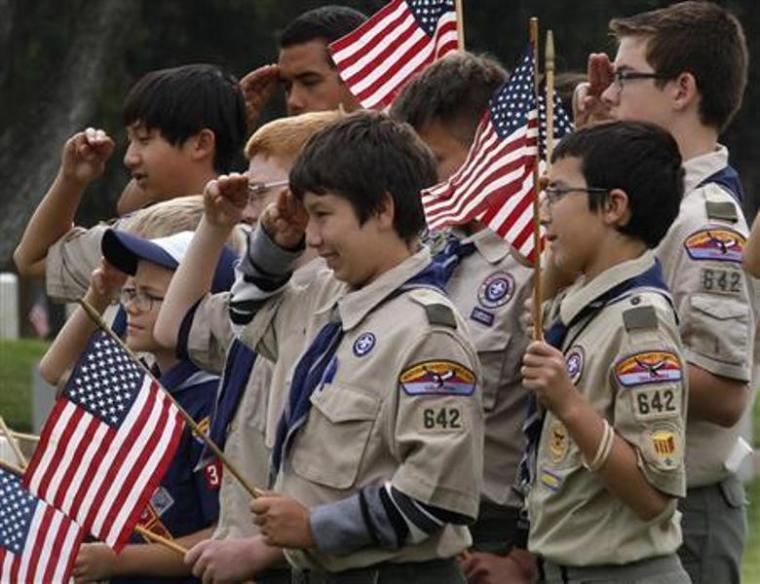 View Photos
The Boy Scouts of America has ended its boys-only tradition by announcing on Monday night that it will allow girls who identify as boys to participate in scouting programs — a move that is leading conservative Christian activists to encourage parents and churches to abandon the 106-year-old organization.
For over a century, the BSA has maintained that only boys were allowed to join the scouting organization and relied on biological sex and birth certificates to determine whether children were eligible to join its single-gender programs.
But considering a local New Jersey Boy Scouts' Council was recently sued by an 8-year-old transgender child who was kicked out of a Cub Scouts troop, BSA issued a statement on Monday clarifying that it has changed its policy.
"For more than 100 years, the Boy Scouts of America, along with schools, youth sports and other youth organizations, have ultimately deferred to the information on an individual's birth certificate to determine eligibility for our single-gender programs," the statement explains. "However, that approach is no longer sufficient as communities and state laws are interpreting gender identity differently, and these laws vary widely from state to state."
"Starting today, we will accept and register youth in the Cub and Boy Scout programs based on the gender identity indicated on the application," the statement adds. "Our organization's local councils will help find units that can provide for the best interest of the child."
The new policy goes into effect immediately.
Although Michael Surbaugh, BSA's chief scout executive, said in a video statement that the policy change was finalized after "weeks of conversations at all levels of our organization," some social conservative leaders have now lost all hope for the scouting organization.
Since 2013, BSA has bended to social pressure and changed its century-old policies to permit openly gay adult scout leaders, openly gay scouts and now girls who identify as boys.
The social conservative advocacy group the American Family Association is calling on parents and churches to abandon the Boy Scouts and choose alternative scouting organizations that uphold biblical truths on gender.
"It's the end of the Boy Scouts of America as we know it," AFA President Tim Wildmon told The Christian Post on Tuesday. They have a proud history but they have been infiltrated with the politically correct culture and now they can't even differentiate between a male and a female."
"I think you will see a slow, maybe quick, demise of them as an organization," he added. "I think their numbers will drop. They continue to drop for this road they have taken."
Wildmon told CP that if he had a son in the Boy Scouts, he would pull him out of his scout troop and enroll him into another scouting organization.
"It's time to make a break and it's time to get out. They are not redeemable any longer," Wildmon asserted. "That would be my advice [to parents] because the Boy Scouts are incompatible with scripture at this point. You are Christian first. I would say the same thing of Christian churches that host the Boy Scouts. You can go so far, but when you are talking about teaching gender confusion to young boys and telling girls that they can be a male if they feel like it, it's just insane."
"This is all a part of a rebellion against God's order," he continued. "That's what's going on in the culture. ... That is what this is all about."
In 2014, Trail Life USA, a God-centered scouting organization, was formed after the BSA moved to lift its ban on openly gay scouts. The group now has over 30,000 members.
"It's what the BSA used to be before its leadership compromised the core tenets of scouting," Family Research Council President Tony Perkins told Fox News' Todd Starnes.
It remains to be seen how the BSA will deal with some of the logistical issues of having biological boys and girls in the same scout troops, such as whether or not transgender scouts will be allowed to use the same dressing rooms, showers and sleeping areas as the rest of their peers.
"It's simply stunning that a leading youth organization which parents entrust the protection of their children with has opted to again appease political activists rather than follow clear, common-sense best practices for child protection," John Stemberger, chairman of Trail Life's board of directors, told Fox News.
According to Fox News, Trail Life issued a statement on Monday that promises "members and charter organizations nationwide that we are committed to the biblical traditional values affirmed in our statement of faith and values."