Boyce Watkins: Obama Lacks Moral Authority to Give 'No Excuses' Speech at Morehouse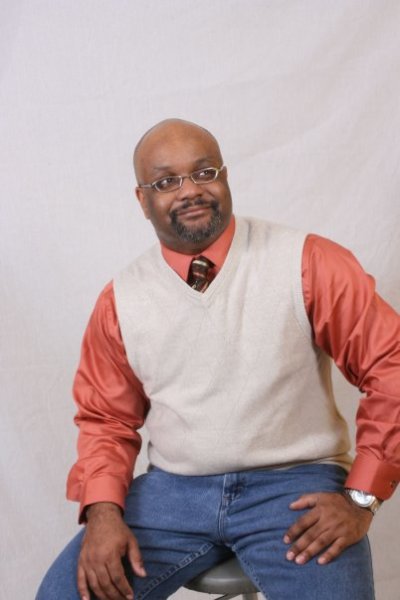 Popular black scholar and political commentator Dr. Boyce Watkins ripped into President Barack Obama on Monday for lacking what he believes is the moral authority to tell graduates at the prestigious historically black Morehouse College in Atlanta, Ga., that racism is no longer an excuse for failure in America.
In his withering critique of Obama's address to graduates of Martin Luther King Jr.'s alma mater on Monday, Watkins charged that the president's speech was an excuse for his own inaction in confronting racism in any meaningful way.
"When Obama comes to Morehouse and says, 'Stop using racism as an excuse and start taking more responsibility,' we LOVE it. We also nod our heads in agreement because for the educated elite, Obama isn't talking about us. He's talking about 'them.' You know, those n*ggaz who keep getting sent to prison, who can't get jobs, and who are killing each other in the street. They deserve their plight because they don't work as hard as the rest of us, at least that's the logic," wrote Boyce in his critique posted on the website Black Blue Dog.
"But here's the issue. Telling black Americans to stop using racism as an excuse allows President Obama to create a set of excuses for his own significant, even embarrassing, lack of action to help alleviate the clearly documented, undeniable, legislatively-enforced poison of racial inequality that continues to impact our society."
President Obama delivered the commencement address at the all-male college on Sunday. He told the graduates, "Sometimes I wrote off my own failings as just another example of the world trying to keep a black man down. I had a tendency sometimes to make excuses for me not doing the right thing. But one of the things that all of you have learned over the last four years is there's no longer any room for excuses."
"We've got no time for excuses," he added. "Not because the bitter legacy of slavery and segregation have vanished entirely; they have not. Not because racism and discrimination no longer exist; we know those are still out there. It's just that in today's hyperconnected, hypercompetitive world, with millions of young people from China and India and Brazil – many of whom started with a whole lot less than all of you did – all of them entering the global workforce alongside you, nobody is going to give you anything that you have not earned."
Watkins pilloried Obama for perpetuating the "Super Negro Theory" that if "40 million black people would simply make straight As, never ever break the law in a minor way, work 80 hours a week and make no mistakes, we could overcome any form of racial oppression."
"I also wonder if the president is going to follow this speech with one telling gay men that they can't use homophobia as an excuse to complain, or that women shouldn't be speaking out about s****l assault," asked Watkins.
"The double standard is actually borderline frightening: The president's skin color creates a human shield protecting the White House from being attacked for saying things that would lead to riots were Obama 100% white instead of just 50%," he pointed out.
"Black men must openly question whether or not their president is truly willing to go to bat for them as quickly as he's willing to go out and fight for the gay community. Don't get angry with me for stating the facts, we must openly confront the nonsense."
Other reactions to President Obama's Morehouse speech posted to Watkins' Facebook page have been mixed.
"Dr. Watkins I do feel, Obama doesn't really discuss racial issues. At this point, he doesn't have to. That's why he injected the 'no excuses' into his Morehouse speech," noted Kadiyah Lodge. "I don't think it's his responsibility to be the voice for us. As African-Americans, we need to strengthen our homes and our communities first. We need to keep educating and mentoring our children. Collectively, we have to teach our children to value education, not entertainment and entertainers. Then, we can tackle the bigger issues like mass incarceration and the achievement gap."
In his analysis, another commenter, Aly Wane, said he agreed with Watkins' comments.
"I agree 100 percent with this analysis. This is not about being 'pro-Obama' or 'anti-Obama,' it's simply about treating him the same way we would treat any President," wrote Wane.
"Who amongst us hasn't heard ad nauseum about how we need to 'stop making excuses're: racism. As Prof Boyce himself said: I agree with that. This world ain't fair and people of color have to work twice as hard to be recognized. That being said, it's one thing to know that, it's another thing to be lectured by a President who has tried as hard as possible not to ally himself with the more radical black tradition of resistance," he noted.
"Racism can't be defeated through simple 'individual will'. It has to be dismantled through policy. I know Obama meant well, but the speech came off as nothing more than reinforcing the idea that black people have to stop whining."