Bradley Cooper Role and Dating Rumors Denied
Bradley Cooper has shot down gossip about both his love life and his rumored collaboration with director J.J. Abrams recently.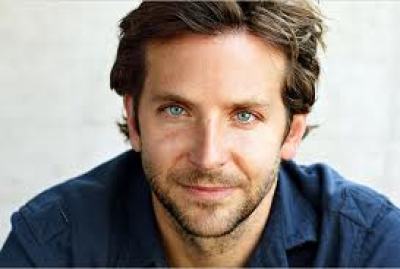 Last week, the actor admitted that he "would be interested" in playing Lance Armstrong during an interview with BBC.
"I think he's fascinating," said Cooper at the time. "What a fascinating character."
Following his sit-down with BBC, the 38-year-old actor cleared up reports that suggested his interest in portraying the disgraced cyclist in a movie directed by Abrams.
"Oh my God, that's so nuts," Cooper told Access Hollywood Monday when asked about the potential role.. "I was in Manchester, doing the BBC morning show … I had no idea what [the interviewer] was talking about. I didn't even know that J.J. [Abrams] has the rights, I had no idea. I don't know anything about it."
Rumors had gained momentum after Abrams confirmed to Entertainment Tonight that he had discussed the project via email with Cooper. The "Star Wars" director's production company recently acquired rights to the upcoming book "Cycle of Lies: The Fall of Lance Armstrong," and a film helmed by Abrams is expected, but Cooper's representative declined to comment on the report.
Cooper is not the only actor named among those interested in portraying Armstrong; Matt Damon, Jake Gyllenhaal, Michael Fassbender and Christian Bale have all been listed in relation to the role, according to Time magazine.
Meanwhile, Cooper has also been forced to fend off reports that he is dating his "Silver Linings Playbook" co-star Jennifer Lawrence.
"Oh my God, that's very funny," the actor started when asked about dating Lawrence, according to Entertainment Tonight via Us Weekly. "No, my God, no."
"We've done two movies together," the actor added, referring to the upcoming film "Serena."
"If it didn't happen by now, it's not going to happen," Cooper noted. "No, no, not even close. First of all, I could be her father. No, I'm kidding. But no, not even close."
Cooper also addressed rumors of his dating country music darling Taylor Swift this week.
"Crazy, never met her, that's not even true at all … that's completely made up," Cooper said in a New York Post report.
The actor earned an Oscar nomination for his role in "Silver Linings Playbook."
The Words - Bradley Cooper Interview