Brazilian Evangelicals Hopeful About Possibly Electing Conservative Pentecostal Candidate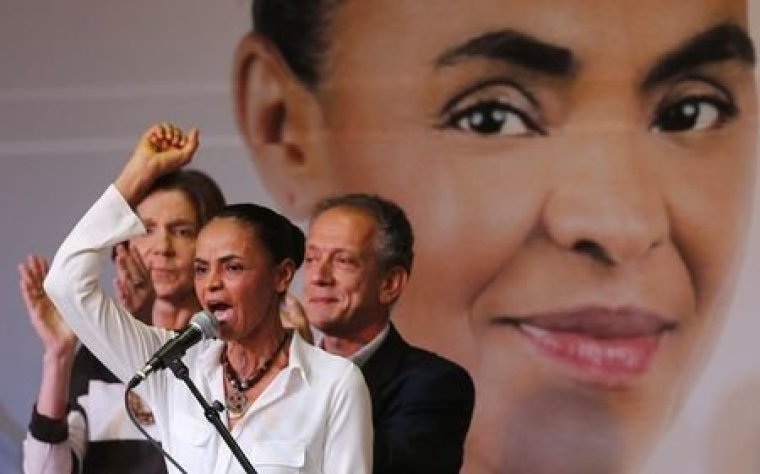 Evangelicals in Brazil are on the verge of possibly electing one of their own as the nation's president for the first time in Brazil's history.
Marina Silva, an environmentalist and Pentecostal Christian, will run against current President Dilma Rousseff in an election later this month. If elected, Silva's presidency will cause a major shift in the predominantly Catholic nation.
"Much of the church will converge on her candidacy," evangelical pastor Robson Rodovalho told Reuters News. "Brazil is a real democracy. It's only a matter of time before we have an evangelical president. That's a fact."
A survey carried out by the Brazilian-based Datafolha polling group released Tuesday showed Rousseff winning 49 percent support from those polled, while Silva held 41 percent in a possible second-round vote.
Silva was taking the lead in the same poll just a month ago but despite those figures, evangelicals are hopeful change can occur in Brazil if she is elected.
Recent polls also show evangelical voters would support Silva over Rousseff, about 54 percent to 38 percent, if they face each other in a runoff.
Both Silva and Rousseff call themselves socialists but Silva, who has said she sometimes consults the Bible for inspiration when making political decisions, has a conservative agenda regarding social issues.
Silva opposes gay marriage and abortion while Rousseff is known to have liberal views on those issues. Rousseff has the support of Brazil's second-largest evangelical church, the Universal Church of the Kingdom of God while Silva holds the support of the Assemblies of God.
Political analysts say many evangelicals can vote either way as Brazil's poor depend on social programs introduced by Rousseff and may end up voting for her despite their conservative views on other issues.
Perhaps what most evangelicals appreciate about Silva, aside from her faith, is how well she relates to the working class considering the gap between the rich and poor in Brazil is wide and evident.
She is an Afro-Brazilian born into a poor, illiterate family in the Amazon rainforest, who initially wanted to become a Catholic nun before pursuing her career in environmental activism and politics.
She later converted to Pentecostalism in 1997 after her doctor said only a miracle would heal her from malaria, hepatitis and lead poisoning, which she contracted while working in a rubber plantation as a child.
Since then, Silva has remained grounded in her Christian beliefs. She has been vocal about her faith during her time on the campaign trail but has been careful not to alienate the support of liberals at the same time.
In an interview last month, Silva noted that "the Bible is without a shadow of a doubt a source of inspiration," but immediately added that all of her decisions are "taken on a rational basis."