'Breakthrough': Miracle teen resurrected after mother's prayer to God feels called to be pastor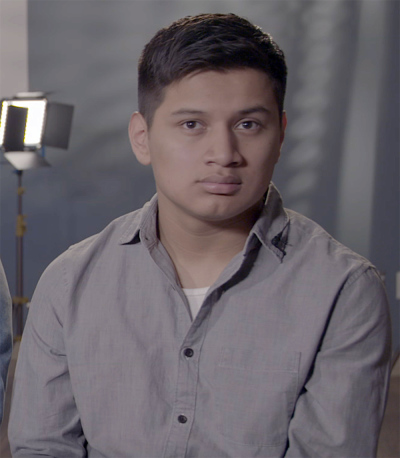 WINNIPEG, Canada — The person behind the upcoming Christian film "Breakthrough," John Smith, says he received a call from God to become a pastor after his mother's prayers brought him back to life.
After being rescued from an icy lake, John Smith was pronounced dead at a hospital after doctors were unable to resuscitate him. But John's mother, Joyce, was determined not to give up on her son. She prayed and cried out to God that her child would be brought back to life, and he was. 
"I've seen this all my life how God can come in and heal and take care of things, and it's just believing that it can happen," Joyce Smith told The Christian Post in an interview on the set of "Breakthrough" last year. When you're losing something that you feel like is God's gift to you, it puts it to another level where you're going to go in and do whatever and ask God to do what He says He can do."
John Smith, who after being pronounced dead came back to life 45 minutes later, said that while he's still "searching for answers" and "waiting and praying" about where God will ultimately lead him, he gained some clarity about his life's calling while at a youth camp after his recovery.
"[I was] constantly fighting God and Him just saying, 'Keep listening to Me, just pay attention, just walk where I need you to walk.' And then finally, after I started to realize that the earthly idols that I have been chasing are coming to an end, it's time to be chasing toward the heavenly gold," John said.
He assumed his overzealous feeling would wear off after camp but it didn't, so John identified it as God speaking to him.
"[That's] Him just calling me to ministry. I'm truly excited to see where He's going to take me," John said.
Marcel Ruiz, the 15-year-old actor who plays John in "Breakthrough," told CP in an interview that he admires the aspiring minister because of his conviction.
Jason Noble, the family's pastor who tirelessly labored in prayer with the Smith family before and after the miracle, said he believes God always answers prayers.
"I think that prayers are always answered," Noble told CP. "It may not be the answer that we want, and it's one of the things we've talked a lot about [because] people ask us: 'What if John would have died? Would you have you had the same kind of faith?' Our answer has been 'Yes.'"
Noble emphasized that everyone eventually dies, but in Heaven there is always healing.
"I think it's reframing what our perspective of a miracle and God's healing is, because if a person goes to Heaven and stands before the throne and they're healed, it's the same, it's a miraculous healing," Noble said.  
"God always heals. There's always a purpose. And God always answers your prayers," he continued. "It might not be how we want them answered but He'll answer them the best way. I think we can look back over life and go, 'God, I could see why you moved the way you did and did what you said you were going to do.' But when we pray, I think it's so important that we say, 'God, I'm going to pray and then trust you with the outcome.' It's not, 'God, you need to do this and here's how the outcome needs to be,' because that's where we do get disappointed."
In the film, Chrissy Metz ("This is Us") plays the role of Joyce Smith and actor Josh Lucas ("Sweet Home Alabama") plays her husband, Brian Smith. Marcel Ruiz ("One Day at a Time") portrays their son, John.
The 20th Century Fox movie is based on Joyce Smith's book, The Impossible, and was adapted for the screen by Grant Nieporte ("Seven Pounds").
"Breakthrough" will be released on April 17.