Police apologize for twice arresting woman for praying outside abortion clinic, won't be pressing charges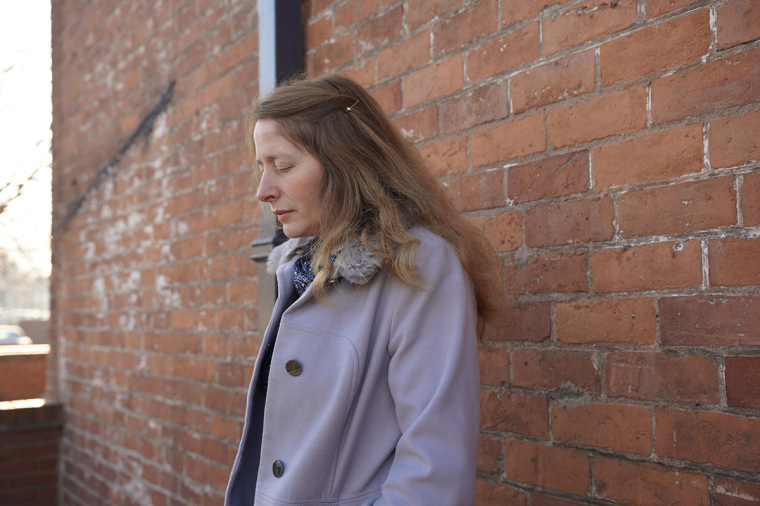 British police have decided not to press charges against a pro-life activist for praying silently outside an abortion clinic nearly a year after her pro-life advocacy first subjected her to adverse legal consequences. 
In a statement published Friday, the law firm ADF UK reported that West Midlands Police in Birmingham, England, won't be pressing charges against pro-life activist Isabel Vaughan-Spruce for engaging in silent prayer outside an abortion clinic and have issued an apology to her for arresting her on two separate occasions for praying. The police also vowed that "there will be no further investigation into the alleged matter, and there will be no further action taken." 
Vaughan-Spruce reacted to the development by declaring, "I welcome West Midlands Police's decision to end their investigation and their apology for the time it took to do so, but it's important to highlight the extremely harmful implications of this ordeal not just for myself, but for everyone concerned with fundamental freedoms in the U.K."
She added, "What happened to me signals to others that they, too, could face arrest, interrogation, investigation, and potential prosecution if caught exercising their basic freedom of thought."
"Now that authorities have twice settled on the conclusion that silent prayer is not a crime — a conclusion also reached by the Home Secretary last week — I am thankful to resume my practice of praying silently for women in crisis pregnancies," she added. Vaughan-Spruce's lawyer, ADF UK Legal Counsel Jeremiah Igunnubole, addressed his client's victory by stating, "The arduous process of this criminal ordeal has been the punishment for Isabel."
Additionally, Igunnubole cited Vaughan-Spruce's experience as evidence that "fundamental freedoms are vulnerable in the U.K." Stressing an "urgent need for legal changes to stem the tide of policing by politics," he expressed hope that "the decision from West Midlands Police that they will not prosecute free thought, alongside the Home Secretary's public commitment to protecting silent prayer, will be reflected in legislation, guidance, and practice."
As both Vaughan-Spruce and Igunnubole indicated in their comments, U.K. Home Secretary Suella Braverman penned a letter earlier this month asserting that "silent prayer, within itself, is not unlawful" and that "holding lawful opinions … is not a criminal offense."
????BREAKING: Isabel has been arrested, AGAIN, for THINKING.

MPs vote TOMORROW on banning silent prayer near all abortion facilities in????????????????????????????&????????????????????????????

"You've said you're engaging in prayer, which is the offense."
"Silent prayer."
"You were still engaging in prayer, which is the offense." pic.twitter.com/AId3OguiXz

— ADF UK (@ADF_UK) March 6, 2023
Vaughan-Spruce was arrested on two separate occasions for silently praying outside the Robert Clinic in Birmingham, with police officers contending that her actions violated a Public Space Protection Order newly implemented by the city. 
The order in question prohibits people from "protesting, namely engaging in any act of approval or disapproval, with respect to issues related to abortion services, by any means" within a certain distance of an abortion clinic. Vaughan-Spruce was first arrested in December and video footage of her arrest shows a police officer asking her why she was standing outside the facility and if she was praying. "I might be praying in my head, not out loud," she responded.
Police took Vaughan-Spruce into custody after she declined to go to the police station voluntarily. Two months after her first arrest, the charges were dropped. 
In March, Vaughan-Spruce was confronted by police again as she engaged in silent prayer outside the abortion clinic. Video footage shows her defending her presence at the facility, as she insisted to the officers that "I'm not protesting, I'm not engaging in any of the activities prohibited." After one of the officers told her, "You've said you're engaging in prayer, which is an offense," Vaughan-Spruce replied that she was simply engaging in "silent prayer."
The officer countered that it did not matter whether her prayer was silent or not: "You're still engaging in prayer. It's an offense."
More than six months later, Vaughan-Spruce has seen the charges against her dropped. 
However, ADF UK reported that the police force "initially informed Vaughan-Spruce that the delay" in her legal proceedings "was a result of the matter being referred to the Crown Prosecution Service (CPS) to consider charges." The CPS pushed back on this claim, assuring ADF UK that they hold "no information" about such a referral, adding, "the police should not submit a case to the CPS for charging advice when they have the power to make the charging decision themselves."
ADF UK noted that following her latest legal victory, "Vaughan-Spruce is considering options to pursue redress for her treatment at the hands of the police."