BTS YouTube Red Original Series Tells Story Of Bands Sold-Out World Tour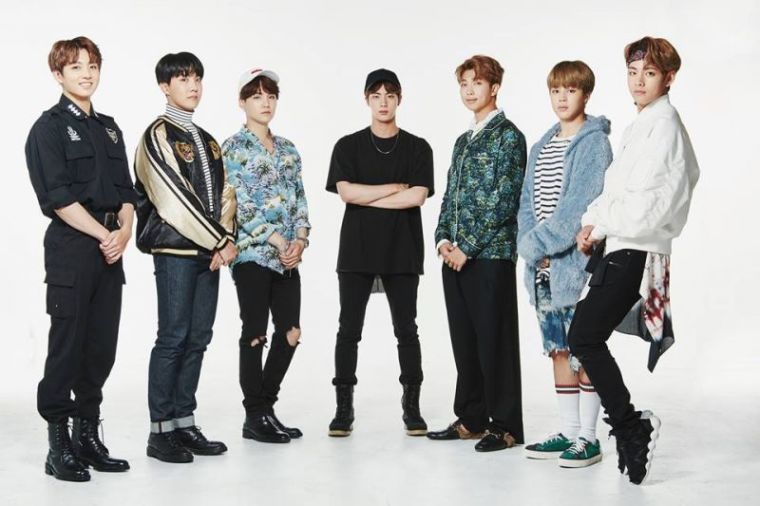 After weeks of speculation, Korean pop group BTS finally announced their new original series on YouTube Red. Titled "BTS: Burn The Stage," the docu-series will follow the 300-day journey of the band's sold-out world tour, 2017 BTS LIVE TRILOGY EPISODE : THE WINGS TOUR.
In a recent press release, the group's management company, Big Hit Entertainment, confirmed that the eight episode docu-series which will air on the subscription service. The first episode will be available on the platform starting March 28 at 11 a.m. EST and will conclude with the final episode on May 9.
The series will offer fans a behind-the-scenes look in the lead up to their concert showing the highs and lows the group has endured on their journey. Fans will also get a glimpse of each member's unique personalities, personal growth and hard work as they went from fledgling pop group to a global sensation.
In addition to giving fans the opportunity to get to know their idols, the series hopes to introduce the band to other K-pop enthusiasts. To do this, the band plans to release the first episode for free with the rest being locked behind the YouTube Red pay wall.
It's definitely a good way to give back to YouTube as the platform has largely contributed to the group's success. BTS, or the Bangtan Boys, first gained notoriety on social media for their song covers before releasing their debut single album "2 Cool 4 Skool." The band has been active on the platform since 2013 and has gained a place among its top contributors with 10 billion views on their channel.
But while BTS fans will be more than willing to pay to see their idols' story, YouTube Red is only available in a number of countries. Those not living in the US, South Korea, Australia, New Zealand and Mexico but want to see the docu-series will have to buy it a-la-carte from the platform's store.