Calif. Bishop Predicts State of California Is Heading for 'Downfall' as Pot Becomes Legalized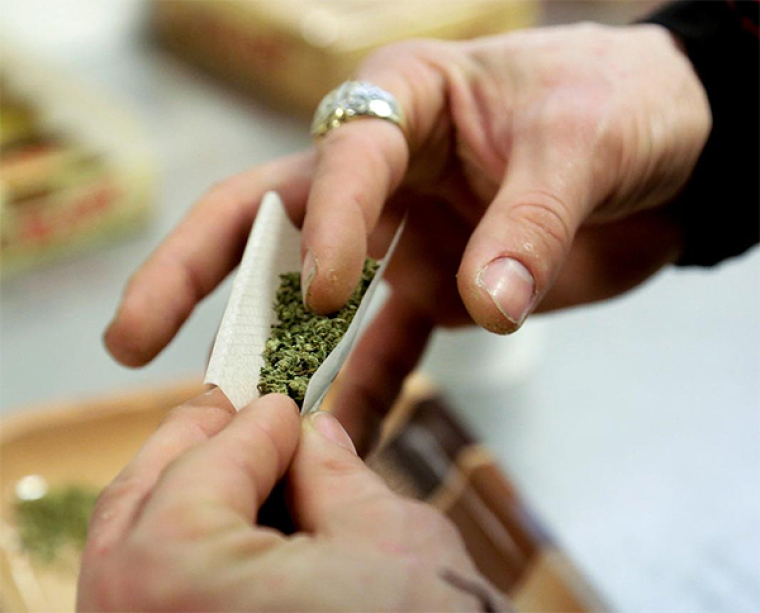 The state of California kicked off the New Year as the nation's largest state to now allow sales of recreational marijuana for anyone 21 years of age or older. But Bishop Ron Allen, a former drug addict, presently the International Faith Based Coalition president, says he foresees this decision being the "downfall" of California.
 During an appearance on "'Fox & Friends" Tuesday, Bishop Allen shared a warning for California.
"Marijuana is still the No. 1 gateway drug next to alcohol and the state of California is in for a great downfall. This is not the way to make money," he declared.
Taking advantage of the new law, almost 100 shops have already acquired their state licenses to date and over 1,000 applications for a license are still pending.
According to media reports, state and local governments expect sales of the substance to bring in $1 billion in tax revenue each year.
"The Holy Bible is still true, money is still the root to all evil," Allen said of the idea that money is the driving force behind the legalization. "It's a sad day for the state of California and it is a betrayal for our elected officials to put political and financial gain in front of the public safety of the citizens of the state of California in the United States."
 ABC News reported that because more people now have access to cannabis, Highway Patrol officers are sending out warnings to the drivers of California to beware of the increased risk of impaired drivers on the road.
"You can look at the states that have legalized it and they've seen an uptick in collisions and fatal collisions, so it's definitely a concern for us," CHP Officer Jonathan Sloat told ABC.
Allen wholeheartedly agreed with the high patrol and told Fox that crimes rates overall will now go up.
"Crime is going to go up, drunk driving is going to go up, emergency room visits are going to go up, addictions are going to go up, more dropouts are going to happen and I guarantee you that most of the stores are going to open in our underserved communities." he shared.
"We're not doing good with tobacco and alcohol, what in the world makes our elected officials think we're going to do good with a schedule one illicit drug called marijuana?" Allen protested.
The bishop said people need to be in "prayer."
According to International Faith Based Coalition, 62 percent of adults 26 or older who used marijuana before age 15 went on to use cocaine at some point in their lives; while 9 percent went on to use heroin at least once; and 54 percent made some nonmedical use of mind-altering prescription drugs.
"I started with marijuana, and you start with one joint," Allen illustrated, claiming that people start small but then continue to add on. He explained that after 10 joints no longer provide the high people are looking for they eventually begin to lace their joints with stronger drugs such as crack-cocaine or PCP.
"This is what we are going to see in the state of California and across the nation. Marijuana is absolutely the greatest crossover drug ever for any drug to be added to it, especially alcohol! We are headed down a dark road and we need God to intervene for us or we need the Trump administration to push back on this," he concluded.