'Call of Duty' 2016 Release: Could the New Game Be Set in Outer Space?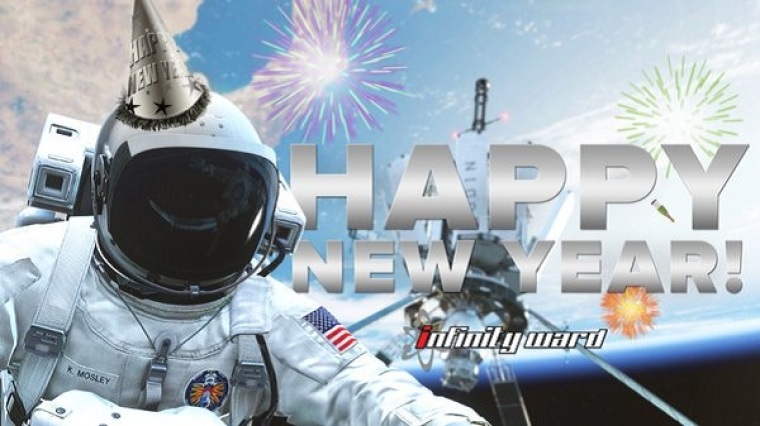 With publisher Activision recently announcing a new "Call of Duty" title for 2016, speculations about what the game could be have already started. One rumor suggests the latest entry to the series could be set in outer space.
The speculation started when developer Infinity Ward posted an image of an astronaut in space when it greeted followers on Twitter a "Happy New Year." "Call of Duty" fans were quick to point out that the image calls to mind the opening sequence in "Call of Duty: Ghosts," the 2013 entry that was created by the developer.
Infinity Ward previously commented how an outer space setting "makes sense" and that it isn't discounting this possibility. The developer further said that "Call of Duty's" gameplay mechanics will work well in a space setting.
"When we start a new game every possibility's on the table," former Infinity Ward producer Mark Rubin told Metro in an interview back in 2013. "If we think that it'd be cool to have a battle over Jupiter, sure. Why not?"
Activision had trademarked "Call of Duty: Space Warfare" in 2010. However, reports say the publisher has abandoned this with the entry of "Destiny" and the likes to the video game market.
Although the possibility of Infinity Ward taking the game back to space is there, fans will have to wait for confirmation as this is speculation as of the moment. Other possibilities of where the developer could take the game include another "Modern Warfare" take or something entirely new.
When Activision announced "Call of Duty" 2016, the publisher said it would be "innovative." How Infinity Ward will fulfill this promise remains to be seen. The developer could take to heart the comment of Dan Bunting, "Call of Duty: Black Ops 3" multiplayer director, last year. He said "Call of Duty" needs to feature believable technology to stay true to the series. Fans will have to wait and see just what the new title will bring.