'Call of Duty' 2016 Rumored to Be Set in Space Again, This Time From Reliable Sources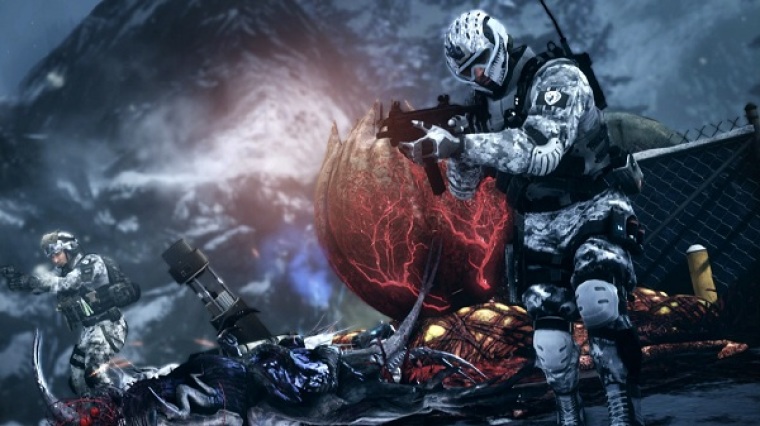 The upcoming "Call of Duty" is once again rumored to be set in space. The difference this time around, however, is that the sources are much more reliable.
Over at the NeoGAF forum, industry source Shinobi said that "Call of Duty" 2016's setting will be in the "very far future," involve "space combat," and basically go "full on sci-fi." Shibobi's information agrees with what Eurogamer has learned independently.
The sources did not share if the whole game or just part of it will be set in space. Infinity Ward's "Call of Duty: Ghosts" had an opening section that was set in outer space, although the main game was played inside a space station. Although having similar or the same setting, Eurogamer clarifies the new "Call of Duty" 2016 will not be a direct sequel of "Ghosts."
A space setting has been making the rounds in the grapevine before. The speculation was started by Infinity Ward itself when the developer posted the image of an astronaut in space to accompany it's New Year greetings.
Activision was toying with "Call of Duty: Space Warfare" in the past, which it even reportedly filed a trademark for. However, the publisher has long abandoned the said trademark but apparently not the idea. Whether or not this space setting rumor will prove true remains to be seen but it's worth noting that Shinobi and Eurogamer are two sources which have accurately reported on unannounced information in the past.
Activision has announced that it will be showcasing its upcoming game during the E3 2016. The publisher doesn't have a booth at the conference, but it will partner with Sony to show off "Call of Duty" 2016's gameplay footage.
This year's title will be created by developer by Infinity Ward. Activision confirmed "Call of Duty" 2016 during an earning briefing held earlier this year. The game is expected to release during the fourth quarter of this year for the PlayStation 4, Xbox One, and PC.