Calls Increase for US Gov't to Ban Travel to and From Ebola Affected Countries; Policy Expert Says Ban Would Be 'Selfish'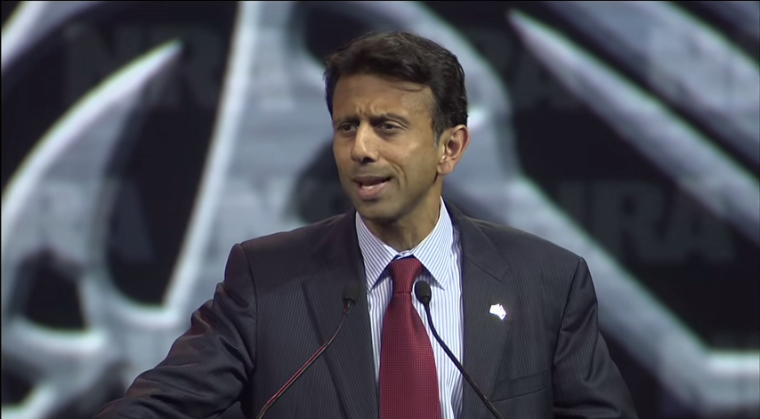 Despite assurances from the Centers for Disease Control and Prevention director Tom Frieden and the White House that there is no need to ban travel from Ebola affected countries, calls have increased to do just that since America publicly confirmed its first case last Tuesday.
"This seems to be an obvious step to protect public health in the United States," said Republican Governor of Louisiana Bobby Jindal in calling for a travel ban, according to a report in The Times-Picayune last Friday.
Jindal, one of the first politicians to publicly call for a travel ban to Ebola affected West African countries explained that if a case of Ebola is found in Louisiana he would take executive action and declare a public health emergency. This move would give him broad powers to suspend regular operation of state agencies.
"Right now we're trying to prevent it from arriving here," said Jindal spokesperson Shannon Bates. "Right now we have no authority to limit travel in and out; the federal government does."
In a Forbes op-ed on Sunday, Steven Salzberg, biologist, computer scientist and professor of medicine and biostatistics at the Institute of Genetic Medicine at Johns Hopkins School of Medicine, said he agreed with Jindal's call for a travel ban.
"I never thought I'd find myself agreeing with Louisiana governor Bobby Jindal. But this week, Governor Jindal called for a ban on air travel to the U.S. from the countries where the epidemic is present. He's right: a flight ban is the best way to keep Ebola from spreading," said Salzberg.
"As the Ebola crisis has grown in West Africa, the need to stop its spread has grown ever more urgent. The number of cases is now over 20,000, and the CDC estimates that by January, Liberia and Sierra Leone will have 1.4 million people with Ebola infections. These are frightening numbers," he continued.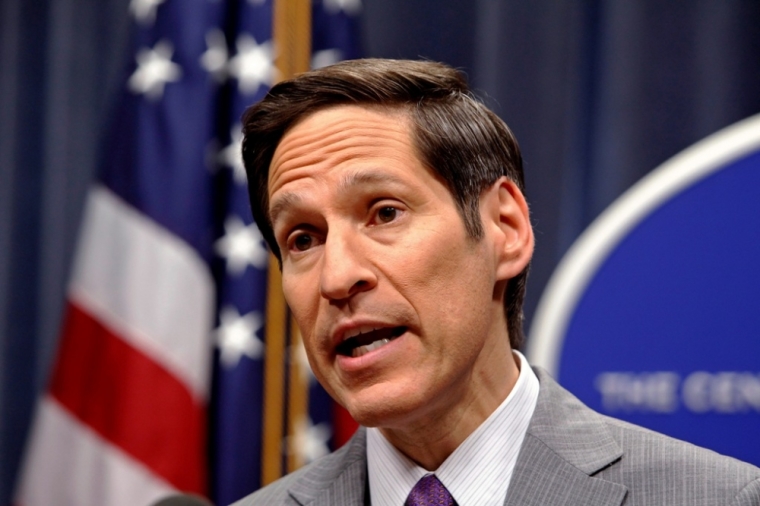 "The Ebola virus has no treatment and no cure, although some promising research is under way … According to the WHO, the Ebola fatality rate is 50%. This makes it one of the deadliest diseases known to affect humans," he added.
Republican Congressman from Texas Ted Poe agreed as well.
He has written a letter to the CDC calling for the agency to recommend that President Barack Obama invoke his authority under 42 U.S.C. Title 42 Sec. 265, and prohibit non-essential travel to Sierra Leone, Liberia and Guinea by all American citizens, resident aliens, and foreign nationals attempting entry into the United States, until the Ebola epidemic has abated.
"The health of our citizens should be the main priority of our government," said Poe. "Fortunately, there is a law already on the books with the very purpose of containing the spread of diseases into our country. The time to invoke this law to ensure Americans are not exposed to this deadly disease is now, not after the disease is spread even further within our borders."
In what would have been a proactive strike against the current Ebola panic slowly making its way across America, Democratic Congressman from Florida Alan Grayson, wrote a letter to the U.S. Department of State and the U.S. Department of Homeland Security in late July calling for a 90-day ban on travel from Ebola-affected countries to the U.S. in late July.
Grayson made the call after American citizen, Patrick Sawyer, 40, from Coon Rapids, Minnesota, died from Ebola while visiting Nigeria in the summer.
"The Ministry of Health of Nigeria reported the first probable Ebola case on Friday, which was attributed to a visiting U.S. citizen. Reportedly, Patrick Sawyer of Coon Rapids, Minnesota travelled by air to Lagos, Nigeria, became symptomatic while travelling, was admitted to the hospital on July 20th and succumbed to the disease on July 25," wrote Grayson.
"This latest development is particularly troubling because Murtala Muhammed International Airport in Lagos is the third busiest airport in Africa, and it offers direct flights to the United States. I urge you to consider the enhanced danger Ebola now presents to the American public, and therefore request that appropriate travel restrictions be implemented immediately," he noted.
Many African nations have already reacted to the Ebola epidemic by banning flights to and from their Ebola affected neighbors, according to NPR.
Last Wednesday the White House declared that it would not impose a travel ban or embark on new airport screenings to prevent new cases of Ebola from coming into the U.S. because chances of an Ebola epidemic in the U.S. is "incredibly low."
"The reason for that is that it is not possible to transmit Ebola through the air. ... The only way that an individual can contract Ebola is by coming into contact with the bodily fluids of someone who is exhibiting symptoms," said White House Press Secretary Josh Earnest.
In a blog post on the CDC's website last Thursday, Frieden also assured Americans that Ebola was not a major threat to America and his agency had expected that Ebola's arrival in the U.S.
"In this age of global travel, we anticipated that a traveler from a country with an Ebola outbreak would come to the United States and develop symptoms once they arrived. But from everything we know now, there appears to be no risk that anyone on this patient's flights from Liberia to the United States was exposed to the virus," said Frieden.
"I understand this can be deeply troubling news, especially after what we have witnessed Ebola do in West Africa. But there are distinct differences in what will happen here," continued Frieden.
Fox News host Judge Jeanine Pirro charged on Sunday night, however, that government officials are not being fully forthcoming about the danger Ebola poses.
"Stop telling us it's just about the exchange of bodily fluids. Why didn't you tell us that the virus can last for hours on a surface like a door knob and or a counter top at the local coffee shop?" said Pirro.
"If we're so ready for this, why did the locals say not to worry only 12 or 18 people were in direct contact — Dallas County says 80? And the CDC says 100!" she noted.
Thomas Eric Duncan, the first person to be diagnosed with Ebola in the U.S. after arriving in Dallas, Texas from Liberia two weeks ago is currently "fighting for his life" according to Frieden.
"The man in Dallas, who is fighting for his life, is the only patient to develop Ebola in the United States," said Frieden on CNN's "State of the Union."
Charles Kenny, a senior fellow at the Center for Global Development, argued against a travel ban to Ebola affected countries in an op-ed in Bloomberg Businessweek.
"Other global diseases pose a far greater threat to the U.S. than Ebola: In an average year, more than 23,000 deaths in America are associated with influenza. Staff at the CDC have estimated the potential economic cost of an influenza pandemic in the U.S. at about $100 billion. But this toll isn't enough for us to shut the borders in an attempt to keep influenza at bay. And, realistically, the idea that we could completely seal off the U.S. from the rest of the world is laughable — at best we might delay a disease from arriving by a few days or weeks," wrote Kenny.
He also argued that a travel ban was "selfish" because it would be "catastrophic" for West African economies and make the "epidemic far worse".
"A travel ban would also be counterproductive for selfish reasons, making the likely global impact of the epidemic far worse. The three West African countries affected desperately need outside support, including the hundreds of medical volunteers who have stepped forward from countries as disparate as Cuba and the U.K. Ban flights into West Africa, and you will delay help arriving when every day is critical in preventing an explosion of cases. Ban flights out of the countries, and you will deter people from volunteering to work in the region," he said.
The world's worst Ebola epidemic on record began in March in West Africa and has killed at least 3,400 people out of the nearly 7,500 probable, suspected and confirmed cases according to Reuters.