US Ebola Patient 'Fighting for His Life'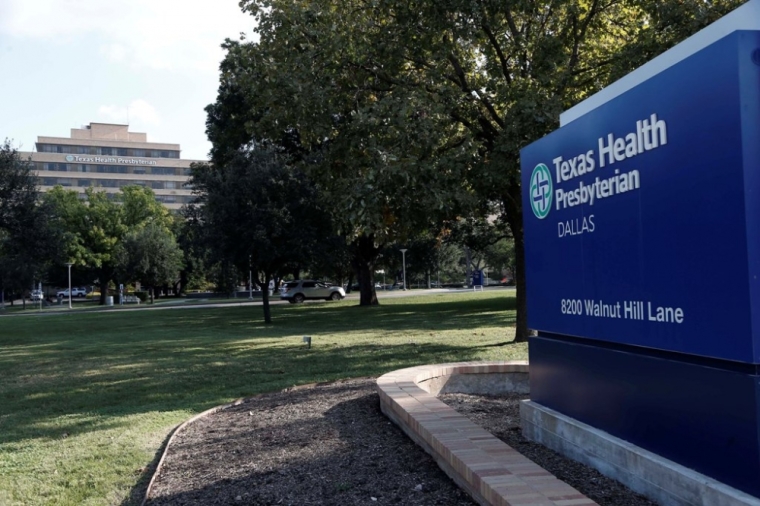 The condition of Thomas Eric Duncan, the first person to be diagnosed with the Ebola virus in the United States, is "quite critical," but the Liberian national is the only confirmed patient in the country, an official with the Centers for Disease Control and Prevention said Sunday.
"We understand that his situation has taken a turn for the worse," CDC Director Dr. Tom Frieden told reporters Sunday, referring to Duncan, who came from Liberia to Dallas, Texas, last month to marry his girlfriend and their 19-year-old son.
He said Duncan's condition is "quite critical" and that he is "fighting for his life." Until Saturday, his condition was said to be serious.
However, Frieden also said despite fears, the United States can contain the disease.
"Well, it's really understandable that people are scared. It's a deadly virus," he said on NBC's "Meet the Press" Sunday. "But you have to go back to basics. The bottom line here is we know how to stop it. It's not going to spread widely in the U.S. for two basic reasons. We can do infection control in hospitals and we can do public health interventions that stop it in its tracks."
Frieden added: "We do that by identifying every possible contact, monitoring them for 21 days, and if they get any symptoms, isolating and monitoring them as well. That's how you stop Ebola."
Duncan, who fell sick on the night of Sept. 25, is being treated at Texas Health Presbyterian Hospital.
Ebola, which can cause fever, vomiting and diarrhea, spreads through contact with bodily fluids such as blood or saliva. Since it began in West Africa in March, it has taken more than 3,400 lives, according to Reuters.
Duncan has not been given any experimental treatment, such as ZMapp or convalescent serum made from the blood of Ebola survivors, to treat Ebola, Frieden indicated.
Duncan's family members want experimental Ebola treatments to be used to treat him.
"We want him to live," The Washington Post quoted Mawhen Jallah, the daughter of Duncan's girlfriend, Louise Troh, as saying. "So we want the drug the other people used to get saved if they have it."
Troh added, "We are praying for our loved one."
Meanwhile, authorities were able to locate a homeless man who remained missing for hours Sunday morning from the monitoring program for about 40 people who had come in contact with Duncan.
Frieden said the man is at low risk as he did not have any direct bodily fluid contact with Duncan. A test was run Saturday and he did not have any symptoms suggesting he is infected, Frieden added.
Wilshire Baptist Church, where Troh is a member, is praying for Duncan.
Senior pastor George Mason wrote a letter to the congregation last week.
"I'm writing today to let you know that, sadly, there is a Wilshire connection to the Dallas Ebola case. One of our own members and her family need our intensive prayer, as the patient identified in the first case of Ebola in the United States is a relation of theirs," the pastor wrote.
"As shocking as it is to know that Dallas has become the epicenter of national attention on this case, it is even more surprising to know that we, as a congregation, have a personal connection to those most intimately affected. Please join me in earnest prayer for Louise and her family, for their friends in Open Bible Class who seek to minister to them, and for all the health care professionals among us who are working to address this critical situation."