Patient With Ebola-Like Symptoms Admitted at DC Hospital; Obama Orders 4,000 Troops to Help Battle Ebola in West Africa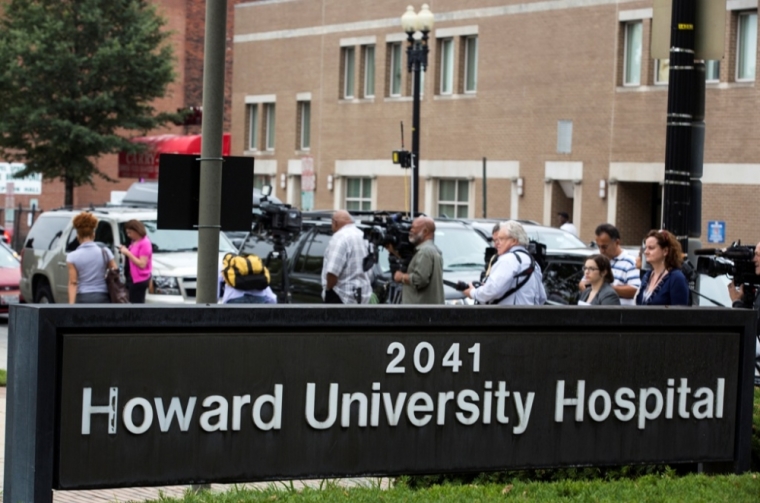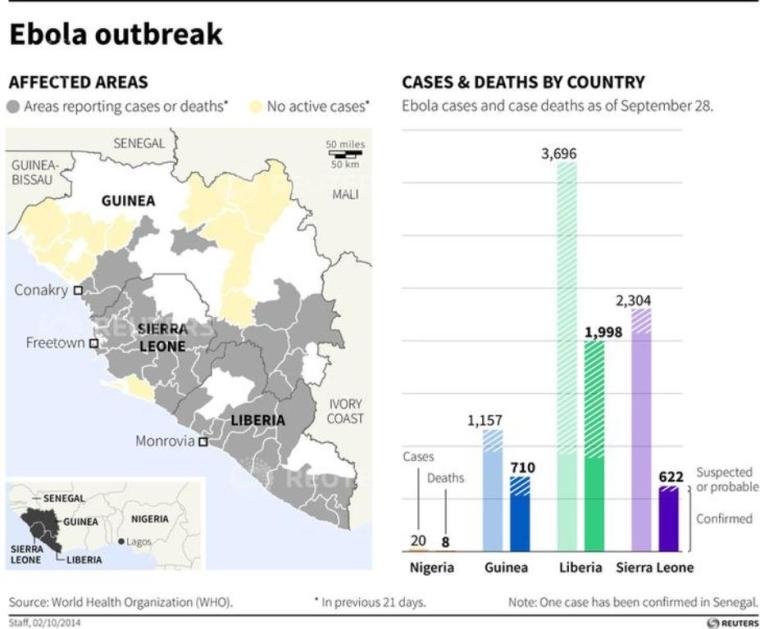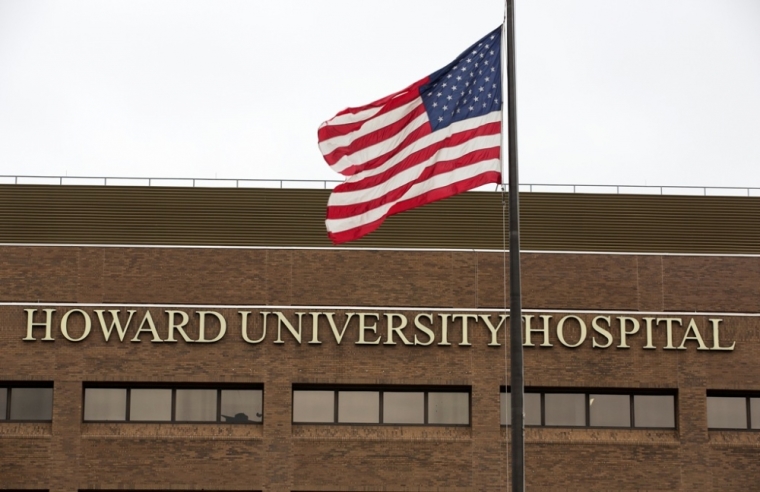 View Photos
A patient with Ebola-like symptoms has been admitted to Howard University hospital in Washington, D.C. the hospital confirmed Friday as President Obama ordered 4,000 troops to West Africa to help battle the raging Ebola epidemic in that area of the world.
Hospital spokesperson Kerry-Ann Hamilton told USA Today Friday that the patient, whose identity is being withheld and recently traveled to Nigeria, is in stable condition.
"In an abundance of caution, we have activated the appropriate infection control protocols, including isolating the patient. Our medical team continues to evaluate and monitor progress in close collaboration with the CDC and the Department of Health," Hamilton noted in a statement.
A statement posted on Washington's Department of Health website Friday said: "The District of Columbia Department of Health has been working with the Centers for Disease Control and Prevention and Howard University Hospital to monitor any patients displaying symptoms associated with the Ebola virus. At this time, there are no confirmed cases of Ebola in the District of Columbia."
Dr. Joxel Garcia, director of the Department of Health, further noted to USA Today that: "At this time, there are no confirmed cases of Ebola in the District of Columbia."
On Tuesday the CDC confirmed that Liberian national Thomas Eric Duncan was the first person to test positive for Ebola in the United States. He is being treated at the Texas Health Presbyterian Hospital in Dallas.
Dallas County Health and Human Services Director Zachary Thompson told CNN Friday that the Ebola situation there is now "under control."
"It is contained," Thompson said. The Ebola patient's "family is being monitored. There is no outbreak. Therefore everyone should ease their fears and allow public health officials to respond to this issue."
Rear Adm. John Kirby, Pentagon press secretary, said in a USA Today report Friday that Obama ordered 3,000 troops to West Africa to help build hospitals, labs and treatment centers as well as provide logistics help. He noted that they won't be involved in the treatment of Ebola victims and highlighted that about 1,000 additional troops could be deployed in West Africa. There are 231 U.S. troops in West Africa and most of them are in Liberia
The additional troops are expected to be deployed later this month and could stay through November.
The latest figures from the World Health Organization on the Ebola outbreak in West Africa puts the total number of infected persons at 7,178 and just under half of that number, 3,338 died mainly in Liberia, Sierra Leone and Guinea.