Operation Blessing International Sending American Aid Workers to Provide Chlorine, Fight Ebola in Liberia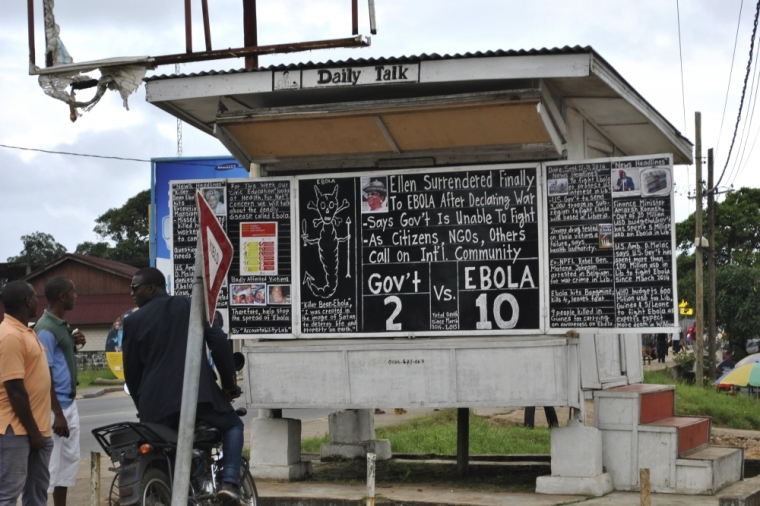 American charity Operation Blessing International has announced it's sending a team of aid workers with multiple chlorine generators and a shipping container full of critically needed hospital supplies to Liberia, one of the countries hardest hit by the Ebola outbreak.
The faith-based relief group is the latest to join in the fight against the deadly virus, which has killed over 3,400 people throughout West Africa, and has reached the United States.
"Chlorine is one of the most important tools in the fight against Ebola because it kills the virus on contact," OBI president Bill Horan explained in a press release.
"As a result of this crisis, chlorine is needed in massive quantities by not only health workers, but also by the Liberian government because they have set up hand-washing stations all around the country in an attempt to prevent the spread of Ebola. But supplies are nearly depleted in the country and, as far as we know, Operation Blessing is the only group making chlorine in Liberia."
Other Christian groups like SIM USA and Samaritan's Purse are also in the region, treating patients with Ebola at special treatment centers. Both organizations saw members of their medical staff come down with the virus, namely Dr. Kent Brantly and Nancy Writebol, who were successfully treated back in America and were subsequently discharged from hospital.
The U.S. government has responded by sending over 3,000 medical personnel to West Africa to help build treatment tents and educate the public on prevention measures. SIM USA President Bruce Johnson praised President Barack Obama's initiative last month, pointing out that American aid is greatly needed in the crisis.
"The multifaceted response to the Ebola crisis announced today by President Obama is what we have been hoping for and what is needed in Liberia and West Africa," Johnson said at the time. "Three things are vital right now: more beds and equipment, more trained medical professionals, and more training of Liberians and West Africans. This plan addresses these desperate needs."
Reports noted over the weekend that Thomas Eric Duncan, the first person to be diagnosed with the Ebola in the U.S., is in critical condition. He is said to have came from Liberia to Dallas, Texas, with the intention of marrying his girlfriend, with whom he has a 19-year-old son.
Ten people with the highest risk of exposure from Duncan had been placed under isolation by Friday.
OBI, which has provided aid in Liberia for over a decade, said that the chlorine made by its team will be sent to Partners in Health, to the Liberian government and to another partner, Lutheran Hospital, the largest public health institution in Liberia.
"Because Ebola is spread through bodily fluids, health workers are burning the used hospital linens rather than laundering them. Supplies are running out very quickly and these items are critically-needed," Horan added.
David Darg, vice president of international operations for OBI, is scheduled to arrive in Lieria Monday to speak with the Liberian Minister of the Interior and organize the efforts.