Canada Issues Third Sex 'X' Gender Neutral Passports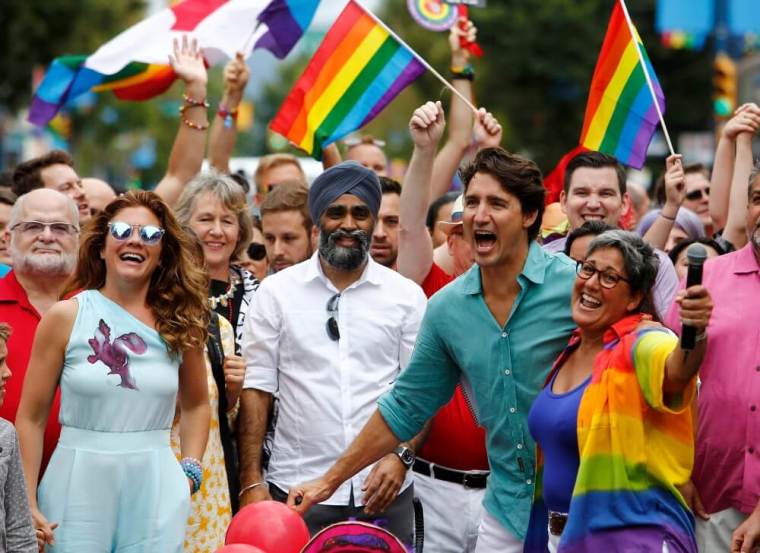 Canada has announced that it will be issuing gender neutral passports and other government documents to citizens who identify as being neither male nor female or gender fluid by marking government documents with an "X" in an effort to "support LGBTQ2 rights" and advance its "agenda on gender equality, diversity and inclusion."
"An 'X' will make it easier for people who do not identify as female ("F") or male ("M") to acquire passports and other government-issued documents that better reflect their gender identity," office of Ahmed Hussen, minister of immigration, refugees and citizenship, said in a statement.
"All Canadians should feel safe to be themselves, live according to their gender identity and express their gender as they choose," Hussen said. "By introducing an 'X' gender designation in our government-issued documents, we are taking an important step toward advancing equality for all Canadians regardless of gender identity or expression."
The third category will begin to appear from as early as Aug. 31.
In June, Canada's Ontario province passed legislation that would allow the government to seize children from families that refuse to accept their child's chosen "gender identity" or "gender expression."
The so-called Supporting Children, Youth and Families Act of 2017, or Bill 89, requires child protection, foster, adoption service providers, and judges to take into account and respect a child's "race, ancestry, place of origin, color, ethnic origin, citizenship, family diversity, disability, creed, sex, sexual orientation, gender identity and gender expression."
"I would consider that a form of abuse, when a child identifies one way and a caregiver is saying no, you need to do this differently," Minister of Child and Family Services Michael Coteau, who introduced the bill, was quoted in local newspapers as saying at the time. "If it's abuse, and if it's within the definition, a child can be removed from that environment and placed into protection where the abuse stops."
Also in June, Canada's Senate voted in favor of legislation that, if signed into law after a vote in the House of Commons, would allow authorities to charge those who deny gender theory with hate crimes, leading to imprisonment, fines or "anti-bias" training.
Bill C-16 adds protection of gender identity and expression to the Canadian Human Rights Code and includes them within the protections provided by the hate-speech and hate-crime provisions of the criminal law.
Canada's Campaign Life Coalition group criticized the bill. "This tyrannical bill is nothing but social engineering to the nth degree, all in the name of political correctness," its Vice President, Jeff Gunnarson, told LifeSiteNews at the time.
"Mark my words, this law will not be used as some sort of 'shield' to defend vulnerable transsexuals, but rather as a weapon with which to bludgeon people of faith and free-thinking Canadians who refuse to deny truth," the group's senior political strategist Jack Fonseca said.
Last month, a baby in Canada was given a health card without a gender designation, supposedly making it the world's first gender-free baby.
U.S. evangelist Franklin Graham denounced as "nonsense" the parent's argument that it's a human rights violation to assign a sex to the child.
"This Canadian parent believes that assigning a child's sex at birth is a human rights violation — and they wanted their baby to be registered as 'gender unknown' so they can decide their own sex. That's nonsense," Graham wrote in a Facebook post.
Also last month, a man who identifies as a woman and is serving a sentence for first-degree murder was allowed to spend the rest of his life in a British Columbia women's prison.
The inmate, Fallon Aubee, who was convicted in 2003 for a gang-related killing, was allowed to be transferred to a women's prison.