Candace Cameron Bure Celebrates the 'Ability to Love God' in America for Fourth of July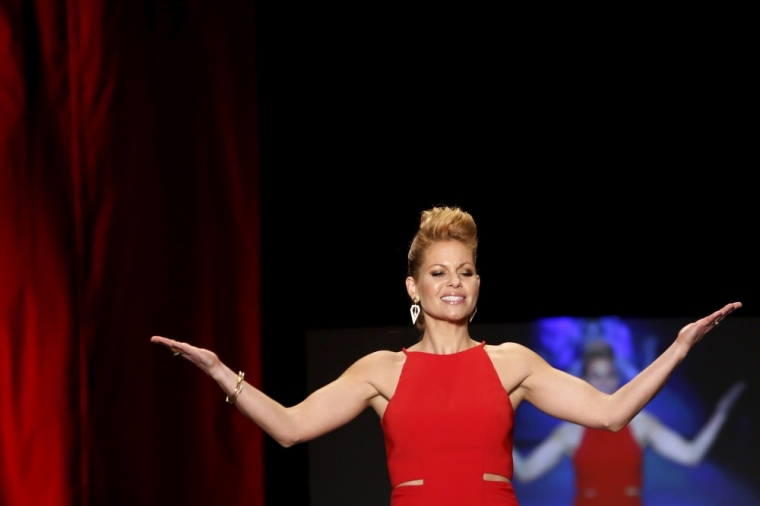 This Fourth of July holiday, actress and TV personality Candace Cameron Bure is celebrating the freedoms she enjoys as an American — including the "ability to love God."
"I am so proud to be an American," Bure told FOX411. "I got lucky. My parents were born here, and I was born here and that's really the luck of the draw, right? We can't say where we are going to be born."
Bure explained that her husband of 20 years, former NHL player Valeri Bure, immigrated to the U.S. from Russia and "came here and became an American because it is such a wonderful country."
"There is no other country I would want to be a citizen of," the actress continued, extolling the country's many opportunities, including the freedom to practice the religion of one's choice.
"I think that is why this country is so great because we all do have a voice here, and we have the chance for opportunity here. We have the ability to love God here," said Bure, who came to Christ at the age of 12 after her family was invited to church by a friend. Initially she "giggled at the thought of God," but eventually " ... asked Jesus into my heart as my personal Lord and Savior."
"I don't ever want to see that taken away from us. We have freedom here, that is what makes America so great and that we have people that are willing to fight for that freedom on a daily basis."
For the Fourth of July holiday, the actress, who divides her time between her role as D.J. Tanner-Fuller on "Fuller House" and as a panelist on "The View," says her home is usually where everyone congregates.
"We have friends and family come over," she said. "Usually our house is the destination house for Fourth of July because we live at the beach and we are on a hill and we get a view of all the fireworks."
The newly-minted 40-year-old, who celebrated her birthday on April 6th, says her family — which includes 17-year-old daughter, Natasha, and sons, Maksim and Lev — plan to barbecue.