Candace Cameron Bure Inspired by Debates on 'The View' to Prove 'Kindness Isn't Weakness'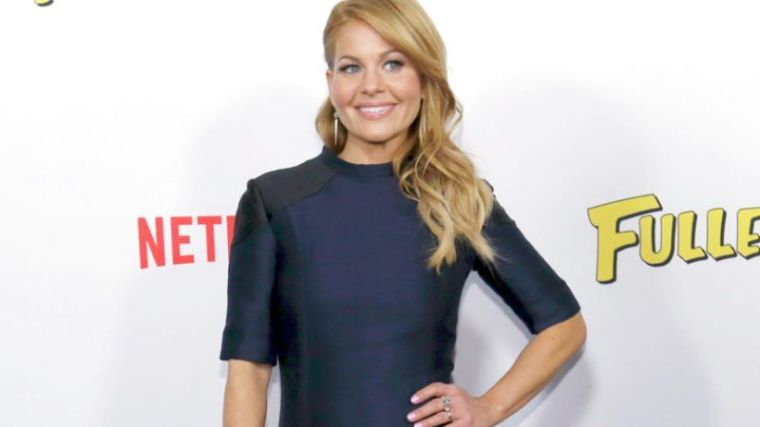 Actress Candace Cameron Bure, who's known in Hollywood for being an outspoken Christian, just released her new book, Kind Is the New Classy: The Power of Living Graciously, and admits her time as a co-host on "The View" is what inspired her to share this message.
"I wanted to put that spotlight back on kindness and say we can start with the small things and let's change the culture by changing ourselves — one person at a time — and let it have a ripple effect into your community," Bure said in a recent interview on "Fox & Friends."
Bure was the sole conservative Christian voice on "The View" for two seasons before leaving the show, which is taped in New York City, to focus more on her family and acting career, both of which are in California, in 2016. Although she had to constantly defend her beliefs and worldview, it was her time on the daytime talk show that inspired her new book.
"It starts with you and you have a choice to be positive, to be kind, to be respectful no matter what people you encounter," she explained.
"A lot of my time on 'The View' was an inspiration for this book. I really did enjoy being on the show, but it was tough at times. It's tough being the only voice at a table with one specific viewpoint," she added. "I always wanted to be respectful and kind at the end of the day, and I think that's what I heard from people the most, 'How do you stay calm when you feel like people are attacking you?' And so I thought, let me write down the tools that helped."
"In Kind Is the New Classy, Candace reveals the thought patterns and practices that have empowered her to stay centered in who she is while practicing radical graciousness toward others," the book's description reads. "Whether you're navigating major life choices, questions of calling and career, relationships, or personal goals, this book will show you how to:
Keep your cool under pressure
Respond to criticism with grace
Stay grounded yet go places in life
Stay true to who you are despite the expectations of others
Stay centered in what ultimately matters the most
Bure went on to tell the co-hosts of "Fox & Friends" that people should never be reactive or act on emotions when in a heated discussion.
When asked if she feels like being kind will result in people taking advantage of her, the mother of three snapped back quickly and said, "absolutely not."
"Kindness is not weakness, only if you allow it to be. There was nothing weak about me at the table when I sat at 'The View.' I was strong and always kind," she asserted.
Follow Jeannie Law on Twitter:
@jlawcp