Carman Licciardello Cancer Update: Singer Fulfills Dream of Becoming Life Coach Before Upcoming Tumor Surgery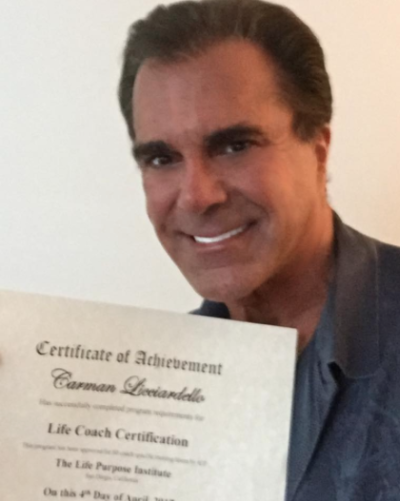 Popular Christian entertainer Carman Licciardello, mononymously known as Carman, fulfiled his dream of becoming a life coach before his upcoming surgery to remove a possible cancerous tumor on his shoulder.
The singer recently announced that after being in remission of cancer for the past few years, a recent tumor discovery on his shoulder is cause for concern. Although his surgery is not for a few more weeks, Carman wanted to address social media by celebrating his accomplishment of becoming a life coach.
"SURGERY UPDATE: There's an old saying that says beneath every happy moment is a layer of sadness. I believe that beneath every sad moment there's a layer of happiness. As I was getting scheduled for surgery to remove this tumor on my shoulder, my layer of happiness came. I've had a personal goal of becoming a Life Coach. I want to help people achieve their dreams in life and get past what's been blocking those dreams," he posted on Facebook.
"I began to study and go to classes last summer. It's taken nine long months but this week I passed my final exams and became a certified licensed Life Coach. I'm also scheduled to go into the hospital for surgery on Friday April 28th. I have no clue what's going to happen when I go under the knife or what they will find. But whatever it is, with God's strength and your support I will get through it, overcome it, record this new music project and become a Life Coach. I'm like a big cat with 9 lives. I think I have 4 left."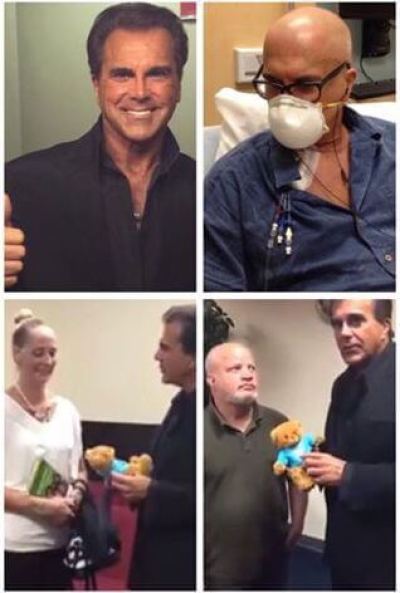 On February 14, 2013, Carman first shared that he had been diagnosed with myeloma cancer and given only three to four more years to live. Fortunately, the popular evangelist beat the cancer and by early 2014 he testified that medical tests indicated that he was free of cancer.
Since then, he has been in remission with no trace of cancer in his body. But he took to Facebook on March 30 with a recent concern.
"I REALLY NEED YOUR PRAYERS: After 40 years I think I know a well timed attack when I see one. I'm about to go into the studio and start recording a song about my cancer healing testimony but I needed a routine check up first. I'm a bit concerned because the Doctors gave me 3-5 years of remission time and I'm past my 4th year going into my 5th. The doctor discovered, on my shoulder, a tumor the size of a golf ball. Now I need surgery to remove it for a biopsy," he wrote. "I'm asking to please share this with a friend. I believe someday the end of my journey will indeed come....but not yet. There's still a bit more work to do,"
Carman has always maintained that his life's goal now is to "win souls" and he went on to say that he's heading back into the studio in Nashville to record a new album. The 61-year-old promised to provide new content along with a few remakes of older classic songs.
The entertainer has had a string of health scares lately and along with the cancer battle he said he also suffered several heart attacks. He was rushed to the hospital in 2016 after a concert because he was suffering from chronic chest pain which was soon revealed as a heart attack.
It is not the first time he ended up in the hospital because of chest pain. On Memorial Day in 2015, the New Jersey native also spent some time in the hospital after suffering multiple heart attacks.
To stay up to date on his upcoming surgery, follow Carman on social media.