Legendary Singer Carman Licciardello Debuts New President Donald Trump Song (Video)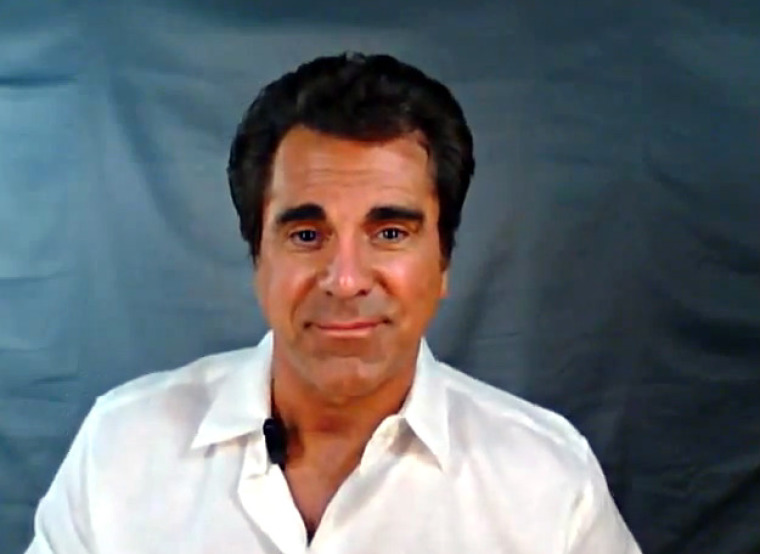 Gospel legend Carman Licciardello has written a song for President Donald Trump that takes a look back at the grueling 2016 campaign season.
In his Facebook live video on Thursday that has been viewed over 100,000 times, Carman celebrated his birthday by pulling out his guitar, chatting with fans and singing some songs. The 45-minute video ended with a song dedication he wrote for the 45th president of the United States.
Since Trump hadn't been sworn into office at the time the Facebook Live video was broadcast, the singer decided to compile a few headlines and popular Trump quotes and use them as his song lyric inspiration.
Carman kicked off the tune with a two bar introduction of the national anthem and then proceeded to play a funky blues riff that he repeated throughout the song.
The following is the transcribed lyrics to Carman's song, "President Trump Blues."
"He came down the escalator/ He said November I'm the man/ Going out to Washington and kicking a few cans/ Trade deals are awful/ Healthcare's a dump/ Pack your bags, political hacks I'm going to drain the swamp.
I'm T.R.U.M.P/ the biggest upset that you'll ever see/ The lefts gone crazy/ The media's stumped, afraid someday they have to say, President Trump
He said Obama is clueless/ and little Marco is small/ he said Lying Ted ain't never said one thing true at all/ As far as Mrs. Clinton and all her email stuff/ the people still say every day, man just lock her up
Cuz I'm T.R.U.M.P/ The biggest upset that you'll ever see/ The lefts gone crazy/ The media's stumped afraid someday they have to say, President Trump
He said I'll handle Russia/ China ain't no sweat/ Mexico still don't know who they're dealing with yet/ All illegals/ Hear me one and all/ I got news, I'm changing the rules, I'm going to Build That Wall
Now Hillary's crying/ she's mad and she's ill/ she's blaming everybody and throwing dishes at Bill/ The president's in a panic, why's he making us wait?/ While Hillary's bitter, Donald's on Twitter making America great.
Cuz I'm T.R.U.M.P/ The biggest upset that you'll ever see
They even tried a recount/ People went bezerk/ Actors versus electors, man that didn't work/ They blamed all the white folks in the USA/ They blamed Russia, Putin, Mickey and Minnie and even the KKK/ The students cried, The Liberals tried, but America had its way/
Now we all have to say to our commander and chief today/ Mr. President Trump."
Once done with the song, Carman ended the video with a final comment on the political divide between Democrats and Republicans. The 61 year old said he learned a lot from watching all of the election coverage, so he called for understanding.
He said that all voters always only look at the good their candidate has to offer, so in return people should look for the best in eachother. Carman declared that regardless of who's in power, God is the one who is always in control.
"God is still on the throne, Jesus is still Lord, the Bible is still the word of God. Scripture has made its way all down through the ages. As many presidents that have reigned as many rulers that have reigned, no one has ever been able to take away the presence of the Holy Spirit here on the planet. They have never been able to hinder the Word of God from going forth. And ultimately presidents change, rulers change but the Word of God stays the same. It is always the same, yesterday today and forever."