Carrie Underwood Upstaged by Fellow 'Idol' Winner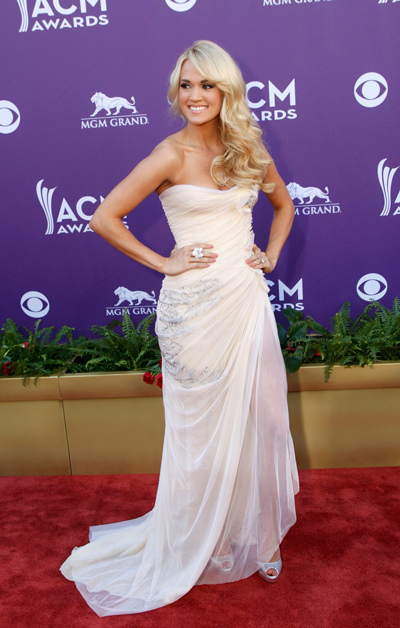 Two of the biggest recording artists to come from "American Idol" have tied on best-selling lists this week.
Carrie Underwood, who won "Idol" in 2005, has sold more albums, but the 2002's "Idol" winner Kelly Clarkson has sold more individual songs.
Underwood, 29, coveted the best-selling song by an "Idol" winner ever with her song "Before He Cheats" up until this week. Clarkson's smash hit "Stronger (What Doesn't Kill You)" pulled ahead selling 3,510,000 - 1,000 more than Underwood's tune.
Moreover, three of Clarkson's other songs have sold more than two million copies, including her single "My Life Would Suck Without You" and "Since U Been Gone." Lastly, the 30-year-old singer's collaboration with country music star Jason Aldean on "Don't You Wanna Stay" sold 2,105,000 copies.
Underwood comes up short with just one other song that has toppled the two million mark- her 2006 hit "Jesus Take The Wheel." It put her on the map as an artist and resulted in her first number-one song on the Hot Country Songs chart as well as five Grammy Awards.
While her individual songs have not been as successful as Clarkson, Underwood regains the biggest "Idol" artist with her record sales. The "Good Girl" singer has sold over 13 million record copies to date, while Clarkson's total comes in at 11,664,000.
Both women are internationally recognized superstars who have each earned Grammy Awards for their work.
Underwood and Clarkson are not the only superstars produced by the reality singing show.
Season six's "Idol" winner Jordin Sparks has locked in the third-most selling song from an "Idol" artist with her song "No Air" and continues to pursue her music career.
Last year's "Idol" winner Scotty McCreery met great success with his first album "Clear As Day" and reached number one on the U.S. Billboard 200.
"American Idol" will kick start it's twelfth season next year.
We Together Are One - Kelly Clarkson, Carrie Underwood, Kris Allen, Fantasia Barrino...