Catalyst West: Francis Chan Admits to Struggle With Insecurity; Asks God to Lead His Words on Stage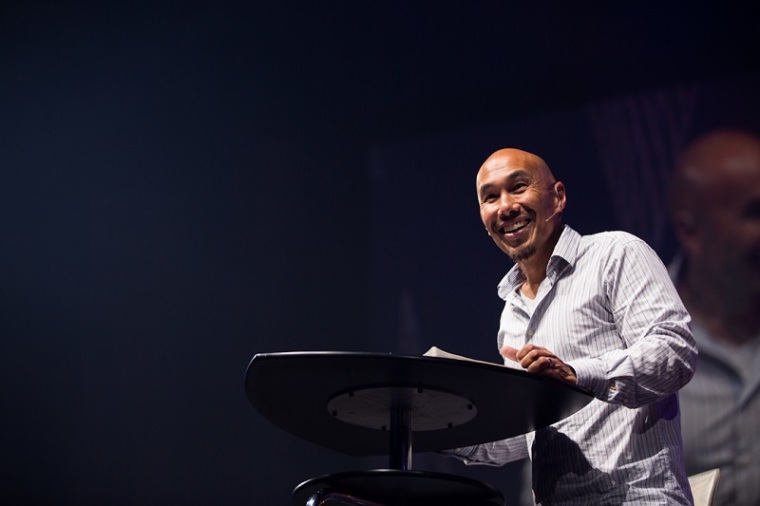 IRVINE, Calif., – Popular author and speaker Francis Chan admitted before 3,500 Christian leaders attending the Catalyst West conference this week that he would do better not caring what people thought about what he would say during his time on stage, and solely rely on God to guide his speech.
"The [Catalyst] leadership has given me the topic 'Obedience Birthed by Proper Identity.' It would be just like God to give me the topic that I've struggled with my whole life," said Chan during the evening session of the first day of the event on Thursday. "I've struggled with insecurity. I still do. It's a fight. This is perfect timing, it's exactly what God has been teaching me in the last week."
Chan, who is the author of Crazy Love, Forgotten God, and Erasing Hell, is working on a church planting movement in the inner city of San Francisco, and has recently launched a nationwide discipleship movement along with Pastor David Platt called "Multiply." The highly expressive Chan is one of several speakers at Catalyst West, part of year-round Catalyst events throughout the country designed to be an immersive learning, worship and creative experience where prominent leaders share their knowledge and challenge participants to become better leaders.
The theme for this year's Catalyst West is "Known."
Prior to Chan's time on the stage, it was announced that recording artist and worship leader Phil Wickham had to cancel his performance at the event as the result of an irregularity on his left vocal chord that was most likely caused from overuse.
In a letter from Wickham read to those attending, he wrote, "Thankfully, they believe we caught this early on enough that it can most likely be reversed without surgery. The only way to reverse it is total silence. No singing. No talking. The silence could be two weeks, two months, or longer."
Wickham did appear on stage after the letter was read for a time of prayer with all inside the Mariners Church worship center where the main sessions are being held.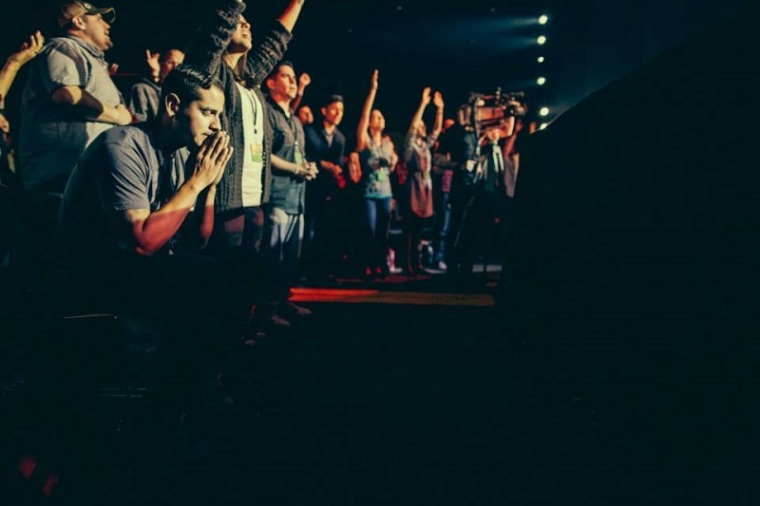 Chan's message focused on the importance of leaders to put less focus on one's achievements and more attention to a relationship with God.
"You're all running and doing this and doing that, and you don't stop and taste that the Lord is good," Chan explained. "You're always trying to achieve something else. You are worshipping achievement rather than worshipping Jesus."
He suggested that God is telling people to "close the laptop, turn off the phone" and "taste and see that the Lord is good."
"Yes, some of the work is good, and we are supposed to work hard," he said, adding that he has his own struggles with over-working. "There's this other side of my work that is just flat out evil. It is wrong. It is where I think I'm earning something, and I'm proving myself to God. And God is just saying, 'Stop it.' Rest in the love of God."
Chan talked about young people being more prone to envy as the result of seeing "all the accomplishments" of other people on Facebook and feeling low self-esteem. He pointed to the high suicide rate of teens, and how many of them decided that they don't measure up and simply give up. He then related this issue of envy in another sense.
"You know, this happens in the Christian world, in ministry especially. Because of the Internet we can look at all the things that Rick Warren is accomplishing that you are not," said Chan, after which there was much laughter in the crowd. "And you discover all the things that Tim Keller knows that you do not know (more laughter) and you don't [even] understand him. Let's just admit it that you start feeling insecure, I get this way. I say, 'God, look at Andy Stanley, this is a strategist, why can't I be that way? Why can't I have people around like that? Why can't I know as much as a [John] Piper. God, why don't you give me that?'" and then joked, "'All you gave me is that you made me sexy,'" which resulted in more laughter from the crowd.
Chan closed out his message by pausing to "ask God" what He would like him to say next over the following two minutes of his scheduled time. He then bowed to pray and after nearly complete silence inside the venue, he asked the worship band to play, and then concluded his message by saying that the important part for leaders to remember is to stop any unnecessary activity and "just rest in Jesus" and "get back to the cross" and "get back to just believing that Jesus loves you."
Coverage by Catalyst leaders on Facebook can be found by here: https://www.facebook.com/CatalystLeader.