CDC Sends Ebola Response Team to Help Care for Nurse Nina Pham Who's 'Doing Well' After Receiving Blood Transfusion From Dr. Kent Brantly
CDC Sends Ebola Response Team to Help Care for Nurse Nina Pham Who's 'Doing Well' After Receiving Blood Transfusion From Dr. Kent Brantly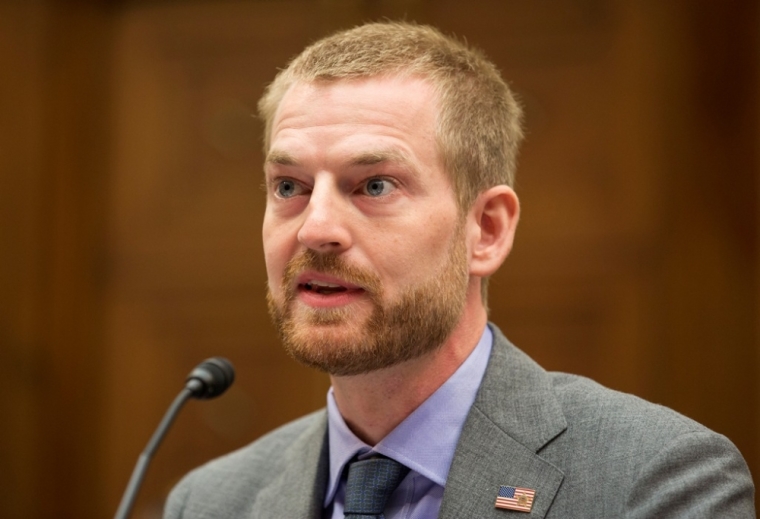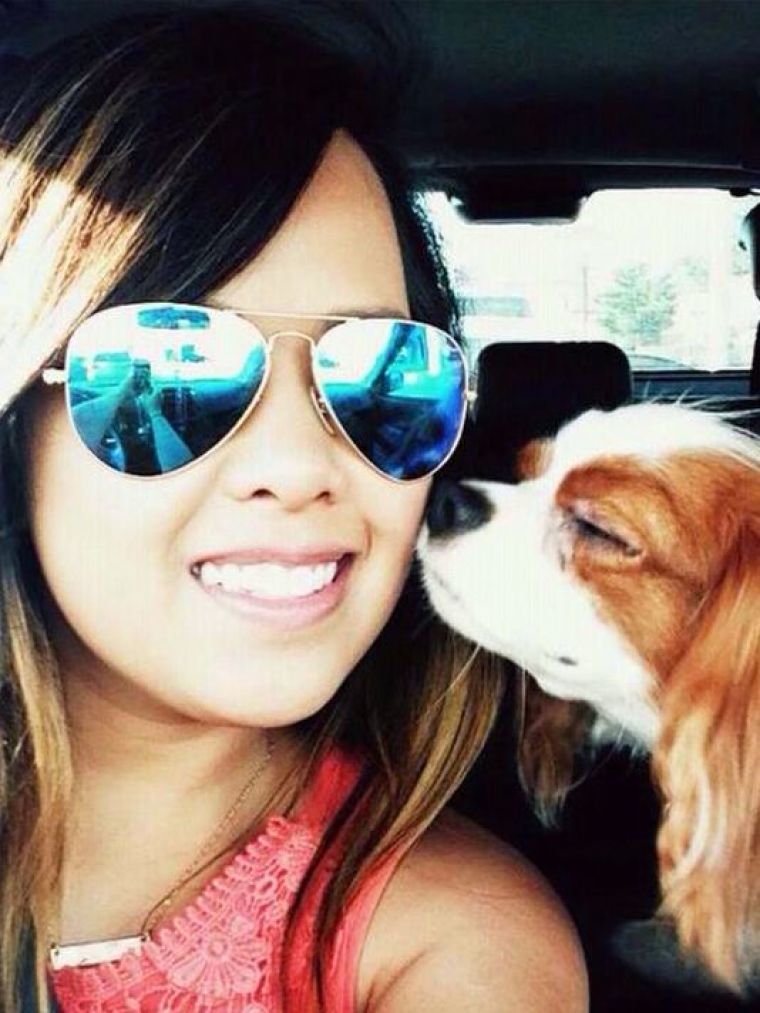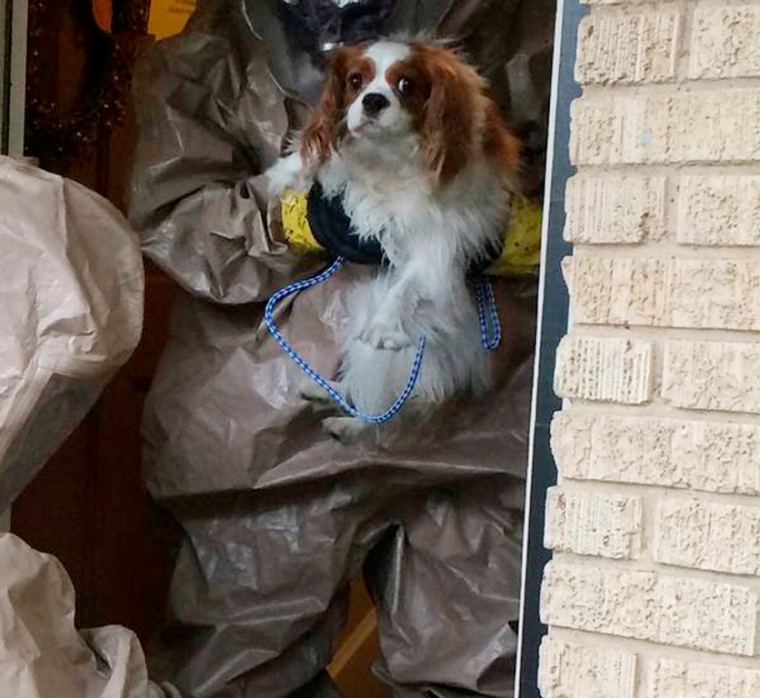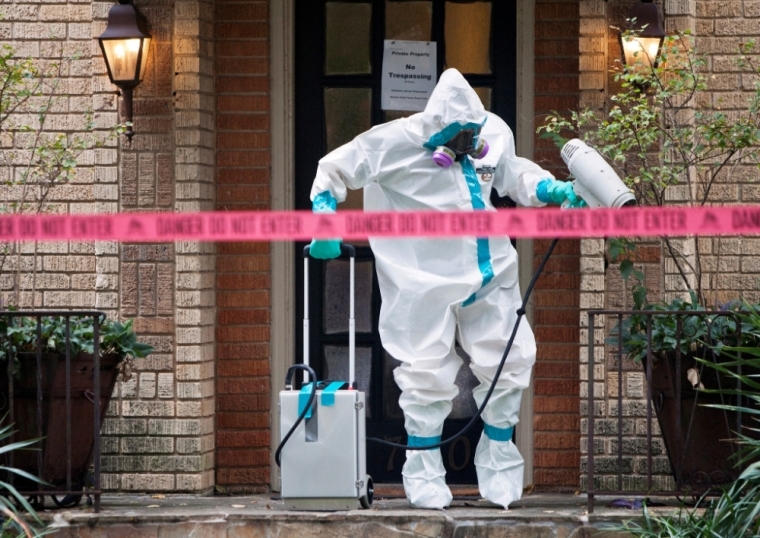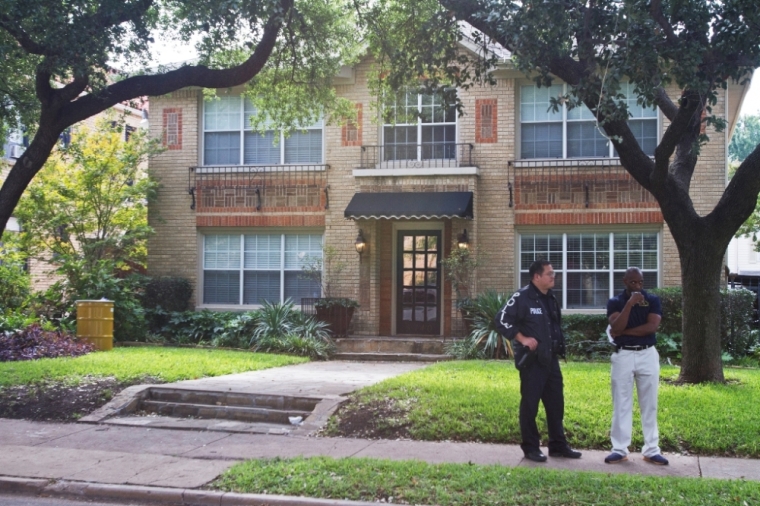 View Photos
The Centers for Disease Control and Prevention announced Tuesday that it's aiding Texas Health Presbyterian Hospital in its treatment and care for 26-year-old ICU nurse Nina Pham of Dallas, who's the first person to contract the deadly Ebola virus in the United States.
Pham, who thanked people for their prayers in a statement released by the hospital, has received a blood transfusion from Ebola survivor Dr. Kent Brantly, who has also donated blood to NBC cameraman Ashoka Mukpo.
Dr. Thomas Frieden, director of the CDC, said during a Tuesday news conference that nurses from Emory University Hospital in Atlanta are part of a response team that, during the past 48 hours, has been helping the medical staff at Texas Health Presbyterian who are caring for Pham.
The CDC team, Frieden said, will be helping to improve infection control in the isolation unit where Pham is receiving treatment. He also announced that the CDC is organizing other response teams that can go anywhere in the U.S. to aid hospitals that are treating Ebola patients.
"We've sent the CDC's most experienced staff — people who've worked on Ebola outbreaks for decades, people who've stopped Ebola outbreaks in very difficult situations in Africa," he explained. "Leading experts in the world of laboratory science, infection control and hospital administration."
Three of the immediate enhancements, Frieden said, include ensuring that a site manager is at the hospital every hour of the day to oversee aspects of infection control.
Second, to provide enhanced training, including oversight by two nurses from Emory University Hospital who have cared for Ebola patients. And third, recommending that the number of staff who provide care is limited, "so they can become more familiar and systematic in putting on and taking off of protective equipment and become more comfortable with providing care in the isolation unit," he added.
The hospital released a statement from Pham Tuesday morning in which she thanked people for their prayers and said she is doing well.
"I'm doing well and want to thank everyone for their kind wishes and prayers," Pham said in the statement. "I am blessed by the support of family and friends and am blessed to be cared for by the best team of doctors and nurses in the world here at Texas Health Presbyterian Hospital Dallas."
Pham's pastor, Fr. Jim Khoi of Our Lady of Fatima Church in Fort Worth, told WFAA-TV on Monday that Brantly had donated his blood for a transfusion and described him as a "good" and "devoted" man who survived the disease.
Brantly reportedly participated in the transfusion on Sunday, according to WFAA-TV.
Pham contracted Ebola while providing care for the recently deceased Liberian national Thomas Eric Duncan, who was in an isolation unit at the hospital for 11 days.
Brantly, who contracted the virus in July while working with Ebola patients in Liberia, was airlifted to Emory University Hospital where he was treated and eventually recovered. He has provided blood for at least two other Ebola patients.
Khoi told News 8 that Pham is in good spirits and is now using Skype to communicate with her mom and ask for prayers.
Pham, who remains in stable condition, was diagnosed with the virus after she reported a low-grade fever on Friday. One person was identified to be around her when she was potentially infectious. This person is under daily monitoring by the CDC and has showed no symptoms of Ebola thus far.
Frieden said that among the inital 48 people who came in contact with Duncan before he went to the hospital, all have past the 14-day marker, or more than two thirds of their highest risk period. "It is decreasingly likely that any of them will develop Ebola," though not impossible.
"The existence of the first case of Ebola spread in the U.S. changes some things, and it doesn't change other things," Frieden asserted during the news conference. "It doesn't change the fact that we know how Ebola spreads. It doesn't change the fact that it's possible to take care of Ebola safely. But it does change substantially how we approach it."
Frieden added that a change is needed because "even a single infection in a healthcare worker is unacceptable."
The CDC is monitoring 48 other people who are believed to have had contact with Duncan, who was diagnosed with the virus after traveling from Liberia to Dallas. Frieden said none of them have exhibited a fever or any other symptoms.
"This is consistent with what we know about Ebola — that people aren't sick when they don't have symptoms, and the sicker they get, the more infectious they may become because the amount of the virus in their body increases," he said.
The CDC is also monitoring other healthcare workers who treated Duncan while at Texas Health Presbyterian Hospital. Frieden said it's important to do this since it's yet unknown how Pham contracted the virus.
Dallas County Judge Clay Jenkins old WFAA-TV on Monday that Pham's King Charles Spaniel named Bentley will not be killed, unlike the nurse in Madrid whose dog, Excalibur, was euthanized by Spanish authorities.
"When I met with her parents, they said, 'This dog is important to her, judge; Don't let anything happen to the dog,'" Jenkins said. "If that dog has to be The Boy in the Plastic Bubble, we're going to take good care of that dog."
Pham's dog was removed from her apartment on Monday and taken to a decommissioned naval air base in Grand Prarie, Texas, where he's being cared for and quarantied for 21 days.