CDC Report: Number of Teens Having Sex, Smoking, Drinking Dropping Sharply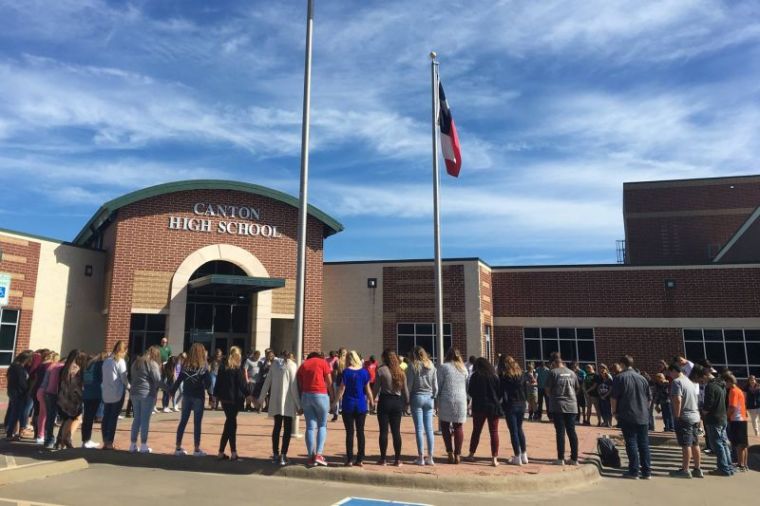 A new government report shows that the number of high schoolers having sex is declining sharply and fewer teens are engaging in other risky behaviors like drinking alcohol, smoking cigarettes, and using marijuana.
The report from the Centers for Disease Control and Prevention, which was released Thursday, draws upon results from the The National Youth Risk Behavior Survey, which surveys students in schools.
Over the past 10 years — and especially in the past two years — younger students, African-American and Hispanic, all reported having sex at rates much lower than previous years, the data showed. The CDC report called the declining number of ninth and 10th-graders having sex "especially encouraging."
As noted by The Washington Post Thursday, in 2015, 41.2 percent of high school students reported having had sexual intercourse, compared to 46.8 percent two years prior, the same rate as in 2005.
Over 48 percent of black students surveyed in 2015 said they had sex, a significant drop from 60.6 percent two years earlier, and 67.6 percent in 2005. During that same two-year period, sexual activity among Hispanic teens declined from 49.2 percent to 42.5 percent. Also during that two-year period. White students had a smaller decrease, from 43.7 percent to 39.9 percent.
More than 27 percent of ninth-grade boys reported that they had started having sex, a decrease from 32 percent in 2013 and 39.3 percent in 2005. Among ninth-grade girls, 20.7 percent in 2015 said they had had sex, down from 28.1 percent in 2013 and 29.3 percent in 2005.
The researchers said that they could not say what "specific intervention" has furthered the trend.
Kathleen A. Ethier, one of the study's authors who is also the director of the CDC's division of adolescent and school health, told The Washington Post, "we do know that sexual risk, substance use and other behaviors have common risk and protective factors, and that youth development approaches, parental monitoring and connectedness are protective across these behaviors and experiences," noting that additional research is necessary to determine why teen sex and pregnancy has dropped.
The latest CDC report found some disparities among 29 states whose survey findings they examined. Only in North Dakota and Wyoming did the rates of high school sexual activity over the past 10 years show no decline.
"Other reports show that teenage pregnancy and smoking hit all-time lows in 2016, with just 11 percent of teens saying they had smoked a cigarette in the previous month. Alcohol and marijuana use has also declined in recent years, though not as sharply," The Washington Post reported.
The ongoing pattern appears to be part of an even larger trend with young people avoiding risky behaviors altogether, millennials in particular, who are having less sex than previous generations.
As The Christian Post reported in August 2016, in a study published in the Archives of Sexual Behavior, researchers found that young people born in the 1990s were "significantly more likely to have no sexual partners" than Gen Xers.
"When controlled for a time period and age, the only generation with a higher rate of sexual inactivity than today's 20 to 24 year olds was the one born in the 1920s."
Despite a sex-saturated culture, liberalized attitudes toward premarital sex among the younger generations, and the growing presence of dating and relationship apps like Tinder, actual sex is not following all the talk.
"I think a lot of them are watching the adults around them and concluding that sex without limits is not making people happy. Parents with multiple marriages and divorces, etc.," said Ruth Institute founder Jennifer Roback Morse in an interview at the time.