Chance The Rapper Professes Love for Jesus on Mainstream TV, Says He's Cool With Saying It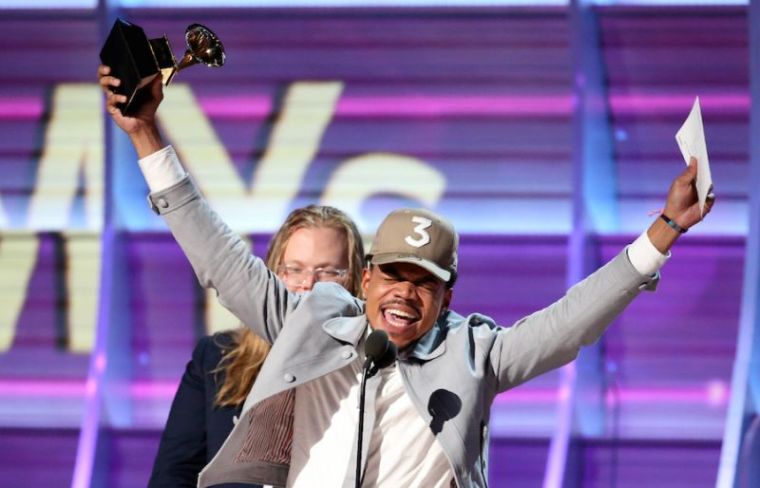 Grammy Award-winning artist Chance The Rapper says he's "super cool" with sharing his love for Jesus publicly.
The 24-year-old Chicago native sat down with CBS' "This Morning" co-host Gayle King Wednesday where he talked about his successful career. 
"They've described your music as hip-hop, soul, R&B, with a little bit of gospel," she told Chance The Rapper. "Most people don't put hip-hop and gospel music together, they don't."
Chance took her comment as an opportunity to unashamedly speak about his faith in God.
"I would never say I'm making gospel music," he explained, "but I love God. I love Jesus. And I'm super cool with saying that."
Along with his Christian faith, Chance said his toddler, Kensli, is also a great inspiration to him.
"My life used to be a whole bunch of little dots on a timeline," Chance continued. "After I had Kensli, it was like all of that became one dot. And it's like my new life is, you know, so much better and so much more eventful and, like, purposed."
Other topics King touched on in the interview included Chance's "investment in Chicago's future" with his $1 million donation to public schools, and his efforts to raise $2.2 million for his organization Social Works.
King also said that the number "3" that the rapper often displays on his hats "stands for the Holy Trinity, the three members of his family, his girlfriend, and his lovely daughter, and he's got three hits on his mixtapes."
In an interview with Teen Vogue last year, Chance clarified that his songs are not Christian rap but said he does consider himself a Christian rapper.
"One of my biggest fears with Coloring Book was that it would be labeled. I hate labels, I never sought out for people to recognize it as a gospel album. I don't make Christian rap, but I am a Christian rapper," he said in the interview with "Get Out" director Jordan Peele. 
"When I was going out and trying to fully give glory to God, in my setting, I feared that people would be dismissive of it, like, 'This is Christian rap, I'm not trying to hear it.' But it's the total opposite: People were very accepting of it. Whether they say, 'I'm an atheist, but I love Coloring Book' or they say, 'I'm so glad I was able to get closer to God through this project,' people had formed opinions about what I put into the world. I think that's always the goal of art, is to make people ask themselves questions. Like 'Get Out'!" he added.
Chance's Grammy Award-winning mixtape, Coloring Book received 57 million streams in just one week. It was his third album and has gone on to be a colossal success.