Chance The Rapper Reveals Grandmother's Prayers Rebuking Ungodly Things Away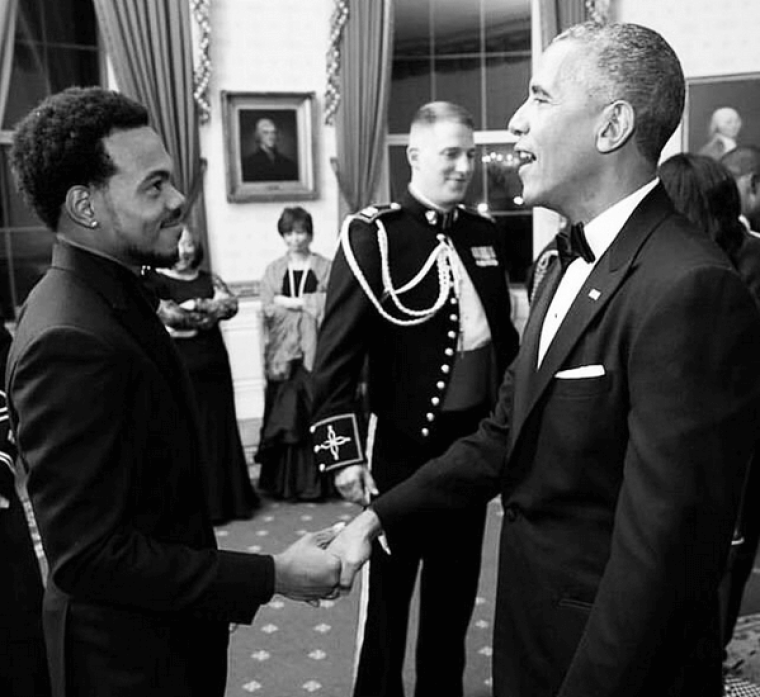 Even with his rising mainstream success, hip-hop star Chance The Rapper isn't forgetting his Christian foundation that has been reinforced by his grandmother.
The 23-year-old Chicago, Illinois-based rapper who was born as Chancellor Bennett, stopped by his hometown radio station 107.5 WGCI last week where he revealed how the prayers of his grandmother impacted him.
"She said I don't know exactly what you're doing, but I don't like it. So I'm going to pray over you," he recalled on the Chicago Morning Takeover show. "She said very simply, 'God, I want you to take all things that are not like you from Chancellor and turn them into dust."
With the critically acclaimed release of his third mixtape "Coloring Book" earlier this year, the rapper has gained the attention of heavy hitters both in the Christian and mainstream music industries.  The rapper has also signed on to endorse mainstream brands like Kit Kat candy and fashion brand H&M.
Both rap mogul Kanye West and Christian music mogul Kirk Franklin have worked with Chance this year, exposing the rising star to their fans. 
While Chance The Rapper has cited Christian music composer Franklin as a personal influence in his music, the award-winning songwriter said he was shocked to learn how much he affected the young man.
"When I first heard that Chance The Rapper was somebody who even knew my music and knew who I was. I mean, he knew more about my music than I did," Franklin told MTV. "He talked about my influence on him, how he used to listen to my music when he was young in church, and how my music influences his music now."
Although Chance does not shy away from publicly saying he's a Christian, he doesn't claim his music could be easily classified as gospel music.
"I never really set out to make anything that could pretend to be new gospel or pretend to be the gospel. It's just music from me as a Christian man because I think before I was making music as a Christian child," Chance told interviewer Zane Lowe on Beats 1 radio program.  "And in both cases I have imperfections, but there was a declaration that can be made through going all the [stuff] I've been through the last few years."
While Chance said he is not forced to speak about his relationship with God in his music and interviews, he explained the motivation for doing so.
"I still think that God means everything to everyone whether they understand it or not or can really see it for themselves or they find God. I know for a fact we're not pushed or promoted to speak about God with fervor," he said. "I think the new generation and the forward is all about freedom and all about the ability to do what we want. We're not free unless we can talk about God."