Cheerleader Breaks Down During Surprise Reunion With Navy Father Gone a Year (VIDEO)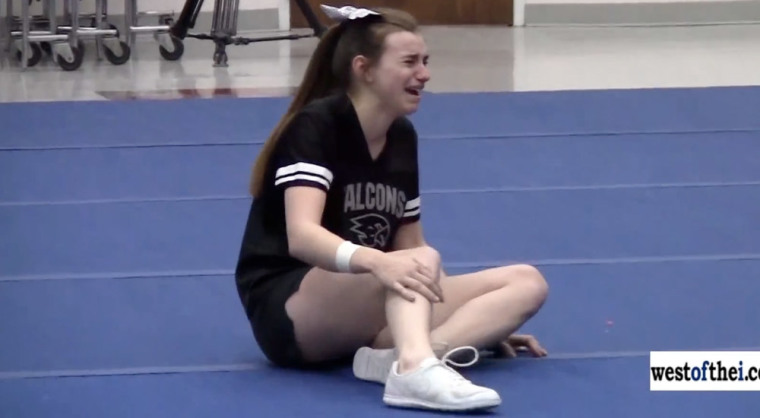 In this video, Delainey Smith is about to cheer with her Central High squad on Friday night when the Kenosha County, Wis. teen soon finds herself sobbing on the mat. The reason: She saw her father, William Smith, who's been deployed with the Navy for about a year. Delainey's mother Melinda had planned the surprise reunion for two weeks.
Once Delainey gets up, father and daughter embrace for the first time in what probably felt like an eternity. And hearts in the gym and across the internet are touched.