Chicago Pastor Launches App That Places User's Name in Bible Verses; Theologians Have Mixed Concerns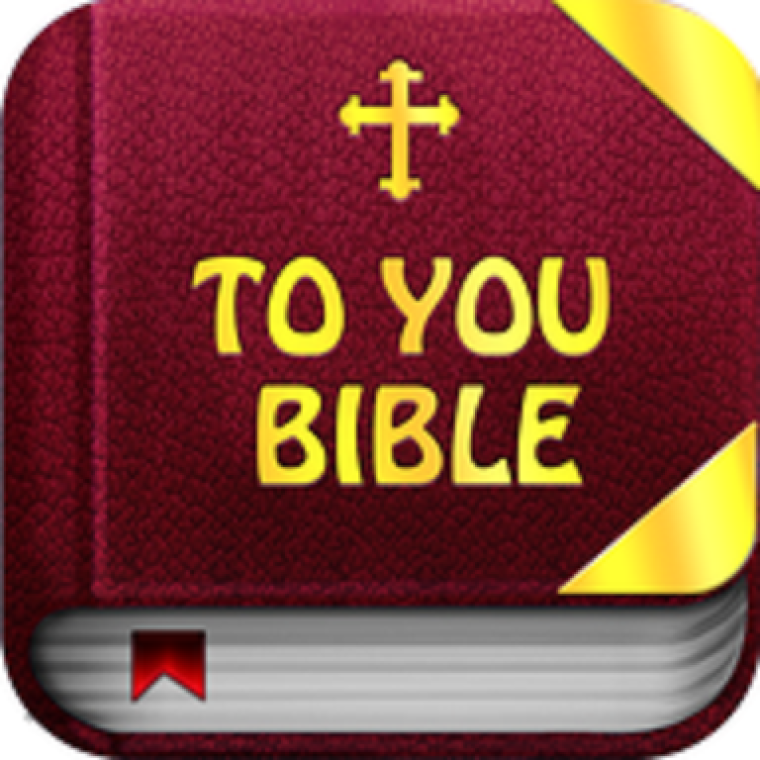 An Illinois pastor has created an App that places a user's name into Bible verses, thus adding a personal touch to the scriptural message.
Gregory Ijiwola, lead pastor along with his wife of The CityLight Church in Chicago, created and launched the ToYouBible App.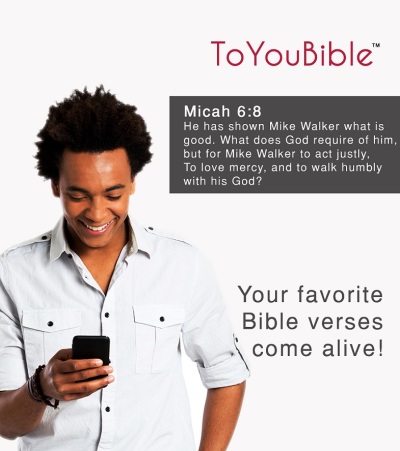 In an interview with The Christian Post, Ijiwola explained that he wanted Bible readers to "enjoy a more personalized experience in their Scripture readings and meditations."
"While the Bible contains thousands of wonderful promises to be trusted, believed and appropriated in the life of the reader, when these promises are read, they often sound generalized and distant," said Ijiwola.
"However, an app that instantly populates the name of the reader in the text of scriptures, personalizing the relevant passages makes Bible-reading come alive, enhancing the devotional and faith-building experience of the readers."
An example of this can be found with one of their ads for the ToYouBible App, specifically Micah 6:8, which reads "He has shown you, O man, what is good; And what does God require of him but to do justly, to love mercy, and to walk humbly with your God?"
In an ad for the App, an individual named Mike Walker gets the verse sent to him as "He has shown Mike Walker what is good. What does God require of him, but for Mike Walker to act justly, to love mercy, and to walk humbly with his God?"
According to Ijiwola, since the app's launch on July 19 thousands of individuals from several nations around the world have downloaded it.
"I believe technology is a gift from God and new innovations are tools that we ought to take advantage of to expand the spread of the gospel," explained Ijiwola.
"If we do not take advantage of them and use them, we create a vacuum that others who have less edifying messages will use. Christians ought to be on the forefront of creating and utilizing new technology to spread our life-giving messages."
The ToYouBible App has mixed reactions from theologians. Dr. John Koessler, chair and professor of pastoral studies at Department of Pastoral Studies of Moody Bible Institute, told CP that he had little concern.
"The Bible issues a warning to anyone who would willingly alter the text. But I don't think the intent is to change the text so much as it is to personally appropriate the Bible's promises," said Koessler.
"If there is a danger, it is that an app can't do the interpretive work that the reader is required to do. It may insert your name into a promise that wasn't meant for you."
The Rev. Dr. Christopher J. Benek, an expert on Christianity and technology, told CP that he saw "several significant concerns" with the App including questions of biblical context.
"To ignore that context by simply inserting one's own name, and thus one's own cultural context into the text, ignores the purpose for which the text was originally written," said Rev. Benek.
"When we make the Bible all about us as individuals, we miss the focus of the larger relational narrative which tells of God's grace and love being extended to all of humanity. It likewise further sidesteps the reality that it is the work of Christian community, in Christ not just individuals, to work towards mutual accountability and justice."